CLEVELAND — Flower buds are far from the only sign of spring in Northeast Ohio. There are many unique ways we Northeast Ohioans mark the changing of the seasons: the Guardians' home opener, lines outside ice cream stands, walking through daffodil fields, wearing shorts, celebrating Dyngus Day.
Read on for 10 ways to celebrate spring, Cleveland-style!
Maple Sugaring: The maple sugaring season is winding down, but you still have one more chance this weekend to start off spring on a sweet note. Lake Metroparks is hosting Maple Sugaring Days this Saturday, March 19, and Sunday, March 20. Visitors will take a wagon ride to the Woodland Center to witness the maple producing process as sap is collected, then watch as the sap is boiled and turned into maple syrup and candy. And, of course, sample maple syrup and candy. Pancakes served all day in the café. $10 ages 12 and older: $7 ages 2 to 11. Click here for more information.
Ukrainian Museum-Archives Easter Bazaar: For more than two decades, UMA's annual bazaar of the intricately dyed Ukrainian Easter eggs known as psyanky has been a Cleveland tradition. This year, the show has taken on extra meaning with the conflict in Ukraine, a country where a large number of Northeast Ohioans have roots. The bazaar will take place over two weekends this year, Saturday, March 26 and Sunday, March 27 at the museum in Tremont, 1202 Kenilworth Avenue; and Saturday, April 2 and Sunday, April 3 at the Pokrova Catholic Church in Parma, 6812 Broadview Road. A portion of proceeds will go to help those affected by the war in Ukraine. Call 216-781-4329 for more information.
Cleveland International Film Festival returns: Travel the world from your theater seat when the beloved Cleveland International Film Festival returns, to a new Playhouse Square location, after a two-year in-person festival hiatus. The 46th festival will take place at Playhouse Square from March 30 - April 9, and stream films April 10 - 17. You can find more information by clicking here.
Daffodil Days: There is no more glorious spring sight than that of 100,000s of golden daffodils bursting forth at Lake View Cemetery. This year's bloom is looking likely for mid-April, but check here for updates. Tables will be set up selling candies, cards and other souvenirs on select Daffodil Days.
Dyngus Day: Clevelanders sure know how to throw a street party. Since its inception last decade, this Easter Monday Polish festival has become one of the most fun in town, a way to throw off the constraints of winter and look forward to sunnier times, beer and pierogi in hand. The 17th annual Dyngus Day takes place Monday, April 18 at the Gordon Green Event Center, 5400 Detroit Avenue; Tremont, Ohio City and other venues around town. Na Zdrowie! Click here for more information.
East Coast Custard: There may no more Cleveland sign of spring than the re-opening of East Coast Custard each March. The beloved ice cream stand is now open for the season, and as lines outside the windows attest, Clevelanders are ready to scoop up some spring. Seasonal flavors include Orange Creamsicle, Blueberry Cheesecake, Strawberry and many more. More info on flavors and locations can be found by clicking here.
Cleveland Museum of Art: Clevelanders have the rare opportunity to see a collection of masterpieces from one of the world's greatest 20th Century artists through June 12. Alberto Giacometti: Toward the Ultimate Figure gathers major pieces from the artist's postwar years (1945–66). Combining sculpture, painting and drawing, the 60 works explore the central aspect of his oeuvre: the human figure. Get more information here. Going with the kids? This Saturday, March 19 is a free Play Day in the Ames Family Atrium, with activities including print-making, collage creation, journaling and stamp designing.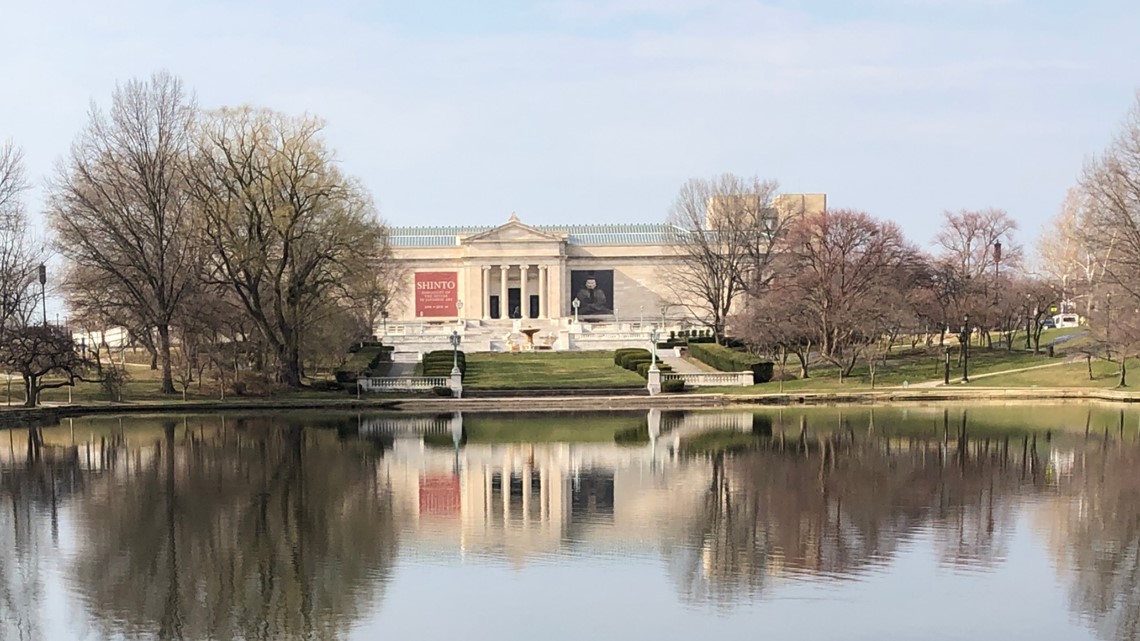 Easter Lilies: Visit an under-appreciated Cleveland gem, the Rockefeller Park Greenhouse, for their lovely Easter lily display this April, one of the most festive ways to usher in the new season. Click here for more information.
Spring Discovery Days at Greater Cleveland Aquarium: Explore blue seas and aquatic life without heading south for spring break, at the Greater Cleveland Aquarium's Discovery Days. Guests will learn more about some of the smallest residents of the aquarium, such as weedy sea dragon hatchlings, Solomon island frogs and even "janitor fish." Discovery Days will include contests, trivia and other programs: Monday, March 21 – Monday, April 18, 10 a.m. – 5 p.m. Included with admission: $19.95 ages 13+, $13.95 ages 2-12, $0 Passholders and children younger than 2, free admission. Get more information here.
Cleveland Metroparks Zoo: What better way to get out and welcome the warmer weather than with a walk through the Zoo. If you haven't visited since the fall, the Zoo has welcomed several new residents since then, including new baby gorilla Kayembe, who can be seen in the Primate, Cat & Aquatics building between 11 a.m. and 3 p.m. daily. Tickets and more information can be found here.
Want to be among the first to know the most important local and national news? Download the free WKYC app today: Android, Apple.