These are the 20 stories that shook Northeast Ohio this decade
A look back at the biggest stories from 2010-2019.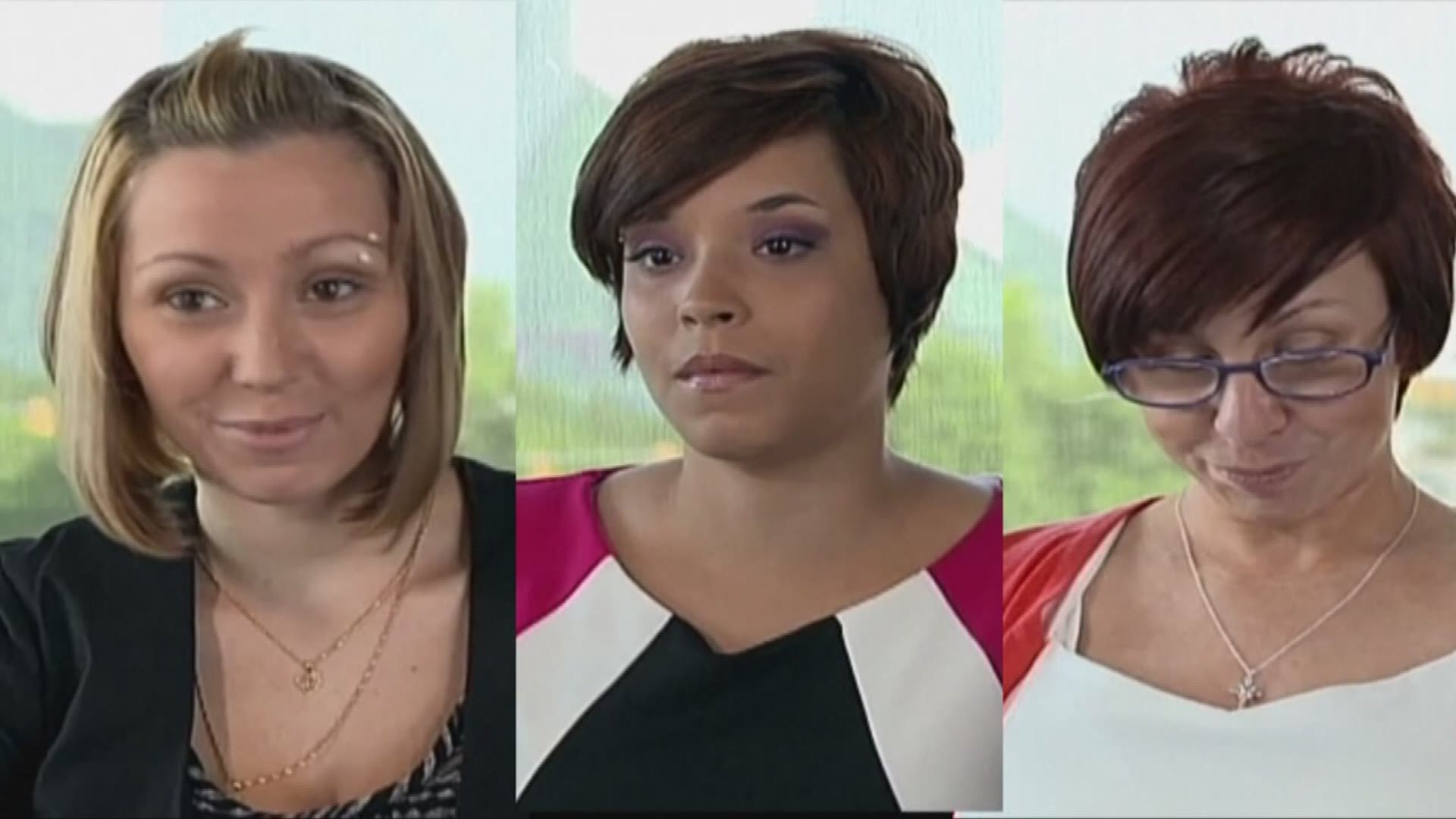 Unforgettable. Life-changing. Miraculous.
A lot happened these last 10 years.
There were moments that changed the landscape of Northeast Ohio forever. There were exciting days that brought Cleveland together as a city of champions. There were stories of unbelievable survival.
It truly was a decade to remember.
What stories made the greatest impact locally these last 10 years? Our team hand picked 20 of the biggest moments, which are listed in chronological order below.
We know there are other stories that could have made this list, but we only had room for 20. What would you say are the other top stories of the last decade?
New decade, new government
:
Jan. 9, 2011
On Election Day 2009, Cuyahoga County voters comfortably approved a new system of local government.
The government led by three county commissioners is scrapped, replaced by a new 11-member county council and a single executive elected by voters across the county. A widespread corruption scandal involving former Commissioner and county Democratic Party Chairman Jimmy Dimora sparked the change.
Residents seeking the a government with more checks and balances fueled the calls for a new structure. Thus far, the results have been mixed.
Former Lakewood Mayor Ed FitzGerald was sworn in as the county's first executive in January of 2011. He earned some praise for his reform efforts, but also came under fire after his name came up in a brief section of the Dimora probe (FitzGerald was not accused of criminal wrongdoing). FitzGerald only served one term and was the Democratic nominee in Ohio's 2014 gubernatorial election, losing to incumbent John Kasich in a landslide.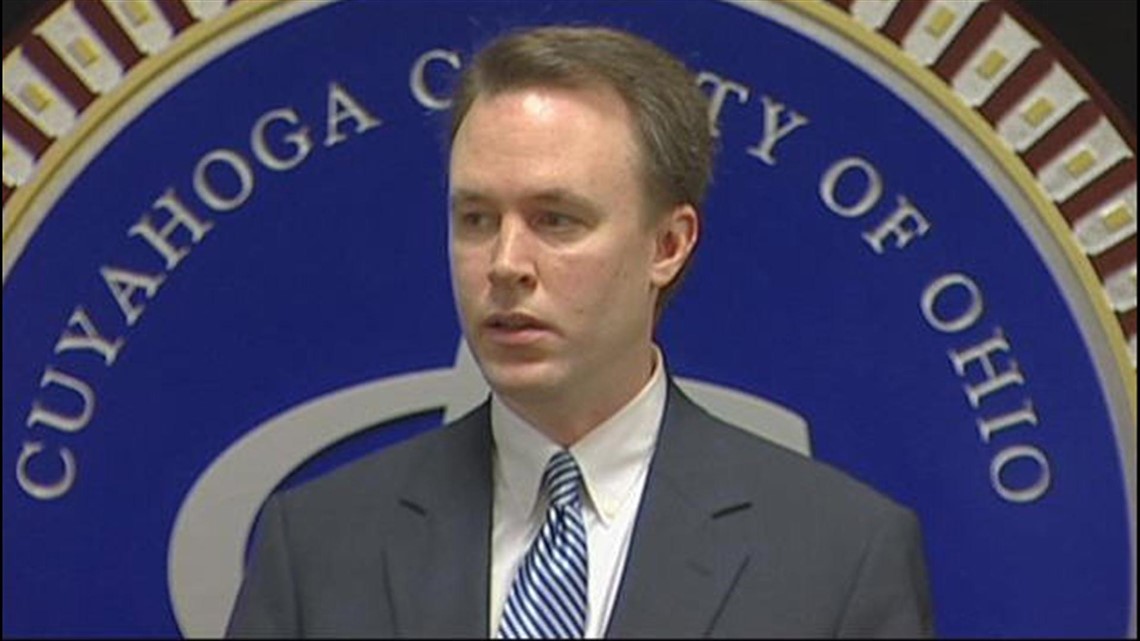 Former Ohio House Speaker Armond Budish succeeded FitzGerald in 2015. Shortly after he won four years later, his administration began facing charges of misconduct: His offices were raided this past February as part of an FBI corruption investigation, and a scandal involving inhumane conditions and inmate deaths at the county jail has erupted. Multiple top officials (including former jail director Ken Mills) have either been charged with or convicted of crimes, and while Budish has not been at this time, at least one lawsuit has accused him of covering up the issues at the facility. Voters also passed a ballot issue in November that takes away some of Budish's powers over the county sheriff.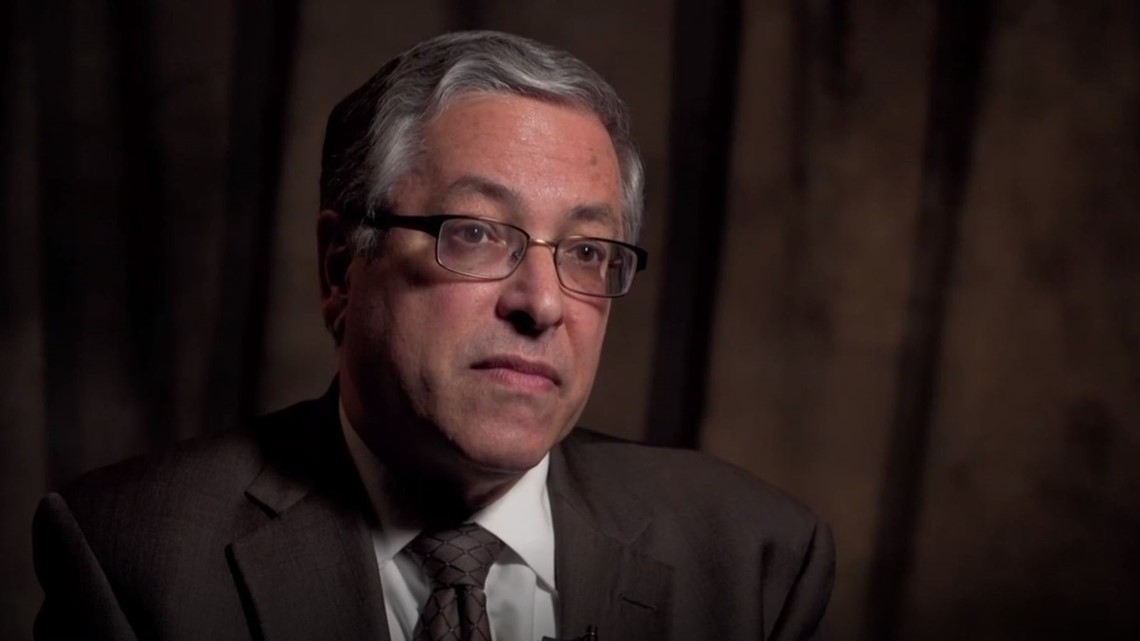 As for the man whose tenure led to the push for changes, he is now behind bars. Jimmy Dimora was sentenced in 2012 to more than two decades in federal prison, but in a 2018 interview with 3News denied he was the monster he has been portrayed to be.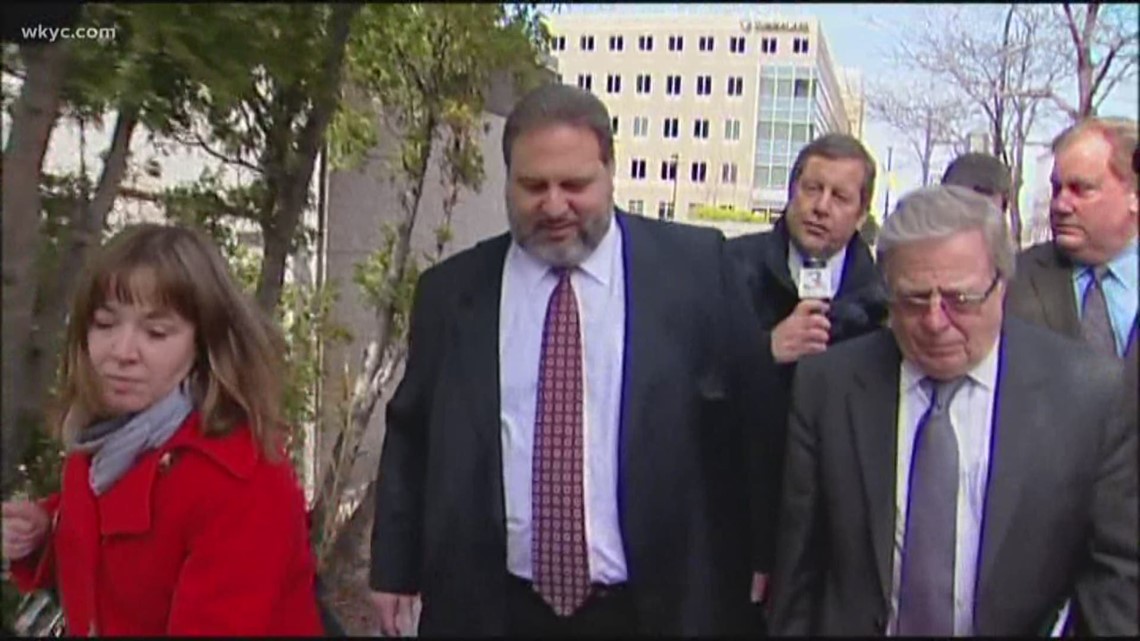 "Listen, I'm guilty of a lot of things," he said. "I'm guilty of many bad choices in my friends that I chose. I'm guilty of making a bad choice of my trial counsel. I'm guilty of not following my gut to testify at my trial."
The trial of a monster
:
June 6, 2011
More than a year after his arrest, the trial of Cleveland's Anthony Sowell began on June 6, 2011. The 52-year-old had been charged with murdering 11 women over a two-year span, and the details of his crimes sent shockwaves throughout both Northeast Ohio and the country.
Police found human remains throughout the area of Sowell's Imperial Avenue home, including bodies buried in the yard, more in crawl spaces of the house, and even a skull thrown in a trash can. Sowell—who had previously served 15 years in prison for rape—had apparently sexually assaulted and strangled most of the women, and was also accused of more assaults that saw those victims survive. Indeed, Sowell's arrest and the discovery of the bodies only came after he raped and choked a woman in September 2009.
Sowell originally pleaded not guilty by reason of insanity, but later changed his plea to simply "not guilty." On July 22, 2011, a Cuyahoga County jury convicted Sowell of 74 criminal counts (including all 11 murders), and nearly three weeks later he was sentenced to death. A date for his execution has not yet been set, and his most recent appeal was denied by the Ohio Supreme Court. He is still on death row at Chillicothe Correctional Institution.
After the murders came to light, the city of Cleveland established a database of missing persons and just last year reached a $1 million settlement with six of the families of Sowell's victims. Advocates are pushing for more reforms to this very day.
Movie magic
:
Aug. 15, 2011
It was a calm, sunny day when something incredible happened. Something truly unforgettable...
Without much warning, flames erupted in a flurry of explosions along East 9th Street in the shadows of Progressive Field. Burning taxis and cars were tossed around like toys as people were running for their lives.
The whole thing only lasted about 10 seconds, and when the black smoke finally cleared, downtown Cleveland looked like a disaster zone.
It truly was a day like no other. A day the Avengers took over Northeast Ohio.
Although Cleveland had hosted movie productions before, this was the first one to reach such an explosive magnitude. With our city now in the global spotlight, other filmmakers took notice.
Throughout the years that followed, the Cleveland area became a Hollywood hub with numerous productions and A-list stars moving through town. Here are some of the highlights based on their year of release:
2012: Alex Cross starring Tyler Perry and Matthew Fox
2012: Fun Size starring Victoria Justice, Johnny Knoxville and Chelsea Handler
2014: Captain America: The Winter Soldier starring Chris Evans, Samuel L. Jackson and Scarlett Johansson
2014: Draft Day starring Kevin Costner, Chadwick Boseman and Jennifer Garner
2017: The Bye Bye Man starring Douglas Smith
Currently, the Russo brothers are back in Cleveland filming Cherry with Spider-Man star Tom Holland.
Chardon strong
:
Feb. 27, 2012
It was a date that would change the city of Chardon forever.
It was a cold, wintry morning about 7:30 a.m. when gunfire rang out inside the Chardon High School cafeteria.
In the end, three students -- Danny Parmertor, 16; Demetrius Hewlin, 16; and Russell King Jr. 17 -- died and two others were injured -- Joy Rickers and Nick Walczak.
It wasn't long before another student -- Thomas "T.J." Lane, 17 -- was in police custody.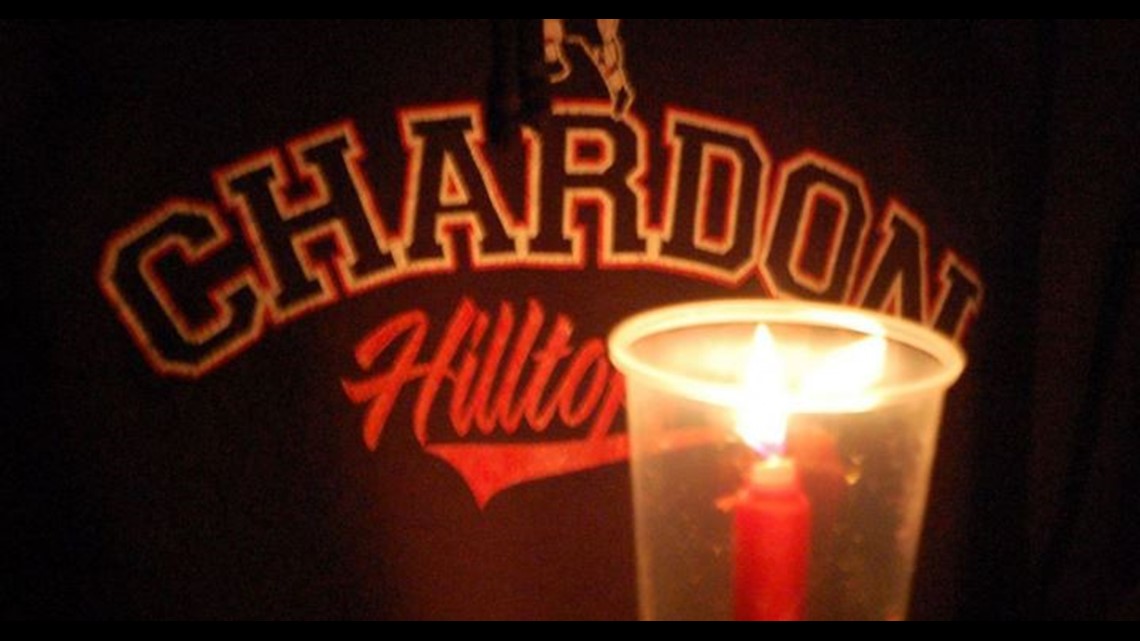 In the days that followed, national media poured into the region as the community gathered to remember those who lost their lives.
Later that week, students met in the town square before marching back to school in a moment of solidarity with "one heartbeat" as neighbors, parents and friends cheered them on.
On Feb. 26, 2013, Lane pleaded guilty to three counts of aggravated murder, two counts of attempted aggravated murder and one count of felonious assault involving the shootings. He was later sentenced to three life sentences the following month.
On the day of his sentencing in court, Lane made an obscene gesture and cursed at the victims' families while wearing a T-shirt with "killer" scrawled on it.
On Sept. 11, 2014, Lane and two other inmates escaped from the Allen Oakwood Correctional Institution in Lima. He was captured the next day.
Gambling hits the Buckeye state
:
May 14, 2012
It was 10 years ago when Ohio voters first approved the opening of four casinos and racinos – combined race tracks and gambling facilities – in the Buckeye state. Before that, Ohio gamblers had to take their money elsewhere, to Michigan, Indiana, West Virginia, and Pennsylvania to place their bets.
It took about two and a half years from the time the people had their say at the polls until the first resort-style casino was ready for business in Cleveland, and the Horseshoe Casino (now called JACK Cleveland Casino) opened its doors on May 14, 2012. It was the first to open in the state.
Since then, there are now a total of 11 of the establishments throughout the state (three other stand-alone establishments in Northfield, Toledo and Columbus, plus seven combined racino venues).
137 shots
:
Nov. 29, 2012
A police chase put the city of Cleveland in the national spotlight.
Involving more than 100 police officers, the Nov. 29 chase started downtown and ended in East Cleveland with 13 officers firing a total of 137 shots at a Chevrolet Malibu, killing the driver, Timothy Russell, 43, and his passenger Malissa Williams, 30. The shooting lasted just under 20 seconds.
It began after police believed that someone in the car fired a shot at Cleveland police headquarters. No gun was ever found and investigators later suggested Russell's car could have backfired as it passed police headquarters.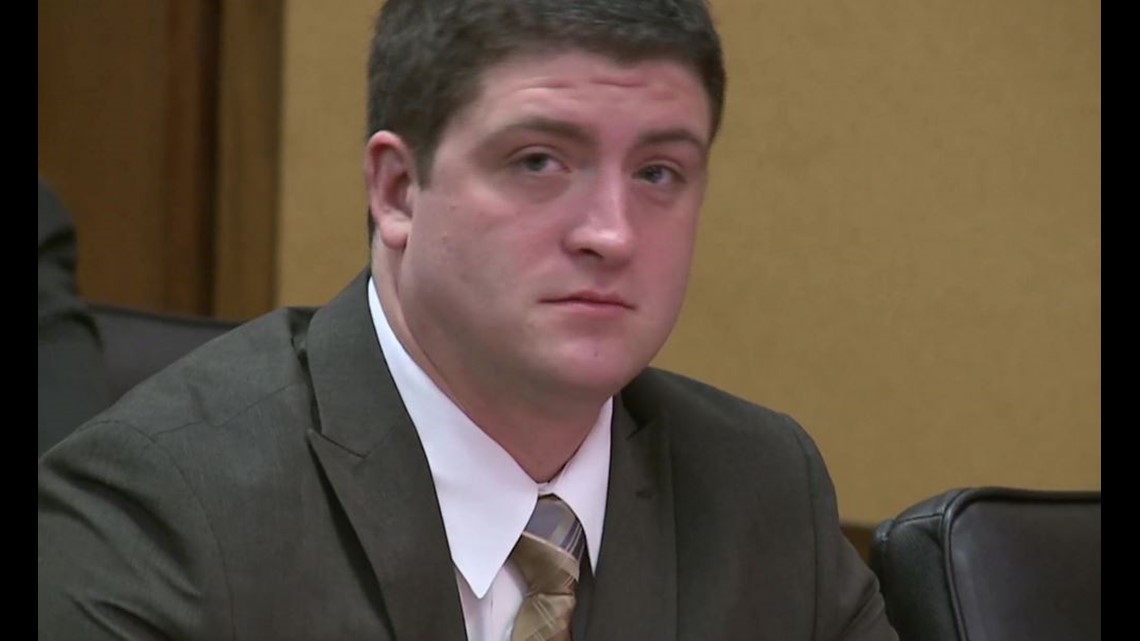 Cleveland police officer Michael Brelo was later charged with two counts of involuntary manslaughter for jumping on the hood of Russell's car and firing directly into Russell and Williams. In May 2015, after a month-long trial, Brelo was acquitted, which set off days of demonstrations that were largely peaceful but included 70 arrests.
Miracle in Cleveland
:
May 6, 2013
It was an ordinary Monday when the extraordinary happened. The unthinkable happened. A miracle happened.
As the sun soaked Seymour Avenue on that warm afternoon, Amanda Berry, Gina DeJesus and Michelle Knight had their freedom.
After a decade of torture, they escaped the clutches of Ariel Castro.
"I've been kidnapped and I've been missing for 10 years and I'm here. I'm free now," Berry said in that unforgettable 911 call.
When the news first broke, Seymour Avenue gushed with crowds of people who flooded the Cleveland neighborhood in celebration of the miraculous moment.
Less than three months later, Castro pleaded guilty to 937 charges in the case and was later sentenced to life in prison plus 1,000 years. Then, after forcing the women into years of imprisonment, Castro only lived a few weeks behind bars as he took his own life. Castro's reign of terror was dead.
Return of the King
:
July 11, 2014
How wild was the last decade in regards to LeBron James' relationship with Cleveland? Consider this: Over the course of the last 10 years, Akron's favorite son left Northeast Ohio, returned and left again, all while winning three MVPs and three championships – including Cleveland's first in 52 years.
The start of the decade began with James at the peak of his powers, winning his second straight MVP award at the end of the 2009-2010 season. But after the Cleveland Cavaliers were bounced by the Boston Celtics in the second round of the Eastern Conference Playoffs, James took his talents to South Beach – his words, not ours – joining Dwyane Wade and Chris Bosh on the Miami Heat.
Announcing his free agent destination on a national television special known as The Decision, James went from hero to villain not just in Northeast Ohio, but nationally as well. His first game against the Cavs in Cleveland resulted in one of the most hostile environments in recent sports history and NBA fans everywhere except South Florida seemingly rejoiced when the Dallas Mavericks beat the Heat in the 2011 NBA Finals.
Throughout the course of the next two years, however, James regained public favor and it didn't hurt that he won two more MVPs and the first two NBA championships of his career in 2012 and 2013. But after the San Antonio Spurs ended Miami's quest for a three-peat, James had another "decision" on his hands and this time, he didn't disappoint his home state.
Announcing so in a Sports Illustrated essay on July 11, 2014, James revealed that he'd be making his return to the Cavs, where he'd join All-Star point guard Kyrie Irving and eventually, Kevin Love.
"Before anyone ever cared where I would play basketball, I was a kid from Northeast Ohio. It's where I walked. It's where I ran. It's where I cried. It's where I bled. It holds a special place in my heart," James wrote in an essay co-authored by Lee Jenkins. "People there have seen me grow up. I sometimes feel like I'm their son. Their passion can be overwhelming. But it drives me. I want to give them hope when I can. I want to inspire them when I can. My relationship with Northeast Ohio is bigger than basketball. I didn't realize that four years ago. I do now."
Over the next four years, James would lead the Cavs to their most successful era in franchise history with four straight 50-win seasons and four consecutive appearances in the NBA Finals. In 2016, the Cavs became the first team to overcome a 3-1 deficit in the NBA Finals, beating the Golden State Warriors to win Cleveland's first major sports championship since the 1964 Browns.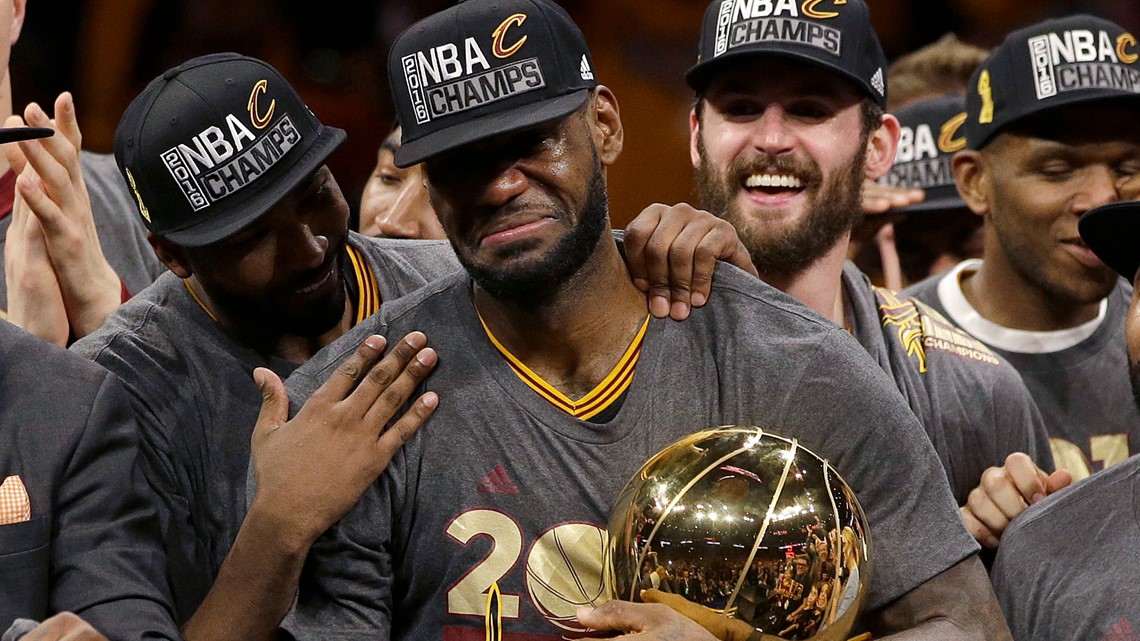 For the third time in his career, James was named NBA Finals MVP for his efforts.
Two years after leading a parade down E. 9th Street, James was back on the free agent market and once again, on the move. Only this time, he was heading West, announcing in a press release that he had signed a four-year contract with the Los Angeles Lakers.
As opposed to eight years prior, this parting was much more amicable. Rather than receiving boos, James was not only treated with a video montage, but multiple standing ovations when the Lakers visited Cleveland in November of 2018.
"I'm a different person. We're all different from eight years ago -- both good and bad," James said. "But this experience has been great. It's all about growth."
As the new decade approaches, James once again finds himself on a contender, while the Cavs remain in the early stages of a rebuild. The two, however, will remain forever linked with the last decade defining why.
The police shooting that changed Cleveland
:
Nov. 22, 2014
It was the police shooting that shoved Cleveland into the national spotlight.
Twelve-year-old Tamir Rice was shot and killed by Cleveland police officers Timothy Loehmann and Frank Garmback near a gazebo outside the Cudell Recreation Center on Cleveland's west side Nov. 22, 2014.
The officers had been responding to a report of an armed man in the area. When they rolled on scene, they exited their cruiser and shouted commands at Tamir before gunning him down two seconds later. The officers later received criticism for failing to provide medical aid to Tamir after the shooting as surveillance video of the incident became public.
The weapon Rice carried turned out to be a toy airsoft gun.
The deadly shooting sparked national outrage amid cries of racism and police brutality. The weeks that followed yielded candlelight vigils, protests and a wrongful death lawsuit.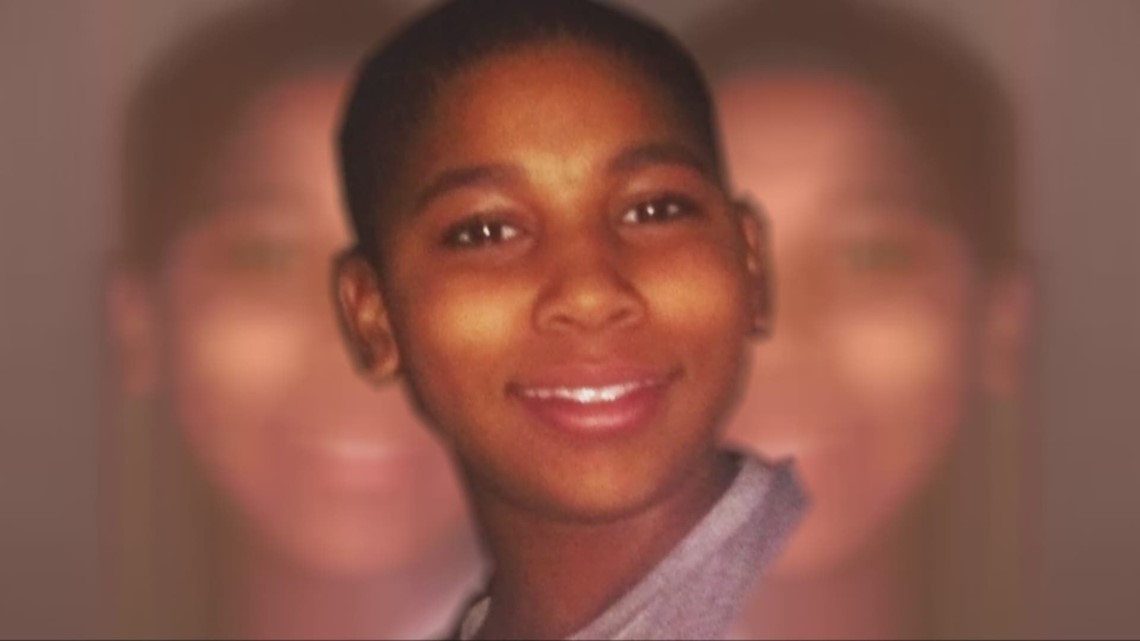 As we turned the page to 2015, Cleveland police began using body cameras and giving officers CPR training and first aid kits. Meanwhile, Tamir's family pressed for punishment for Loehmann and Garmback.
In the end, Loehmann and Garmback were cleared from charges in Tamir's death, though Loehmann was fired for lying on his police department application in 2017.
In the days following a grand jury's decision to return no indictments against the officers, protesters turned to the streets of Cleveland to call for change. On the other side, "Sea of Blue" marchers displayed their support for the officers, swinging a spotlight on the division sparked by the shooting.
Backed by the police union, Loehmann continues to fight to win his job back. Garmback was issued a 10-day suspension, which was later trimmed to five, and the dispatcher who handled the call was suspended eight days for failing to relay critical information to the officers during the incident.
Since then, Tamir's mother, Samaria, has remained outspoken in her push for justice in her son's death. The city of Cleveland and the Rice family reached a $6 million settlement in 2016, though Samaria Rice has continued her efforts, most recently through her partnership with the American Civil Liberties Union and the creation of the "Tamir Rice Safety Handbook," which shows youth how to assert their rights in different scenarios with law enforcement. The family has also formed the Tamir Rice Legacy Fund at the Cleveland Foundation.
The gazebo where Tamir's life ended has since been removed and shipped to a Chicago museum to remain a part of history. Meanwhile, Tamir's name continues to surface amid national conversations on race and use of force.
Police reform
:
May 26, 2015
Cleveland Mayor Frank Jackson and the U.S. Justice Department announced a historic agreement to reduce the use of force by Cleveland police, a source for years of civil-rights complaints and community tensions.
The agreement, known as a consent decree, demanded more transparency and accountability from the department. It gave the members of the public a say in reforms and oversight through a 13-member committee. The agreement also called for an independent monitor to ensure the city follows through with promised reforms.
The agreement followed Jackson's 2013 request to the U.S. Justice Department that it investigate the city's police department. The result: a highly critical review of Cleveland's police released in December 2014.
The city is still pursuing reforms spelled out in the agreement, which includes additional use-of-force training for officers; better data collection on police stops, searches and seizures; crisis intervention training and more scrutiny of police use of force incidents.
Fighting to the top
:
May 14, 2016
At the start of the decade, Cleveland's Stipe Miocic was a local fighter trying to make his mark in mixed martial arts, but over the last nine years, he has embarked on a run for the ages in the Ultimate Fighting Championship.
After months of waiting when a short-notice bout was canceled by the defending champion, Miocic got and made good on his title opportunity against Fabricio Werdum at UFC 198 in Brazil on May 14, 2016. Despite a raucous crowd of 45,000 chanting "You're going to die" in Portuguese, Miocic used his striking to claim the crown.
Werdum was chasing Miocic around the outer rim of The Octagon and left his chin exposed. Despite backing away from Werdum's pursuit, Miocic threw a powerful right hand that floored the champion.
Miocic followed with three more right-handed punches to Werdum before referee Dan Miragliotta called a stop to the fight at 2:14 of the first round.
Miocic went on to set the record for the most consecutive successful defenses of the UFC heavyweight championship (three) before dropping the title in a surprising first-round knockout loss to Daniel Cormier in July of 2018, but he regained the belt just 13 months after losing it.
After struggling to find his range in the first three rounds, Miocic picked his spots during the fourth frame of their main event fight at UFC 241 in Anaheim, California on Aug. 17, including several left hooks to Cormier's ribs.
Following a lead left hook to the body, Miocic landed a straight right hand to Cormier's chin, which wobbled the defending champion. Miocic swarmed in and landed three right hands before connecting on three short lefts while backing up Cormier against the cage.
As Cormier slumped to the canvas amid the flurry of strikes, Miocic alternated right and left-handed punches and forced the referee's stoppage with 52 seconds remaining in the fourth round.
Miocic improved to 19-3-0 in his professional career with the redemption win over Cormier, including a 13-3 mark since joining the UFC in 2011.
City of champions
:
June 19, 2016
Following his return to Cleveland in 2014, LeBron James wasn't shy about sharing the vision he was attempting to fulfill.
"For me, I've had a vision of boats and floats going down E. 9th Street in a parade," James said.
Two years later, that dream became a reality.
Facing the Golden State Warriors in the NBA Finals for the second straight season in 2016, the Cavs found themselves on the ropes against what appeared to be an insurmountable opponent. Laying claim to an NBA record 73-9 regular season record, the Warriors appeared poised to win their second straight championship as they took a 3-1 lead over Cleveland.
The Cavs, however, refused to go down without a fight, winning Game 5 in Oakland with James and Kyrie Irving each scoring 41 points to extend the series. And in Game 6 in Cleveland, the Cavs put together an even more dominant effort, beating Golden State 115-101 while forcing 2-time MVP Stephen Curry to foul out.
That set the stage for a winner-take-all Game 7 back in Oakland, giving the Cavs the opportunity to win Cleveland's first major sports championship in 52 years. Despite trailing by eight points at halftime, James' fourth quarter chase down block on Andre Iguodala ("The Block"), Irving's 3-point shot with 53 seconds left ("The Shot") and Kevin Love's ensuing defense on Curry ("The Block") helped pave the way for the Cavs to accomplish just that as Cleveland beat Golden State 93-89 to take the title.
"Cleveland!" an emotional James shouted in his postgame on-court interview. "This is for you!"
The party, as it turned out, was just getting started and in the case of a shirtless J.R. Smith lasted all summer long. The crescendo, however, occurred at what was arguably the most highly anticipated in parade in sports history as James' vision played out in real life.
While official attendance figures were never released, legend has it that 1.3 million fans packed downtown Cleveland for the Cavs' championship parade on June 22, 2016. The affair culminated with a rally in the heart of downtown, where James gave an emotional – and at times, expletive-filled – address.
"I'm nothing without the city. You guys are unbelievable," James said. "I'm nothing without y'all, I love all of y'all and let's get ready for next year."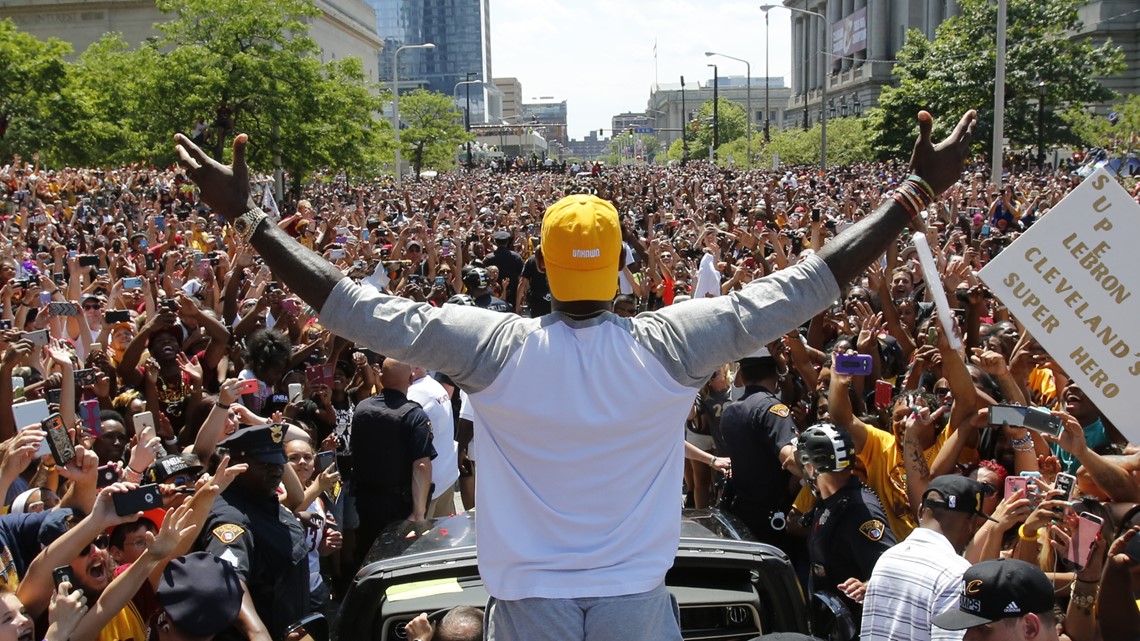 Political eyes on Cleveland
:
July 2016
In 2016, Cleveland became the focus of the nation as our city welcomed thousands upon thousands of visitors for the Republican National Convention.
All eyes were on the city as it hosted the huge political party on a global stage with Donald Trump accepting the Republican nomination inside Quicken Loans Arena on July 21. Once formally selected by the Republican party, Trump later went on to win the presidency against Hillary Clinton just a few months later.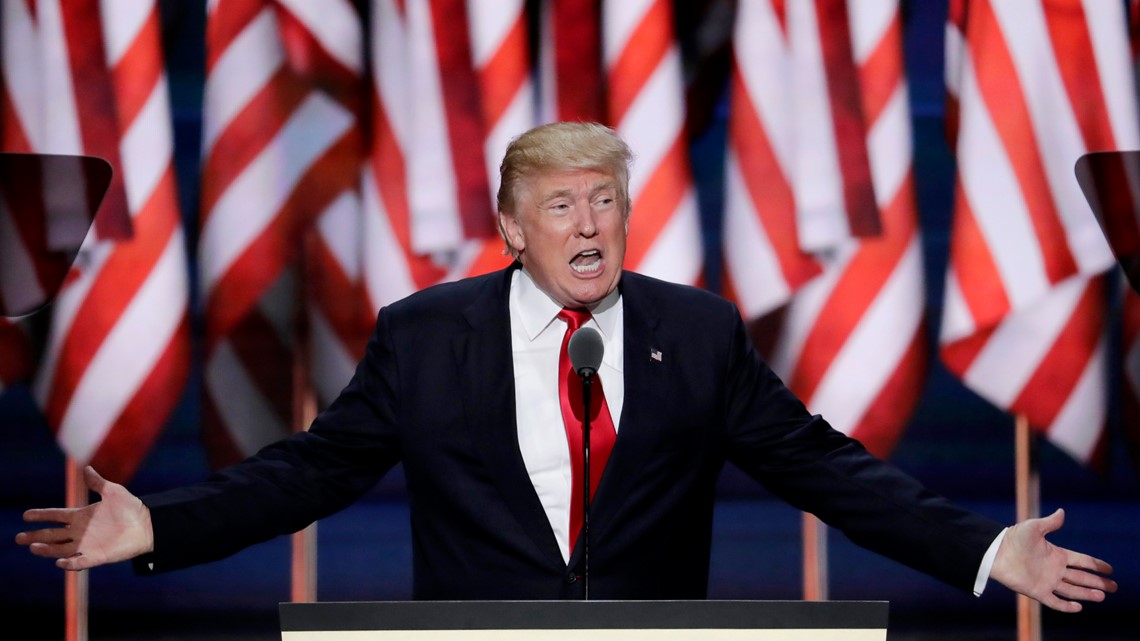 The RNC went off without a hitch, contrary to predictions made by city leaders and officials.
For more than a year, residents and businesses wondered how the city fared economically during the convention. When the reports finally came out, many were left unfulfilled. Two studies were conducted and the results varied, but both fell short of pre-RNC projections by the convention's Host Committee.
Despite the financial outcome, the 2016 RNC ultimately served as Cleveland's gateway to hosting a slew of national events.
World Series roller coaster
:
Nov. 2, 2016
2016 had already been a banner year for Cleveland, with the Cavaliers ending the city's championship drought and the RNC gracing downtown.
Baseball has been an indelible part of Northeast Ohio since the late 19th century, and no one could prepare fans for what they would witness that fall.
Thanks to the emergence of stars like Franciso Lindor and Jose Ramirez along with the pitching of players like Corey Kluber, the Indians won the American League's Central division for the first time in nine years. Despite the success, many did not feel the Tribe had a shot to make a deep run in the playoffs, as the starting rotation was depleted by the loss of Danny Salazar and Carlos Carrasco to injury.
Yet somehow, Terry Francona and his squad found a way.
The Indians swept the Boston Red Sox in the opening round before dispatching the Toronto Blue Jays in five games to win the AL pennant. While the pitching staff seemed like it was running on fumes (coupled with an odd injury to Trevor Bauer), Kluber and reliever Andrew Miller were dominant, and even unsung hero Ryan Merritt threw four shutout innings in the finale that sent Cleveland to the World Series for the first time since 1997.
The Fall Classic was a baseball diehard's dream: The Indians (1948) and Chicago Cubs (1908) were both seeking to end the two longest title droughts in MLB. Thanks to more strong pitching by Kluber, the Tribe shot out to a three games to one lead before Chicago took the next two to force a winner-take-all Game 7 at Progressive Field. It would go down as, arguably, the greatest game in baseball history.
Having been used past their normal limits, Kluber and Miller finally ran out of gas and struggled, and the Cubs led by as much as 5-1. Cleveland fought back, though, and down 6-4 in the bottom of the eighth, outfielder Rajai Davis sent the ballpark and all of Northeast Ohio into a frenzy with the most unlikely of home runs.
Tied at six and with all the momentum, fans sensed a Tribe victory. Sadly, we know what happened next: A rain delay, Ben Zobrists' double, a Michael Martinez grounder, and just like that the Cubs were wildly celebrating on the center of the diamond. The Indians' World Series cold spell continues, and the ending is still painful for many in Cleveland. However, it was a ride we will never forget.
Searching for a killer
:
April 16, 2017
What began as a day of peace and solace quickly turned tragic with the discovery of a Facebook video that fateful Easter Sunday.
In less than five minutes, 37-year-old Steve Stephens uploaded two videos. The first, detailing his intent to commit a murder and the second, showing him fatally shooting 74-year-old Robert Godwin Sr. on Cleveland's east side.
As news of the murder traveled, the city and surrounding areas were sent into a panic-stricken frenzy. Police worked to locate Stephens and verify the validity of additionally reported shootings.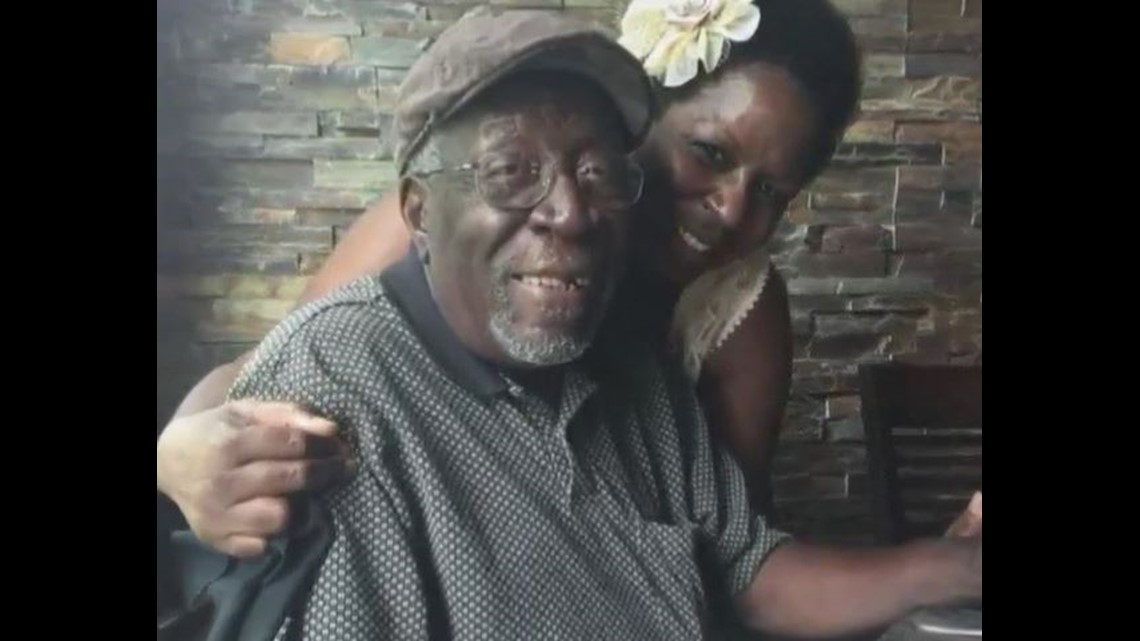 Authorities launched a nationwide manhunt for Cleveland's most wanted man as dozens of false rumors spread about his whereabouts. A $50,000 reward was announced, and more than 400 tips flooded in from across the country.
Stephens led police on a brief chase before taking his own life inside a vehicle.
The 0-16 season
:
Dec. 31, 2017
The Cleveland Browns finished the 2017 regular season on the wrong end of National Football League history with the team's seemingly annual loss to the Pittsburgh Steelers at Heinz Field in Pittsburgh.
Despite having their chances to build go-ahead scoring drives, the Browns were bitten by turnovers and missed opportunities, which led to a 28-24 loss against the Steelers. With the loss, the Browns joined the 2008 Detroit Lions as the only teams in NFL history to post an 0-16 record.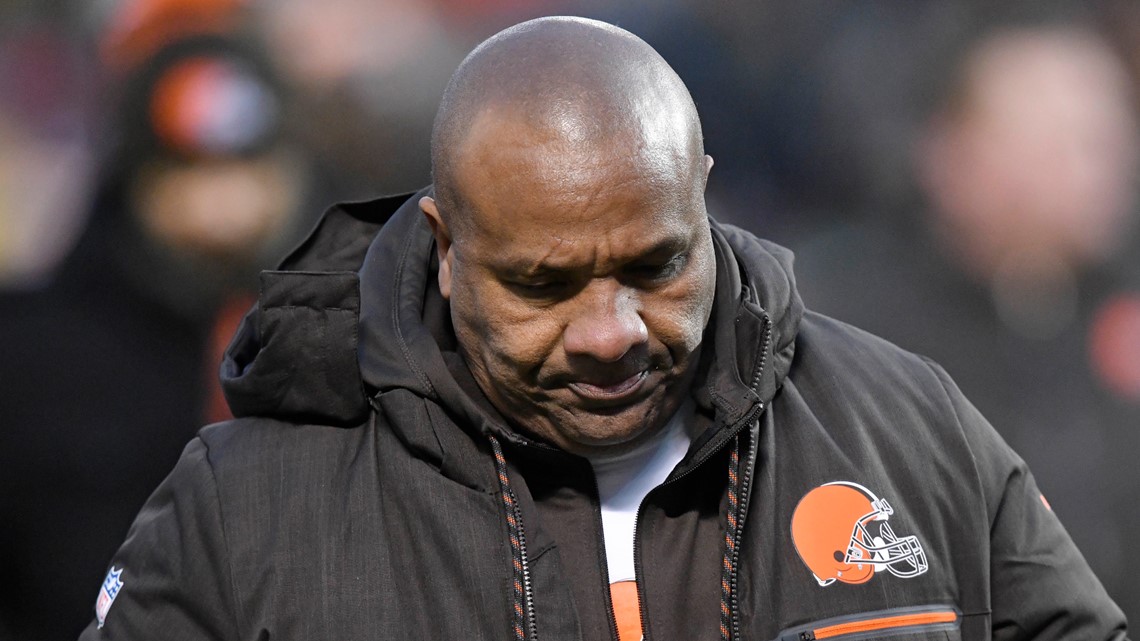 In addition to the 2017 Browns and 2008 Lions, only three other NFL teams have finished the regular-season winless, including the 1960 Dallas Cowboys (0-11-1), 1976 Tampa Bay Buccaneers (0-14) and 1982 Baltimore Colts (0-8-1).
Also in 2017, the Browns set the record for the worst 28-game stretch in NFL history, as they "bested" the previous mark of 2-26 set by the expansion Buccaneers during the 1976-1977 seasons with a 1-27 mark that got four losses worse after Week 13.
In order to vent their frustrations over the consistent losing, an estimated crowd of between 2,500 and 3,200 Browns fans later gathered outside FirstEnergy Stadium to protest the team's 0-16 record with "The Perfect Season 2.0 Parade" on Jan. 6, 2018.
PHOTOS: Cleveland Browns fans take part in 'Perfect Season Parade'
During the 2017 season, rookie quarterback DeShone Kizer completed 255 of his 476 pass attempts (53.6 percent) and threw twice as many interceptions (22) as he did touchdowns (11) while being sacked 38 times for 226 lost yards.
As a team, the Browns finished minus-28 in turnovers and gave up 21 more touchdowns (48) than they recorded (27).
Despite the 1-31 record in his first two seasons, coach Hue Jackson was retained for the first half of the 2018 season, but posted a 2-5-1 mark that forced a midseason change.
In seven seasons under the Haslams' majority ownership, the Browns have posted a 27-70-1 record. Factoring in the remaining games of the 2012 season after the sale was approved at an NFL Owners Meeting in Chicago in mid-October, the Browns have gone 31-85-1.
Hometown hero returns gold
:
February 2018
This past February, Red Gerard became a household name. Standing barely 5'5" tall and weighing just 117 pounds, this teenage sensation stood tall and proud on top of the Olympic podium with a gold medal around his neck.
Born in Rocky River, Red became the youngest snowboard Olympic gold medalist in history, winning the slopestyle at the PyeongChang 2018 Winter Games at the age of 17.
One of seven kids, Red was a child prodigy. He started walking at nine months and snowboarding at the age of 2. But it was at the age of 17 when the world saw just how gifted this kid really was.
Red was sitting in last place heading into his third and final run on the slopes when he landed a backside triple cork 1440 and was rewarded with a score of 87.6 from the judges. That vaulted him into first place and Red had won gold!
"I'm just mind-blown," he said. "I can't believe everything worked out. When that score came up my jaw dropped. I was like, this isn't real. I would have been happy to just land a run, but to land a run and win, it's crazy."
Olympic dreams do come true -- even for teenagers from Rocky River.
We recently caught up with the gold medalist when he returned to Northeast Ohio for a visit in November.
Fertility clinic failure
:
March 3, 2018
Nearly 1,000 women suddenly saw their shot at motherhood teetering in uncertainty March 3, 2018.
Human error led to a failure within a freezer tank containing thousands of eggs and embryo at the University Hospitals fertility clinic in Cleveland. Someone had turned off the remote alarm system on the cryo tank, meaning clinic staff never received an alert to the tank's rising temperature. When staff arrived for their shifts the next morning, it was too late.
More than 4,000 eggs and embryo were compromised, jeopardizing parenthood for nearly 1,000 patients. Many of these women had already been through too much, struggling to conceive or plagued by health problems that shut the window on their fertility.
Patients were left devastated by the loss, resulting in dozens of class action lawsuits. Some saw their dreams of motherhood diminish. Others were left wondering who to trust with something so personal and fragile in the future.
Meanwhile, University Hospitals was left with millions in legal fees, a spotlight on their flawed system and mistrust from their patients.
So what did they do to prevent future failures?
They added four new liquid nitrogen storage tanks for eggs, embryo and sperm, and updated the remote alarm system so that now five people will be alerted if there's a problem.
They also updated their policy regarding checks and preventative maintenance on tanks per the manufacturer's requirements.
They hired additional embryologists, nurses and support staff.
They now conduct monthly audits on the lab and report findings to University Hospital's Quality Council.
But the changes at University Hospital don't fix the nationwide problem. A similar malfunction happened at a San Francisco fertility clinic that same weekend, sparking a wake-up call for regulation.
The problem with the industry is that there is no one federal or state agency monitoring the labs, not even a year after the biggest fertility disaster in history. The FDA, CDC, CMS, College of American Pathologists, Joint Commission on Accreditation of Healthcare Organizations and the American Society for Reproductive Medicine all play a part in some facet of fertility lab oversight, but when problems happen, there's no place for the buck to actually stop.
And none of the existing oversight could have prevented last year's incidents.
While there's been some talk about legislation on the state level in Ohio to regulate these labs, so far nothing has passed. New Jersey is the closest to passing a law that would add state licensing and regulatory requirements to any embryo, egg or sperm storage facility operating in that state.
All-Star city
:
July 9, 2019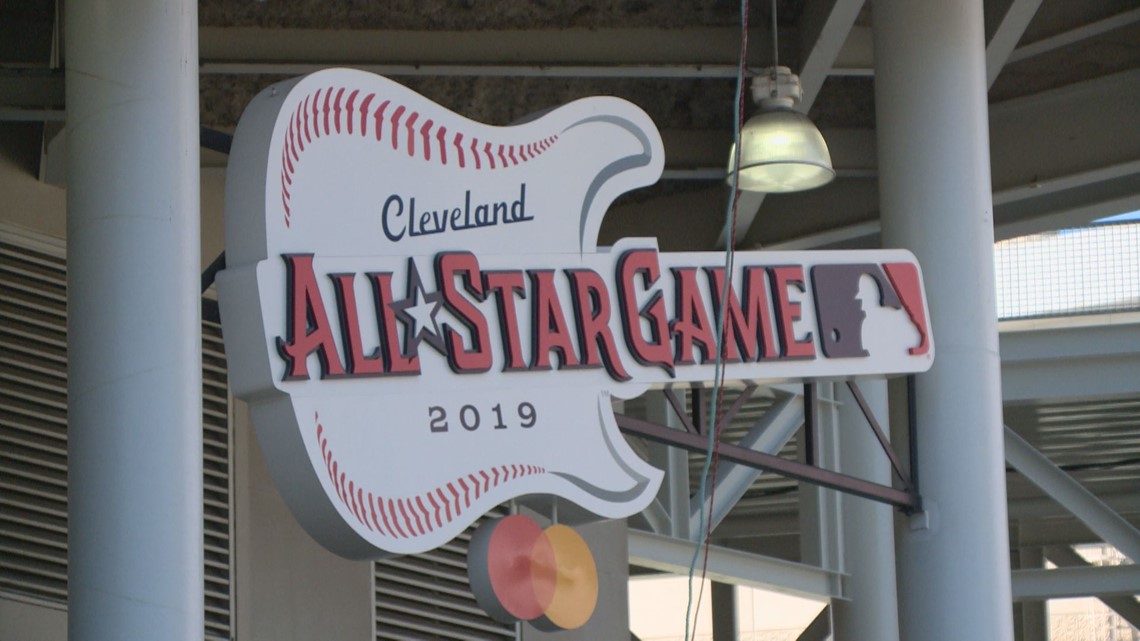 For the sixth time in the history of the Indians franchise, the city of Cleveland played host to Major League Baseball's All-Star Game in 2019.
There was no shortage of memorable moments during MLB All-Star Week. There was a thrill ride over the mall on the PLAY BALL PARK zipline, the celebrity softball game and the downtown parade.
Carrasco was center stage for the most poignant moment of the 2019 MLB All-Star Game during the "Stand Up 2 Cancer" ceremony. Carrasco, who had revealed earlier that summer that he had been diagnosed with leukemia, took the field with a sign that said "I Stand" and was flanked by four of his Indians teammates and manager Terry Francona, all of whom held up signs of support barring Carrasco's nickname "Cookie."
The moment was emotional for Carrasco, his teammates and the fans, many of whom had tears in their eyes after he was shown on the videoboard.
Carrasco's Indians teammate Shane Bieber would go on to win the All-Star Game MVP award after striking out the side during his inning of work for the American League.
Fighting the opioid epidemic
:
Oct. 21, 2019
On Oct. 21, what was expected to become the benchmark trial between the pharmaceutical industry and thousands of local governments over the opioid epidemic ended instead in a settlement in federal court in Cleveland.
A $260 million settlement with drug distributors AmerisourceBergen, Cardinal Health, and McKesson, along with Israel-based drugmaker Teva Pharmaceutical, added to previous settlements in the case between drug makers and distributors and Cuyahoga and Summit counties, making for a total so far of $325.4 million for Cuyahoga and Summit counties to share.
The case settled today is one of more than 2,300 brought by local governments, hospitals, Native American tribes and other groups, consolidated before federal Judge Dan A. Polster.
The case of Cuyahoga and Summit counties was slated first in part because in 2017, Ohio had the second highest rate of opioid related deaths in the country.
Polster had hoped to settle the case to include all of the plaintiffs, but those conversations broke down and with an all-encompassing deal off the table, an individual settlement for Cuyahoga and Summit counties was the right move for a number of reasons, according to Cuyahoga County Executive Armond Budish.
"We have more people in need of treatment, we have nowhere near enough beds, we had to bring in extra freezers in the medical examiners office for bodies. This is a crisis," Budish told 3News. "Had we gone to trial even if we had won more money, it probably would've been five to 10 more years before we saw that money because of appeals. We understand how the process works. We need the money on the streets helping people today. That's what this settlement does."
The October settlement added to earlier settlements with Johnson & Johnson, drugmaker Mallinckrodt PLC, Endo International PLC and Allergan PLC. Those four previous settlements combined add up to $65.4 million.
The combined Cuyahoga and Summit county case isn't over yet, either. Walgreens, in its role as a distributor to its own pharmacies, did not join in the settlement. That case may go to trial early next year.
Since 1999, there have been more than 400,000 deaths related to legal and illegal opioid abuse, according to federal data.