A guide to everything new at Cedar Point in 2019
Here's what you can expect when visiting the Sandusky amusement park this year.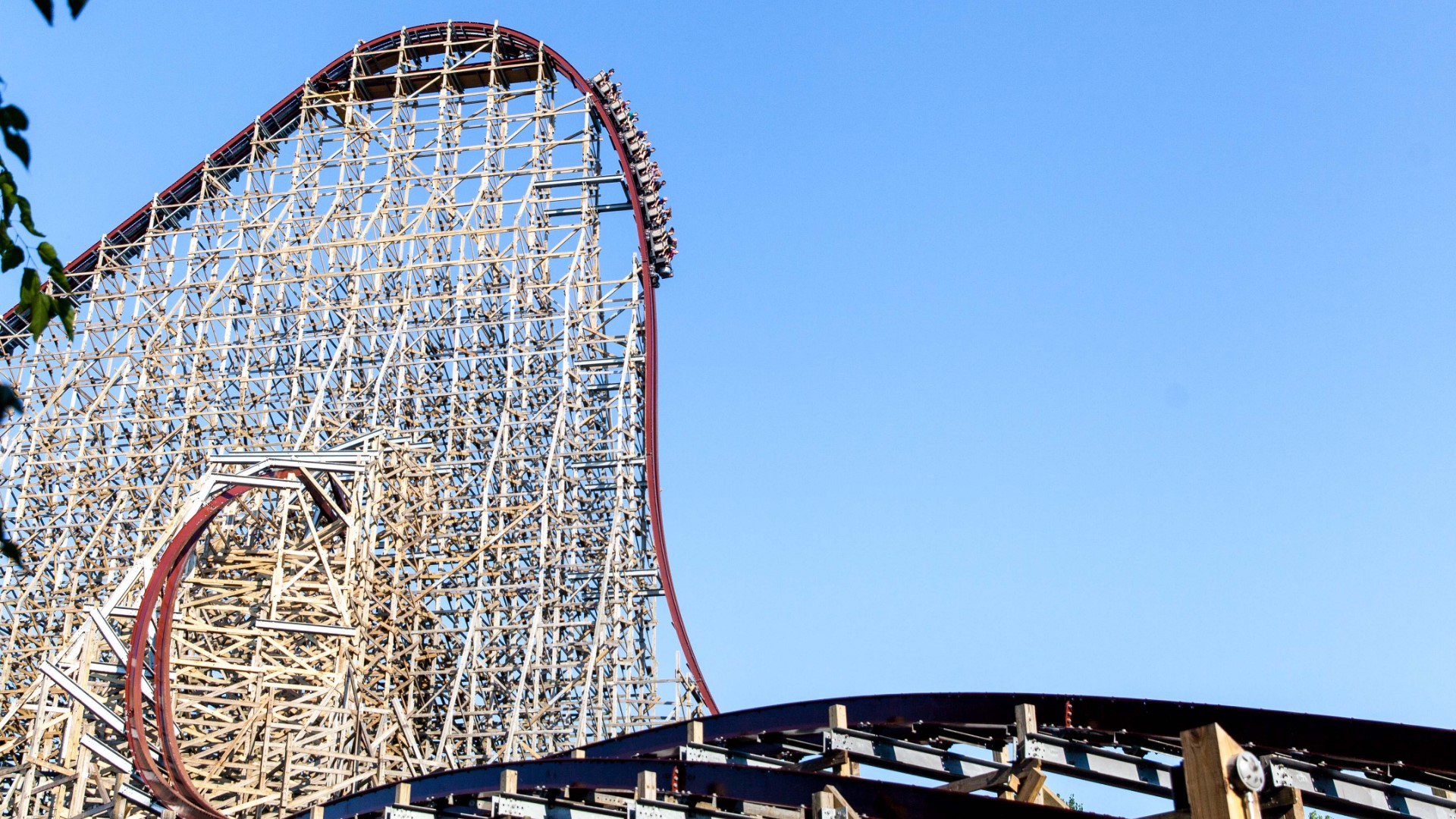 Get ready, roller coaster fans! Cedar Point is back for another season of summertime screams.
Although there isn't a new roller coaster this year, Cedar Point is offering numerous other upgrades -- including two new attractions and plenty of fresh food options. Oh, and there's that ticket upgrade that lets you cut in line all season long.
Explore our guide below to see every single change at Cedar Point for 2019 (if the guide doesn't appear for you below, click here to access it). If you scroll all the way down, we snuck in a preview of what's to come in 2020.
Ticket prices
:
Slight increase over last season
"If guests are looking for a way to save big on admission, we recommend they always purchase on our website, as there is a significant savings there," park spokesperson Tony Clark told WKYC back in January.
CedarPoint.com currently has single-day tickets available for $49.99 with two-day ticket options at $79.99.
Introducing the 'Wild Card'
:
First-of-its-kind discounted admission
There's a new option available known as the "Wild Card." This ticket works like a season pass with unlimited admission to Cedar Point for $59.99, but it's only valid from May 11 through June 30.
By comparison, a regular season pass is $146. The Platinum Pass, which includes free parking and admission to all Cedar Fair parks, is $218.
You can read more about the "Wild Card" ticket HERE.
FastLane Plus upgrade
:
Skipping the lines all season long
There's a new upgrade available at Cedar Point that allows guests to skip ride lines all season long.
It's called the Fast Lane Plus season pass, but the luxury of skipping the line doesn't come cheap. The Fast Lane Plus season pass is priced at $849 plus tax.
Previously, Fast Lane Plus was only available for single-day purchases.
You can see which rides are included when skipping lines with Fast Lane Plus HERE.
Forbidden Frontier
:
A new interactive experience
It's being dubbed as an interactive experience for the entire family.
"You'll have the opportunity to play a role as big or little as you want in this immersive living story, with the power to sway the outcome and the fate of Adventure Island depending on the choices you make.
Forbidden Frontier is included with general admission to the park.
But what exactly awaits you within the Forbidden Frontier? We have those details for you HERE.

Monster Jam Thunder Alley
:
Surprise new attraction for 2019
From May 18 through June 30, this new interactive experience allows guests the opportunity to go for a ride inside a monster truck.
Other features include a build-a-truck feature for kids, and a hands-on garage with an up-close glimpse at what makes these trucks come to life.
You can read more about Monster Jam Thunder Alley HERE.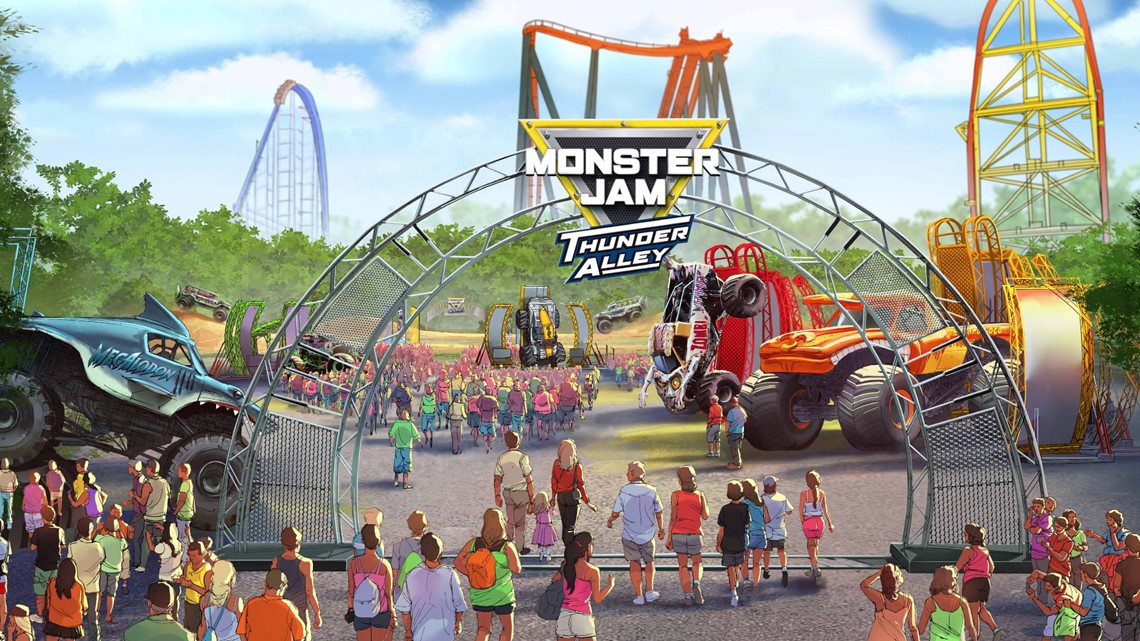 New eats
:
2 restaurants added to the lineup
Cedar Point is offering some new tastes throughout the park this year.
In 2019, the park welcomes a pair of new restaurants: Hugo's Italian Kitchen and BackBeatQue.
Hugo's Italian Kitchen: The Midway Market restaurant is being replaced by this new eatery. It will serve traditional Italian fare like hand-made pastas, brick-oven pizzas, chicken Parmesan sandwiches, salads, meatball sandwiches and desserts.

BackBeatQue: This dining experience couples live music and smokehouse barbecue together.
"This new rock 'n' roll and Motown-inspired eatery will serve smoked brisket, rotisserie chicken, pork platters and fresh perch," park officials explain. "Southern sides like okra, cornbread muffins and house-made macaroni and cheese will also be available."

Read more about these new restaurants HERE.
Surprise coaster upgrades
:
Changes to Magnum XL-200 and Cedar Creek Mine Ride
In a surprise twist, Cedar Point revealed plans to bring upgrades to two of the park's iconic roller coasters.
For Magnum XL-200, Cedar Point is celebrating the ride's 30th anniversary by resurrecting old special effects that have been defunct for years.
"Remember back in the day when there was fog and sound effects in the tunnel?" Cedar Point's Kristy Bacni posted on the park's blog. "Well, they're coming BACK! The third tunnel will come alive once again with all that glorious fog, futuristic sounds and special lighting."
Cedar Creek Mine Ride turns 50 this year, and park officials have a few tricks up their sleeve for this attraction's golden anniversary.
"To commemorate this milestone, we're adding a new soundtrack in the station, sound effects in the first tunnel (as you leave the station) and you'll encounter some 'old friends' from a former attraction as you re-enter the station at the end of your ride."
Read more about these upgrades HERE.
Steel Vengeance changes
:
Cell phone ban reversed
This is great news for fans of Steel Vengeance!
When the roller coaster made its debut last year, the park banned all cell phones due to the ride's intense nature with record-breaking airtime that would frequently send phones flying out of peoples' pockets.
You couldn't even get in line for Steel Vengeance if you had a cell phone with you. Park employees waited at the ride's entrance to strictly enforce the policy that required everybody to leave their cell phones in a locker or with a non-rider. It didn't matter if your phone was in a pocket. You couldn't bring it in line. No exceptions.
But that changes this year.
Cedar Point spokesperson Tony Clark tells WKYC they are reversing the cell phone ban by adding zippered pouches at every seat on Steel Vengeance where guests can safely secure loose articles.
Other items are still banned from the ride, though.
"Waistpacks and loose articles of any kind including purses, backpacks, beverage containers, etc. may not be taken past the entrance, or in line and may not be left on the ride platform," according to the park's revised loose article policy for Steel Vengeance.
You can read more about Steel Vengeance's upgrades HERE.
PHOTOS | Steel Vengeance media day at Cedar Point
Frontier Festival
:
Stepping into the immersive 'Old West'
While you're in FrontierTown for a ride on Steel Vengeance, you can swing into Cedar Point's new "sunflower-inspired street festival."
This Frontier Festival is filled with local artisans, kids' crafts, games and continuous live entertainment.
Frontier Festival -- which runs daily June 7-30 from 4-10 p.m. -- includes the following:
- Flower Patch: Kids can decorate their own flowerpot.
- Junkyard Jamboree: Guests can make their own music on metal items.
- Balloon Stampede: Kids can stomp on balloons for prizes.
- Live music: Bluegrass Jamboree.
- Specialty foods: Two-meat barbecue baked beans, bison chili, pulled pork sliders, fire roasted chicken drums, smoked wings, toasted sunflower vinegar slaw, smoked brisket, wild strawberry shortcake and more.
- Drinks: There are also craft beers, ciders, wines and lemonades.
You can read more about the Frontier Festival HERE.
Live entertainment expanded
:
Snoopy's Beach Blanket Beagle
If it's live entertainment you're looking for, Cedar Point is offering six new shows throughout the summer. Here's how each is described by Cedar Point:
Beach Blanket Beagle: Can Snoopy help his friends save their favorite beach hangout? Join us for this musical dance party set to the classic beach comber tunes of the 60's and 70's and stars the coolest beagle around, Snoopy!

Backwoods Pickers at Gossip Gulch: Listen to your favorite pop & rock hits with a newfangled, twangy twist with the Backwood Pickers!
Backbeat Quartet: Enjoy outdoor dining and travel back in time to the glory days of rock 'n' roll with the sounds of Elvis, Jerry Lee Lewis and more!
Grand Ole Pickers Country Classics: Kick up your boots to some country classics with the Grand Ole Pickers!
Cedar Point Nights Lakeside Beach Music Festival: Entertainment fun for the entire family! Sit back and relax or join in the fun with five hours of non-stop, toe-tapping music!
Nashville Hits: Drop by the Garter for a rockin' party. Nashville Hits features chart toppers from today's hottest country artists, with a tip of the hat to the icons that made country music what it is today.
HalloWeekends news unearthed
:
Midnight Syndicate's live show returns
Although we haven't even started sweating through summer's sweltering grasp yet, Cedar Point is already conjuring up their putrid plans for fresh fright this fall.
While none of the haunted attractions for the 2019 HalloWeekends season have been revealed, we do know that Midnight Syndicate's popular live show is returning to the Jack Aldrich Theatre.
"Our first three HalloWeekends shows formed a loose trilogy with many common elements tying them together," says Midnight Syndicate's Gavin Goszka. "Now that the trilogy has reached its conclusion, we wanted to take things in a bit of a new direction."
Production is already underway.
"While there's a little something from everyone in the new show, I think fans of The Twilight Zone series in particular are really going to enjoy it," says Midnight Syndicate's Edward Douglas.
2019 marks the 23rd year for HalloWeekends, which screams to life Friday, Sept. 13, and runs every weekend through Sunday, Oct. 27.

2019 schedule
:
Important dates to mark on your calendar
Cedar Point's opening day: Saturday, May 11.
Monster Jam Thunder Alley: May 18 through June 30 (click here to read more).
Boardwalk Cruiser Wine Tours: May 24 through Oct. 27 (click here to read more).
Cedar Point Shores water park opens: Saturday, May 25.
Forbidden Frontier's opening day: Saturday, May 25 (click here to read more).
CoasterMania: Friday, June 7 (click here to read more).
Frontier Festival: June 7-30 (click here to read more).
Run & Ride: Saturday, June 8 through Sunday, June 9 (click here to read more).
Breakfast buffet with PEANUTS characters: June 8-9; June 14-21; June 23-Aug. 18 (click here to read more).
Dive-in movies: Thursdays from June 27 through Aug. 15 (click here to read more).
PHOTOS | Couple gets married on Cedar Point Shores water slide
Light Up the Point: July 4-6 (click here to read more).
Cedar Point Nights: July 12 through Aug. 18 (click here to read more).
Cedar Point Shores water park's closing day: Monday, Sept. 2.
HalloWeekends: Sept. 13 through Oct. 27 (click here to read more).
Cedar Point's closing day: Sunday, Oct. 27.
Looking ahead to 2020
:
What to expect from Cedar Point's 150th anniversary
Cedar Point fans are always rabid to discover a hint of the park's future plans. Well, you're in luck because we have a few exclusive hints for you...
First up, 2020 will be Cedar Point's 150th anniversary. Yes, you read that right! 150 years! That makes it the second-oldest amusement park in North America.
That must mean something special is coming for the big celebration, right? We asked that exact question to park officials who told us fans can expect lots of retro themes in 2020.
"We are, of course, planning some big things," Clark told us last September. "The difficult part for us, is what is that gonna be? Is it gonna be a huge attraction? Or is it gonna be multiple experiences? Or is it gonna be retro everything? You can probably plan on there being lots of retro stuff hearkening back to our early history. Some of it from our history that most of us today remember, so things from maybe the '70s on. Maybe some new attractions, too. We are planning for that now."
But wait... There's more!
"If you're expecting one giant 800-foot roller coaster, probably not gonna happen. But, if you're expecting multiple cool things, that's probably more along the lines of what we're thinking. It's such a big celebration. You can't just celebrate with a roller coaster. It's got to be multiple things, and things for everybody in the family. That's really what we're focused on."
Last month, we were given a fresh tease from Cedar Point's Vice President and General Manager Jason McClure who essentially confirmed a new ride will debut in 2020.
"It'd be weird to have an anniversary without some kind of ride," he said.
Until then... Enjoy the summer!