MASON, Ohio — After introducing Orion -- their tallest and fastest roller coaster -- earlier this year, what could possibly be in store for Kings Island fans next year?
Welcome to Kings Island Camp Cedar, a new $27 million outdoor luxury resort and RV park that will be located less than a mile from the park.
"Whatever your lodging needs, Kings Island Camp Cedar will deliver with 73 beautifully appointed cottages and 164 full-service RV spaces, with 100 additional cottages planned," park officials announced Tuesday. "Resort guests will be able to take advantage of outdoor entertainment including recreational and adult exclusive pools, ponds, walking trail, unique dining options, bathhouses, laundry facilities, fire pits, grills and picnic tables."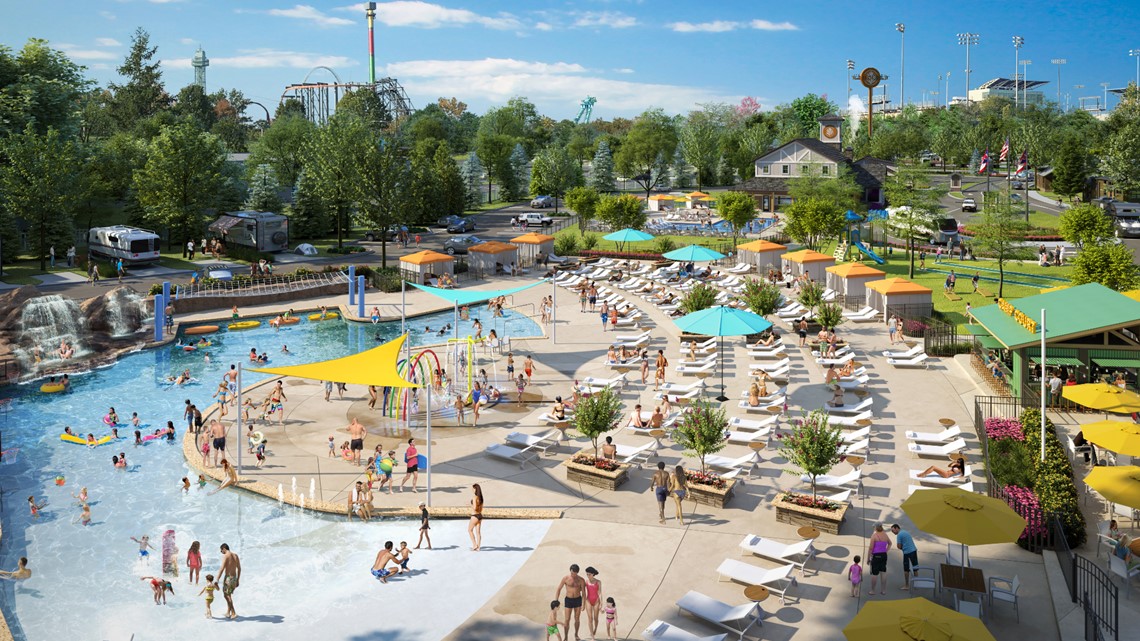 Kings Island Camp Cedar, which is currently under construction, is scheduled to open in the spring of 2021 (watch drone footage of the resort's construction in the player at the top of this story). Owned by Small Brothers, LLC and Terra Firma Associates, the resort will be managed by Cedar Fair Entertainment Company "through a unique partnership and licensing agreement."
Other highlights of the new Kings Island Camp Cedar resort include:
The Grand Lodge will include a signature indoor/outdoor restaurant and bar, shopping, exercise facility and expansive fireplace.
An outdoor cantina will offer a casual outdoor dining and bar experience offering American, Mexican and Italian fare in a grab-and-go food truck-inspired experience.
Outdoor pools will include a family activity pool with water play features and a separate adult-exclusive pool. Both will offer poolside service and cabana facilities.
Peanuts character appearances such as Character Breakfasts, Smores with Snoopy and more.