MASON - Fourteen years after shutting down its classic car ride, Kings Island has announced the return of the guest favorite.
The old-timey engine roared in the background as a side door of the Festhaus stage opened for a replica of the 1908 Model T Ford puttered out to a cheering crowd.
The antique cars will return next summer when the park opens in April.
The new version of the classic vehicles will be a two-thirds scale of the 1904 Model T. The track will be located in Coney Mall across from the 1950s cafe, and next to the Racer roller coaster.
The Rudolph family of Harrison were thrilled with the news but admitted they would have never guessed that's what would be coming back.
Kings Island had tweeted Aug. 15 that the new attraction would be "something old will be new again."
Mary Rudolph said she thought it was going to be King Cobra, but can't wait to see her children drive the classic cars.
"I'm excited," she said. "I have so many fun memories of the cars. I've been coming to Kings Island since I was a kid. I'm so glad my kids will get make memories are this great ride too."
Her son Jacob, 9, whose favorite ride is the Banshee, said he was hoping for a new roller coaster.
"I will ride the cars though," he said. Then he tugged at his mom's sleeve. "Its time to ride again!"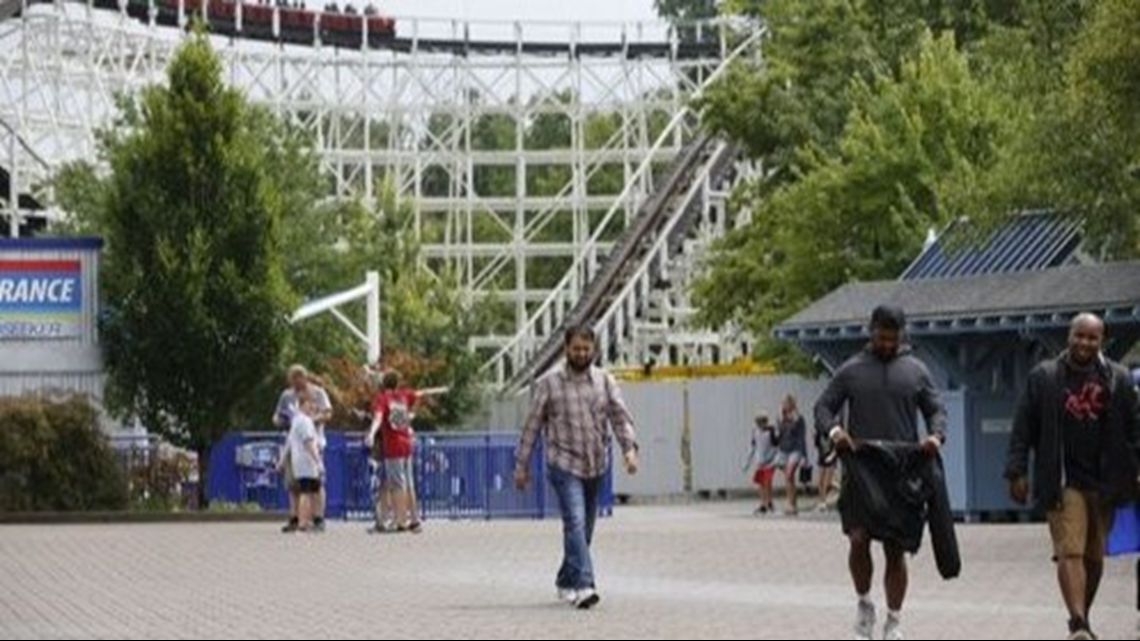 Earlier Thursday the park released a "scrapbook that was found in their vault." The book belongs to Henry Bryant who first visited the park in 1975.
In the scrapbook, Henry notes during his 2006 visit "something was missing."
Speculation before the announcement had been across the board.
Some of the park's Twitter followers have suggested a resurrection of Son of Beast, a record-breaking wooden roller coaster that opened in 2000 as a sequel to one of the park's most well-known attractions, The Beast. Son of Beast closed in 2012.
Others had their suspicions that the announcement will involve a makeover and reintroduction of the antique cars confirmed.