NASA snapped a satellite picture of an algae bloom that was so large it could be seen from space. According to officials, it covers roughly 620 square miles of water.
"Calm winds in July allowed algal toxins to accumulate at the surface (instead of being dispersed)," NASA wrote. "Strong winds in August have since mixed some surface algae to deeper depths. Heavy rains carry excess nutrients (often fertilizer) from farms into the lake."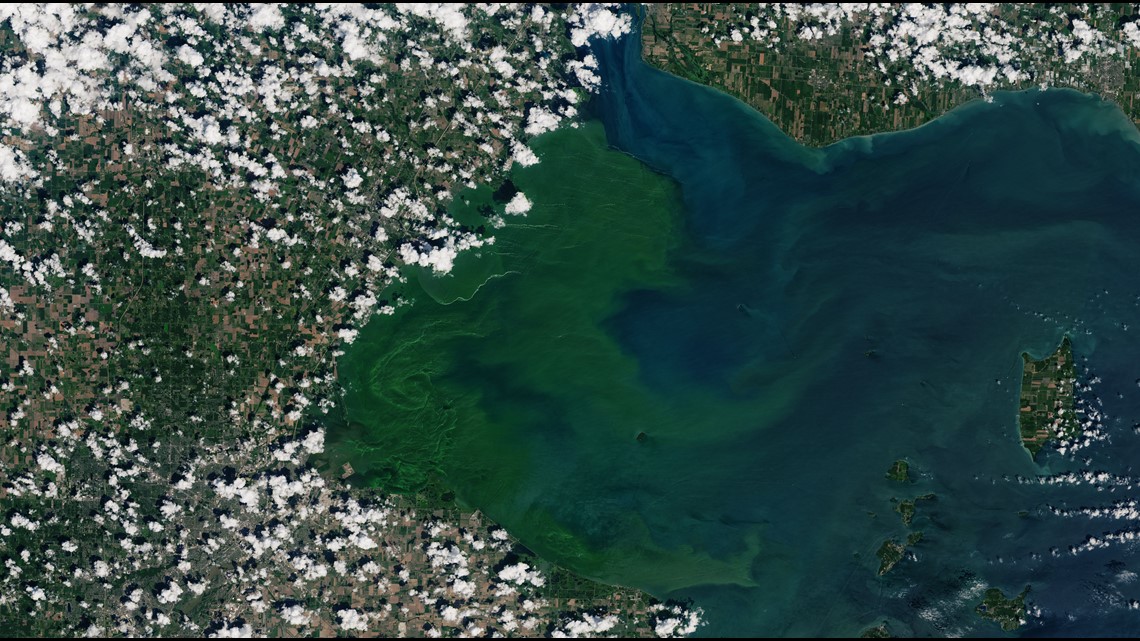 The lake is still recovering from a massive bloom between 2011 and 2015 that severely impacted water quality in the region, especially Toledo. While this year's bloom isn't expected to match those levels, experts say it will be higher that 2018.