AKRON, Ohio — *Editor's Note: The video in the player above is from a previous report.
Moms were the focus of a special event held this weekend at the Little Free Library inside the I PROMISE Village in Akron.
The library – a gift from Little Free Library, JOANN stores and WKYC Studios -- was installed in March, with a promise that book giveaways and reading activities would be held regularly.
The first book giveaway, held in honor of Mothers Day, featured inspirational speaker Yvonne Pointer of Cleveland talking about how her experiences as a grieving mother propelled her to become a nationally recognized activist.
Pointer shared the behind-the-scenes story of how she came to have an essay included in the book, "Chicken Soup for the African-American Soul." She also discussed her latest writing project, "Wounded Healer: Twenty-four Powerful Testimonies of Hope".
All the moms in attendance received copies of both books, plus various other books from the "Chicken Soup for the Soul" inspirational series, provided by WKYC Studios.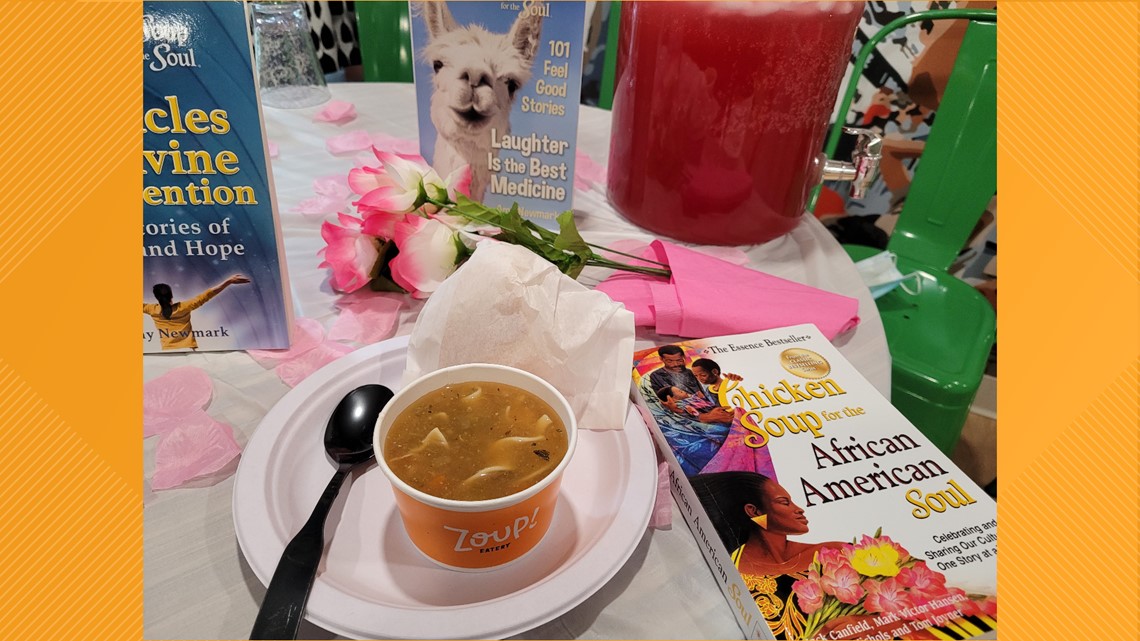 Many thanks to Zoup Eatery, 3900 Medina Road in Akron, for donating tureens of chicken noodle soup for the moms to enjoy, in keeping with the theme of the "chicken soup" book series.
It was definitely a different approach to Mothers Day -- books and soup, rather than chocolate and flowers?
But it was fitting. The goal of these ongoing programs at the Little Free Library is to share meaningful books and help build a culture of reading at the I PROMISE Village, which provides housing and support for families enrolled in the LeBron James Family Foundation's programs.