CLEVELAND HEIGHTS, Ohio — They called it a "hair care field trip."
A group of girls who live together in foster care in a cottage at Ohio Guidestone in Berea got the royal hair treatment Monday at Lenora's Healthy Hair Clinic on South Taylor Road in Cleveland Heights and it was all free. This was arranged by WKYC Studios in conjunction with Fostering Hope Ohio and Lenora's Healthy Hair Clinic.
The girls had their hair styled by shop owner Lenora Cruz-Price and Donna Pollard, a cosmetology teacher at Cleveland Heights High School who donated her time and talent to give the girls a stylish new look.
Cruz-Price and Pollard also had tips for the girls on keeping their hair looking nice and how important it is to take care of their hair so it stays healthy. In fact, she even gave them some hair care products and new rollers to take back with them. This was the third time Cruz-Price opened her shop to the girls from Ohio Guidestone.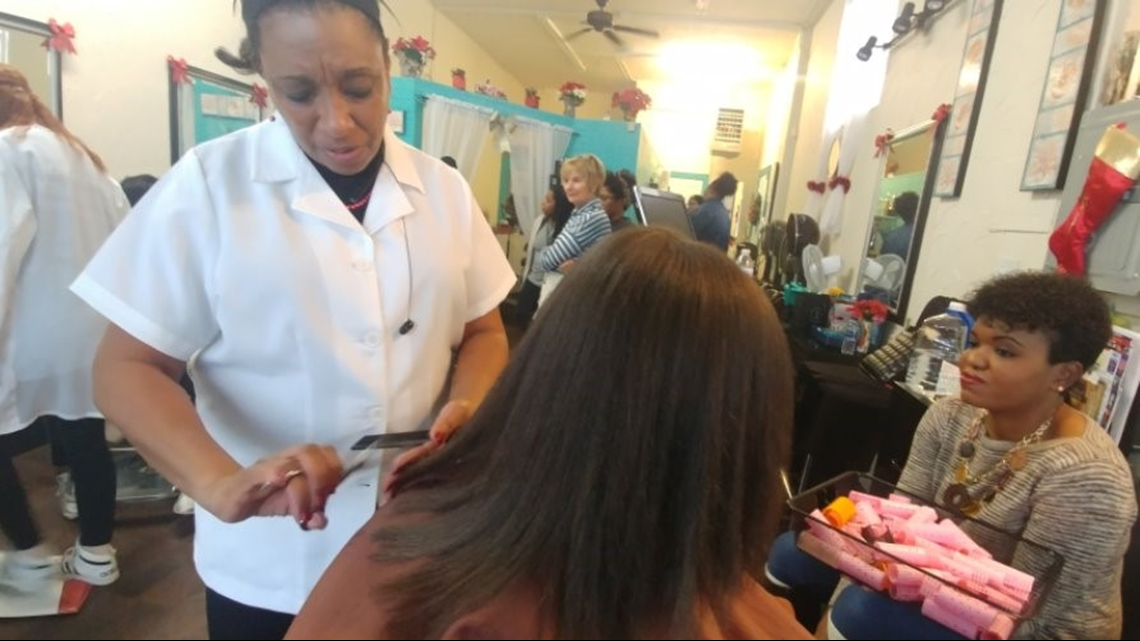 WKYC employees, Jasmine Monroe, Tiffany Tarpley, Danielle Wiggins, Denisha Thomas, and Ann Geyser also stopped by to talk to the girls about making goals and then achieving them. They also talked about how they each decided to work in television and what it took to reach their goals. WKYC's Director of Advocacy and Community Initiatives Margaret Bernstein coordinated the day.
The salon also provided lunch and some gifts for the girls to take back with them.
The idea for a hair care field trip came about a year ago when WKYC partnered with Fostering Hope to buy holiday gifts for girls living in foster care. When salon owner Cruz-Price heard that the girls' wish list was filled with requests for hair products and that they wanted to learn how to care for their hair, she took it upon herself to arrange a tutorial at her shop. The outing has now become a ritual, and part of WKYC's ongoing outreach to foster children.