CLEVELAND — The cars pulled up to the front doors of WKYC studios and out came dozens of gifts for girls and boys living in foster care, all bought by 3News employees hoping to make the holidays a little brighter for these kids.
Fostering Hope was able to provide a wish list for a girl's cottage and a boy's cottage at Ohio Guidestone in Berea and employees were then able to select a gift from that list and go shopping.
In addition to buying the wish list items, we also were able to buy gifts for the cottage's communal areas, like a big screen TV for each cottage. The girls also got an indoor basketball hoop, a karaoke machine and professional Ninja blender for the kitchen. The boys also got a foosball table, blue ray player with movies, and an X-Box 1 with some games.
Fostering Hope celebrates the holiday season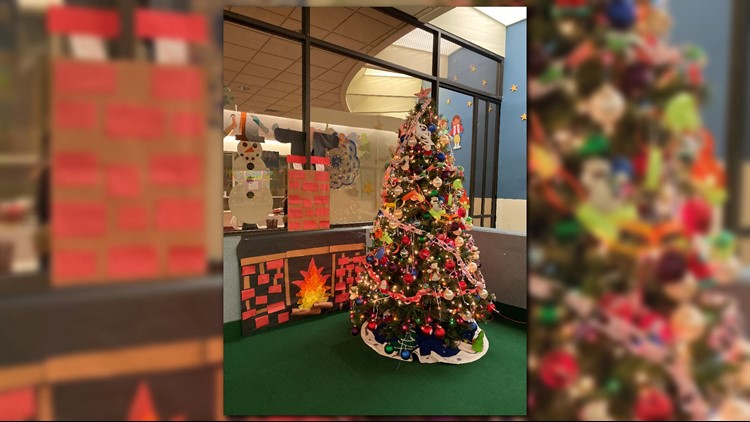 The gifts are being delivered over two nights, allowing employees to go along and watch as the kids open their presents and then spend time with them. Employees will also decorate Christmas cookies with the kids. Thanks also to JoJo Carlonis in Berea for providing pizza to the cottages both nights. All of this was managed by WKYC Holiday Giving co-captains Darlene Wodek and Cyndi Becker.
The holiday gift delivery is the result of a partnership that began last year during a meeting between WKYC staff and Fostering Hope, whose mission is to provide services to boost the social-emotional health of more than 1,000 local foster children. Last year's event was so moving, and the kids were so grateful, we decided to partner with Fostering Hope again this holiday season.
The non-profit was established in 2013. To learn more about Fostering Hope, click here to visit their website.
If you would like to help Fostering Hope Ohio this holiday season, they are also collecting Journey Bags. These are given to kids with items inside to call their own. Plus, it allows them to travel with a real suitcase type bag, instead of putting all their belongings into a trash bag.
It's easy to help. Just visit Fostering Hope Ohio's website and click on "Give" at the top of the screen. When you reach that page, scroll down to the middle of the page and click on Journey Bag Wish List. That will take you directly to Amazon where you will see 13 items, including a Journey Bag, that you can buy to help a foster child this holiday season. Your order can then be shipped directly to Fostering Hope.