CLEVELAND — "It's just that little fire in your belly that you just know that I needed to have a purpose."
That's how Becca Britton, now founder of Neighborhood Pets store in Slavic Village, knew she wanted to begin non-profit work. She had a desire to help people, and she also loved pets.
Britton recalls always having dogs since she was little, and feeling a calling to animals. So, in 2003, she combined her two loves and started a non-profit called "Friends of the Cleveland Kennel" to provide better lives for shelter animals. This included necessary medical care, food, enrichment and supplies to improve and even save the lives of dogs at the Cleveland Kennel. An example of that outreach work was holding free vaccination clinics in lower-income communities in Cleveland.
"We started doing free vaccine clinic events in high-need areas in the city. So we did that for several years, and what we saw was incredible," she remembers.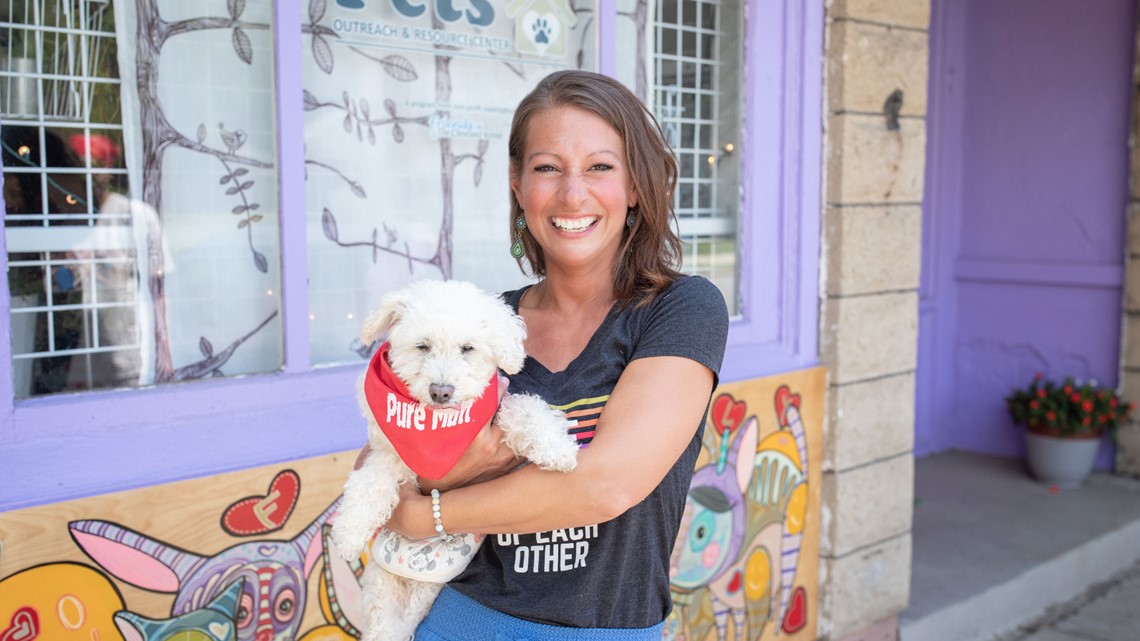 In interacting more with not just the pets but their owners, Britton saw where the need was coming from. For years on her own volunteer time, she would make house calls to people's homes to help with their pets. That's when she saw where gaps in pet care were coming from.
"When I started working and going to people's homes, it opened up a whole new world for me," Britton says.
Families did not have pet food because it was too expensive. Their animals were not well because they didn't know where to find a vet. Britton decided, she would provide those needs. That is how Neighborhood Pets began.
Neighborhood Pets is a store and outreach center, providing low-cost pet food, vaccinations, and other basic animal needs, in the heart of Slavic Village. A location she intentionally chose, knowing people and pets in communities like it were not getting the care they deserved.
"A woman...a grown woman told me, her eyes welled up with tears, and she thanked me for calling her by her first name. The reason is because she's used to as ma'am, or nothing," Britton says. "That really hit me, you know. Seeing someone and looking them in their eyes and seeing them as a human. And then, not asking for anything in return."
Britton meets pets needs that were long ignored...but in doing that, she's meeting other people where they're at, no matter the cost.
"I started doing that work because I wanted to help pets in need, and now I'm helping the people in need, who depend on their pets because that's their best friend in the whole world."
Neighborhood Pets is located at 3711 E 65th St, Cleveland. The store continues to stay open during the pandemic. Visit their website, here.