CLEVELAND — On this Read Across America Day, we meet Sara Kidner, the principal at John Marshall School of Civic & Business Leadership in Cleveland. She's also the winner of this year's Accelerate 2021 competition.
Sara received $5,000 to help fund a literacy program she pitched called "Read Like Me." More than 30 civic visions were pitched as part of the "Accelerate 2021: Citizens Make Change" civic pitch competition.
Seven ideas received funding to help bring them to life, and Sara won the grand prize with Read Like Me, which aims to recruit young Black males to read to younger children. The long term goal is for those males to become teachers as a career.
"Only 2% of all educators are Black males in this country, and it really doesn't allow students have role models that are reflective of who they are," she said. "Reading sometimes can be seen as something that is effeminate or not cool for students, so by providing them those reading role models that are working with them and look a lot like them, that'll give them that opportunity to hopefully enjoy reading and make them lifelong learners."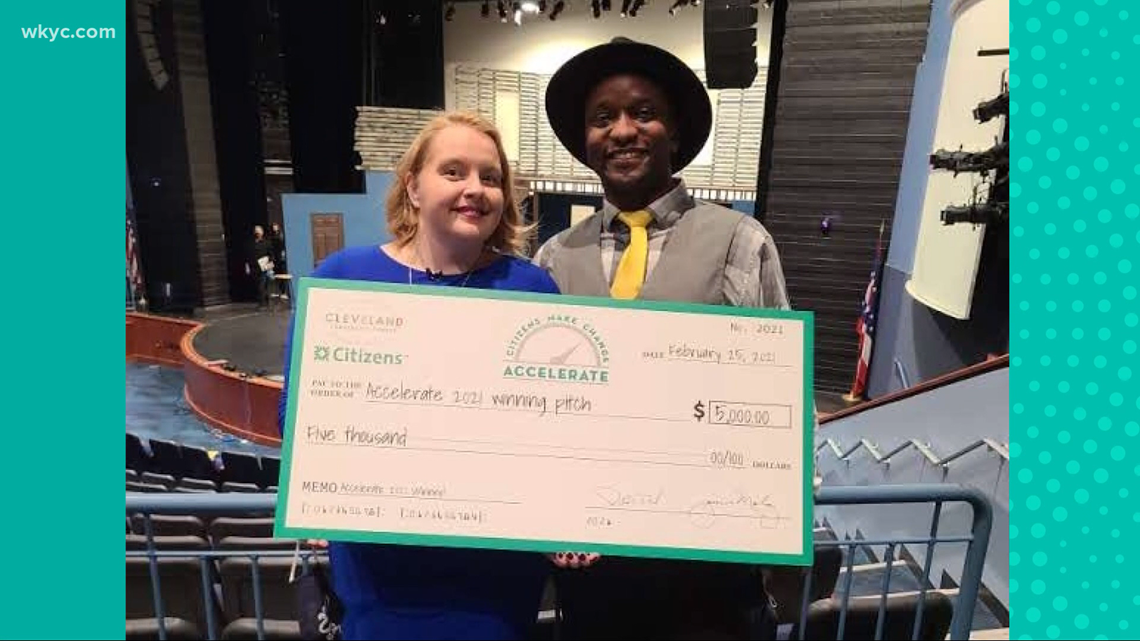 Kidner wants to create paid reader-leader internships for Black male high school students to read to younger students, hoping it will inspire the young men to someday become teachers. She partnered with four other Cleveland schools - Marion Seltzer, Hannah Gibbons, Mary B. Martin, and Waverly - to bring Read Like Me to their students.
Sara hopes by expanding the program and its purpose, she can expand the mission to inspire more black males to teach as a career.
"As a mother of a 15-month-old boy, I was trying to find early literacy curriculum for him online, and everybody looked a lot like me and not like him or his father, who are Black males," she said. That was my inspiration."