APPLE CREEK, Ohio — Two people were killed when a plane crashed in front of a home off Hackett Road in Wayne County on Monday morning.
The plane's pilot, Brian Stoltzfus, 55, and co-pilot Curtis Wilkerson, 56, were both pronounced dead at the scene. Both men, from Apple Creek, Ohio, were taken to Wooster Community Hospital.
A spokesperson for the Federal Aviation Administration says the Douglas DC-3 aircraft hit power lines and crashed after take-off. It's believed the plane had engine issues but an official cause of the crash has not yet been released.
An FAA spokesperson told WKYC there were four other people on board the flight who suffered serious injuries, but the Wayne County Sheriff's Office later said only two were on the plane.
The FAA spokesperson also says the flight was not under air traffic control and was en route to the Akron-Canton Airport.
According to local maps, Hackett Road runs just south of Stoltzfus Airfield.
Michael Morrison, who rents the home where the plane crashed, said he heard and felt the impact.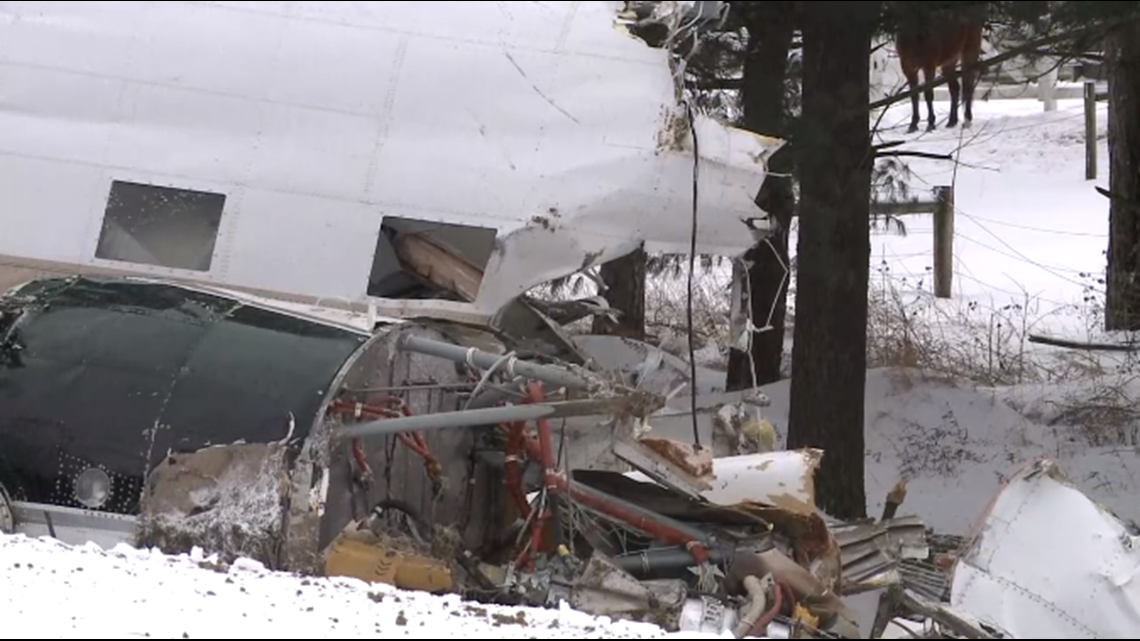 "This was shaking the windows when it hit," he said.
Morrison said he and his fiancé, who have lived in the home for about a year, were toward the back of the house when they heard a cracking noise.
"The smell, right away, was like a burning smell," Morrison explained. "I didn't see fire. I saw the plane in the yard and just kind of panicked. I just tried to take everything in and do everything I could."
NOTE: This story originally reported four people were seriously injured in the crash, based on information received from the FAA. It has been updated based on information provided by the Wayne County Sheriff's Office.