CANTON, Ohio — Stark County officials, along with investigators from the Ohio Attorney General's office, held a briefing on Tuesday to unveil a forensic facial reconstruction of an unidentified man who was found dead in 2020.
The clay model was created by an artist with the Attorney General's Ohio Bureau of Criminal Investigation (BCI) in an effort to help local authorities identify the remains.
According to Stark County Sheriff George Maier, the remains of the unidentified "John Doe" were found on March 31, 2020 in the 5200 block of Sandy Avenue SE in Canton. The male was located next to an oil well site about 20 yards from the street. The remains were completely skeletal, and the male is estimated to have been deceased at least two years.
The victim is believed to be somewhere between the age of 30-50, with a height range of between 5'1" to 5'9". When found, he was wearing a striped t-shirt with navy blue, yellow, and white colors. He also had black shorts and athletic shoes on.
The victim likely did not have any teeth and may have previously suffered rib fractures that had healed.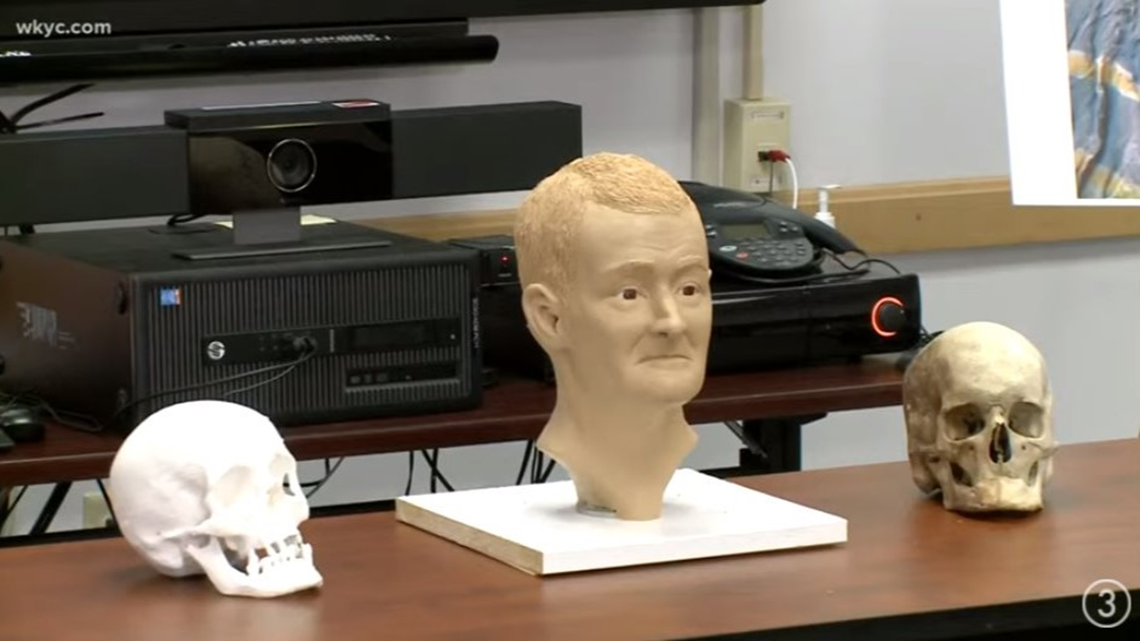 "While we haven't made a positive identification yet, we're hopeful that we're going to make that identification with help from the public and someone coming forward," Maier added.
Anyone with information should contact the Stark County Sheriff's Office at 330-430-3823.
You can watch Tuesday's full news conference below: