STARK COUNTY, Ohio — EDITOR'S NOTE: The video in the player above is from a previous, unrelated story.
A Stark County man has been arrested and charged in connection with the Jan. 6, 2021 Capitol riot.
A criminal complaint filed in federal court Monday says 54-year-old John Douglas Wright of Canton is facing multiple charges, including engaging in physical violence in a restricted building or grounds, disorderly conduct and parading, demonstrating or picketing, obstruction of law enforcement during civil disorder, obstruction of justice/Congress and making a false statement to federal officials.
The complaint also said that Wright was identified by multiple cooperating witnesses in the investigation. Surveillance photos, as well as photographs taken from social media, appear to show Wright outside the Capitol building as well as inside the Capitol Rotunda on Jan. 6, with large groups of people.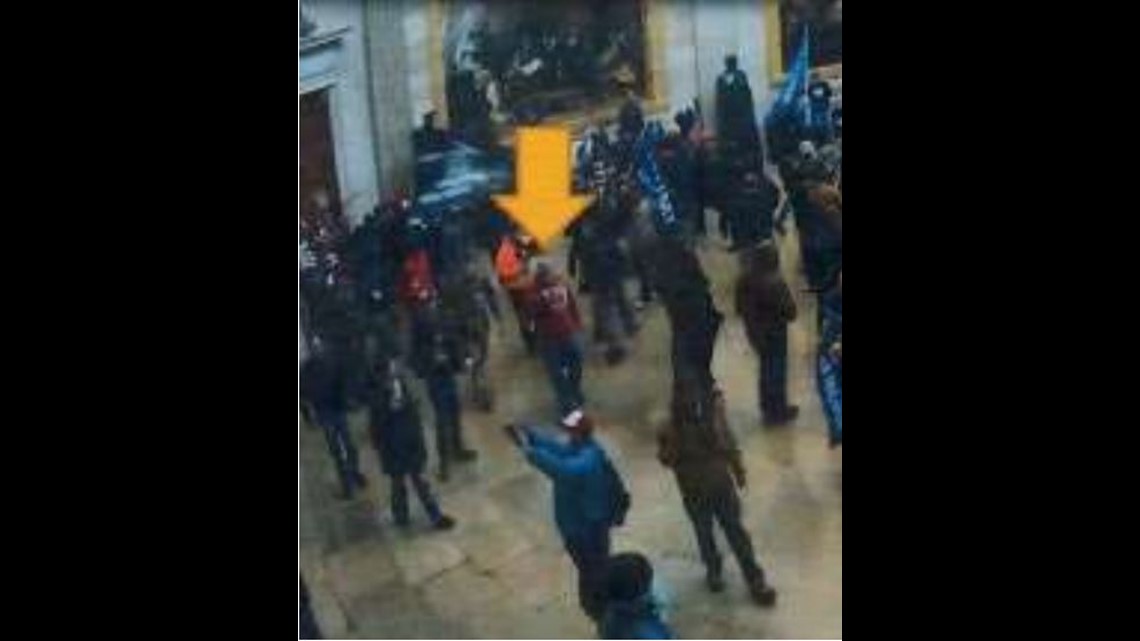 Accounts and quotes from Wright's social media pages are also included in the complaint.
The complaint also states that Wright told a federal officer during an interview that he was not inside the U.S. Capitol Building. Later, that officer watched three videos from Facebook that appeared to show Wright had indeed been inside the Capitol building. Multiple Facebook messages were taken into evidence as part of the federal search warrant.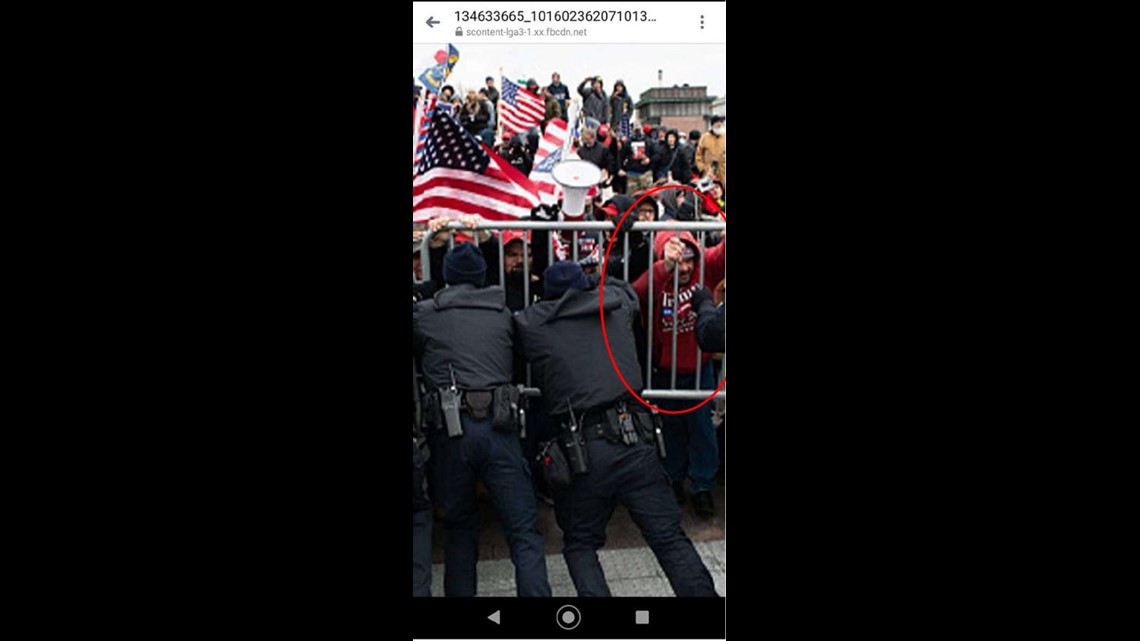 Wright appeared before U.S. Magistrate Judge Kathleen B. Burke on Monday. He waived his preliminary hearing. He is scheduled to be back in court on Thursday May 6 at 1 p.m. for a detention hearing.
You can read the entire complaint against Wright below.
EDITOR'S NOTE: The video in the player below is from a previous, unrelated story.