Cathedral Buffet's website has the below message: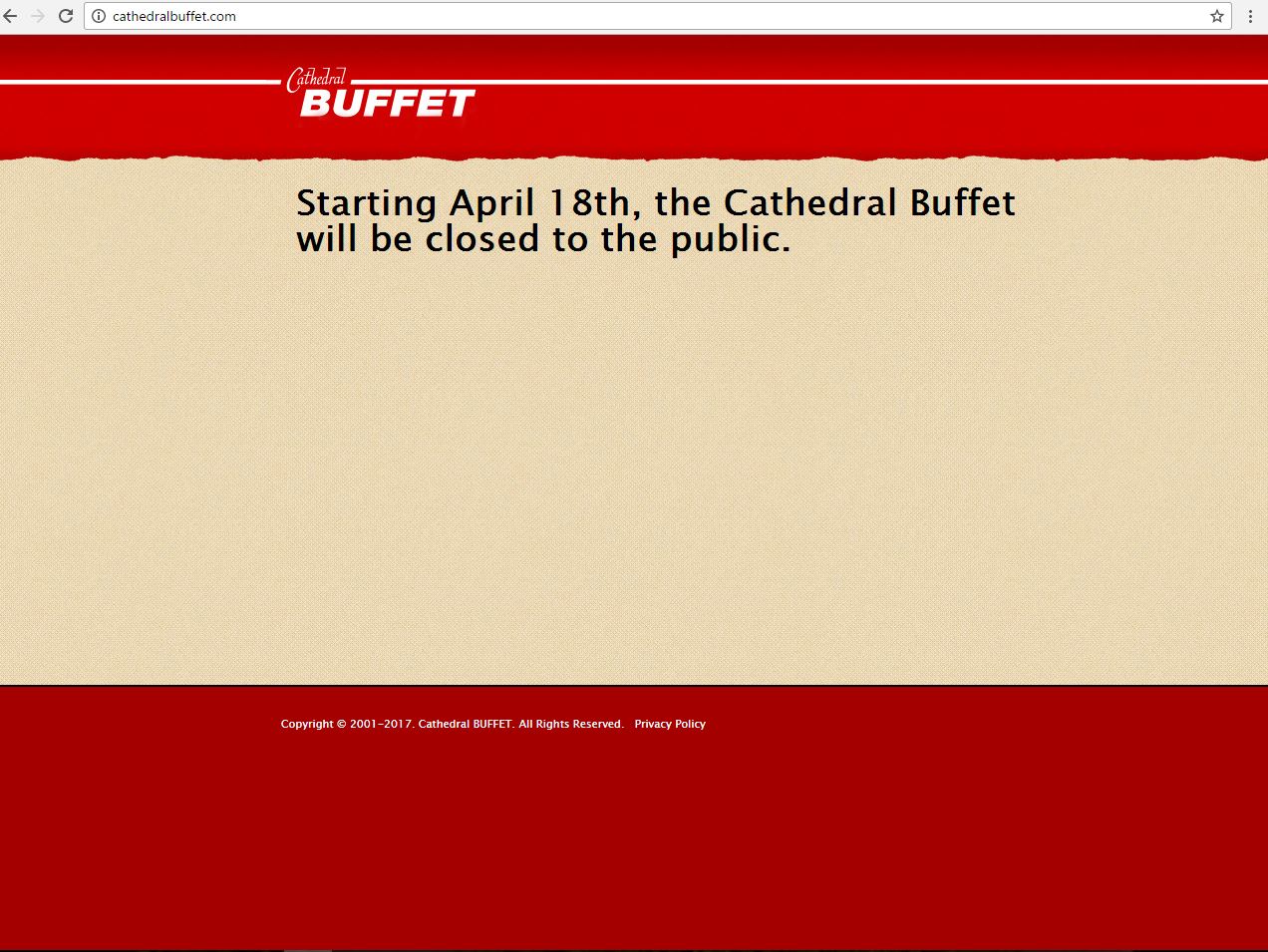 When reached by the Akron Beacon Journal, two people at the buffet and related ministry gave the same message: The restaurant always kept its prices low for families; it never made a profit; and the restaurant can't run without volunteers.
On March 29, Angley was ordered by a federal judge to pay more than $388,000 in back wages and damages to more than 200 unpaid workers at his buffet restaurant.
The U.S. Department of Labor alleged that Cathedral Buffet used unpaid volunteers, as workers.
Angley allegedly coaxed church members to volunteer at the buffet.
The Labor Department also says the operation violated minimum wage, overtime and child labor laws.