NORTON, Ohio — Tonight, a local high school is rallying for a classmate who collapsed 13 days ago during a homecoming dance.
Emma Pfouts, 16, attends Norton High School. Her family describes her as a petite cheerleader with a big personality.
"She's very outgoing, bubbly," stepfather Christopher Weigand said. "50 decibels higher than everybody else in a room."
Emma suffered from asthma and had a severe attack. Struggling to breathe, the air passages became so constricted it took ten minutes before oxygen could get to her body again.
"She had arrested twice, her heart had stopped, and they had to do CPR," Christopher Weigand said.
Emma likely has brain damage and is now in a medically-induced coma.
"We'll bring her home with us and take care of her," said Christina Weigand, Emma's mother.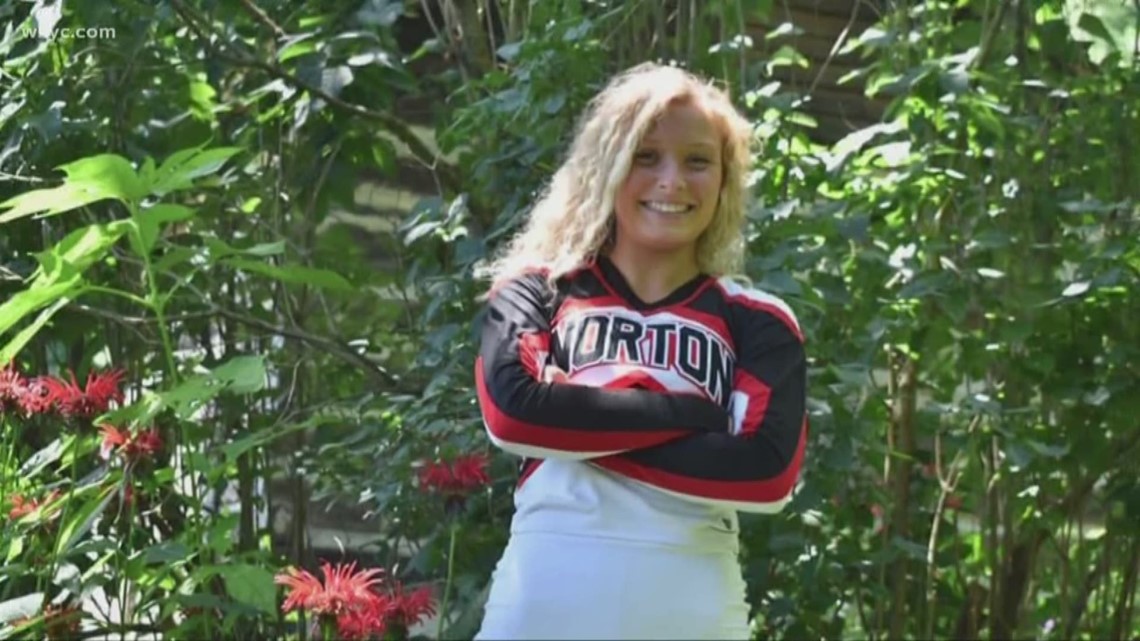 At her school, students and teachers are wearing t-shirts in teal, her favorite color. About 1,000 have been sold.
Friday night's home football game against Field was played in Emma's honor, with her family thanking the community before it began at 7 p.m. The Panthers won 35-14.
"Without their prayers and support I don't, I mean we really believe she would not be here with us today," said Christina Weigand.
If you would like to help the family, go to the GoFundMe page here.