STOW, Ohio — Two road crew members were critically injured after being hit by an allegedly intoxicated driver on State Route 59 in Stow.
The crash happened around 12:17 a.m. on Wednesday. According to the Stow Police Department, a 2014 silver Chevy Camaro traveling westbound on State Route 59 drove into a "coned-off work zone" and struck two workers painting roadway markings
Upon arriving at the scene, EMS officials provided first aid to the injured workers. A 22-year-old man and a 51-year-old man were transported to Akron City Hospitals with critical injuries. The victim's identities have not been released at this time.
According to witnesses, the Camaro driver and a passenger fled the scene on foot. Later Wednesday morning, the passenger from the vehicle was located and treated for minor injuries. She was released with no charges.
K-9 Officer Diesel helped locate 22-year-old Cartier Smith-Johnson, the alleged driver, hiding in the yard of a home in the 3500 block of Kent Road. Hours after the crash, authorities say Smith-Johnson's BAC was .086. The Copley resident was arrested and is being held at the Macedonia Jail.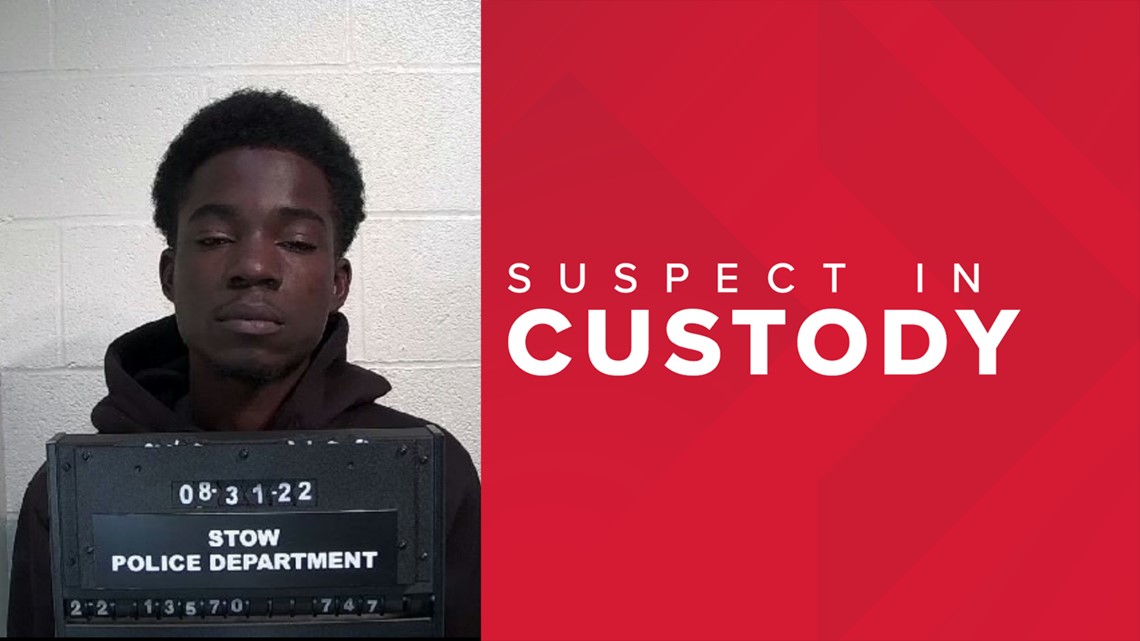 Smith-Johnson is being charged with the following:
OVI
Leaving the Scene of an Accident after Causing Injury
Prohibited BAC
Aggravated Vehicular Assault
Assured Clear Distance Ahead
Operation in Willful or Wanton Disregard of Safety
At this time, the Stow Police Department and the Summit Metro Crash Response Team are investigating the crash. Stay with 3News as we learn more details about this developing story.