TOLEDO, Ohio — The Toledo Police Department released information on the funeral and memorial service for Officer Brandon Stalker on Wednesday.
The funeral to honor Officer Stalker will be on Tuesday, January 26th at 10 a.m. at Savage Arena.
The funeral will be open to the Stalker family, friends and law enforcement only. TPD said it will encourage residents to line the route when it is finalized and announced.
For security and other purposes, TPD plans to release the route for Officer Stalker's procession on Monday. Residents can plan to line the route beginning at approximately noon on Tuesday. Residents should prepare for long traffic delays and the department thanks them in advance for their patience.
The funeral procession will end at Toledo Memorial Park, 6283 Monroe St., for private services.
Officer Stalker, 24, died after being struck in the head by a bullet while on perimeter duty during a standoff with the suspect on Monday. He leaves behind a fiancee and two children - a 7-year-old daughter and an infant son.
Officer Stalker's obituary was published Thursday and shared by TPD:
Brandon M. Stalker, age 24, of Toledo, passed away unexpectedly Monday, January 18, 2021 at Mercy St. Vincent Hospital. He was born on October 12, 1996 to David and Cosette (Lowe) Stalker in Toledo. Brandon was a 2015 graduate of Whitmer High School. He played baseball throughout high school and travel ball. Brandon went on after school to coach Whitmer baseball and was a mentor to many kids. He had a huge heart and was always helping others. Brandon entered the Toledo Police Academy on July 31, 2018 and graduated on March 2, 2019. He was a proud Toledo Police Officer until the end of his watch.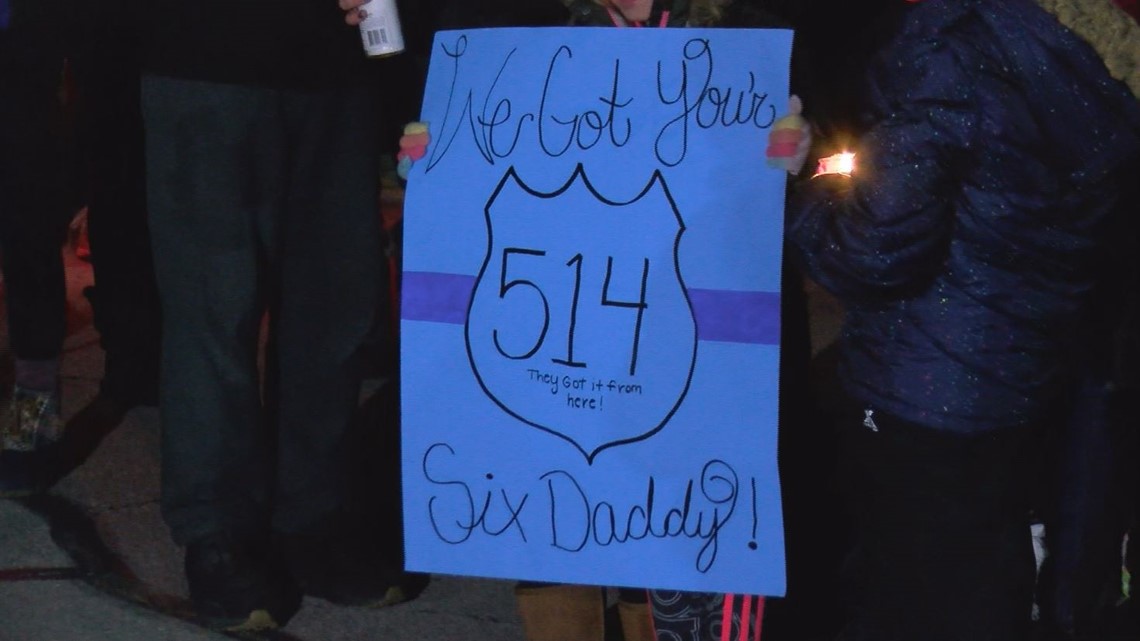 Brandon enjoyed roller skating, bowling and riding his motorcycle. He looked forward to family outings, especially camping and swimming. Brandon loved nothing more than spending time with his family, most importantly with his children and fiancé. His sense of humor, smile and caring nature will be deeply remembered and missed by all who knew and loved Brandon.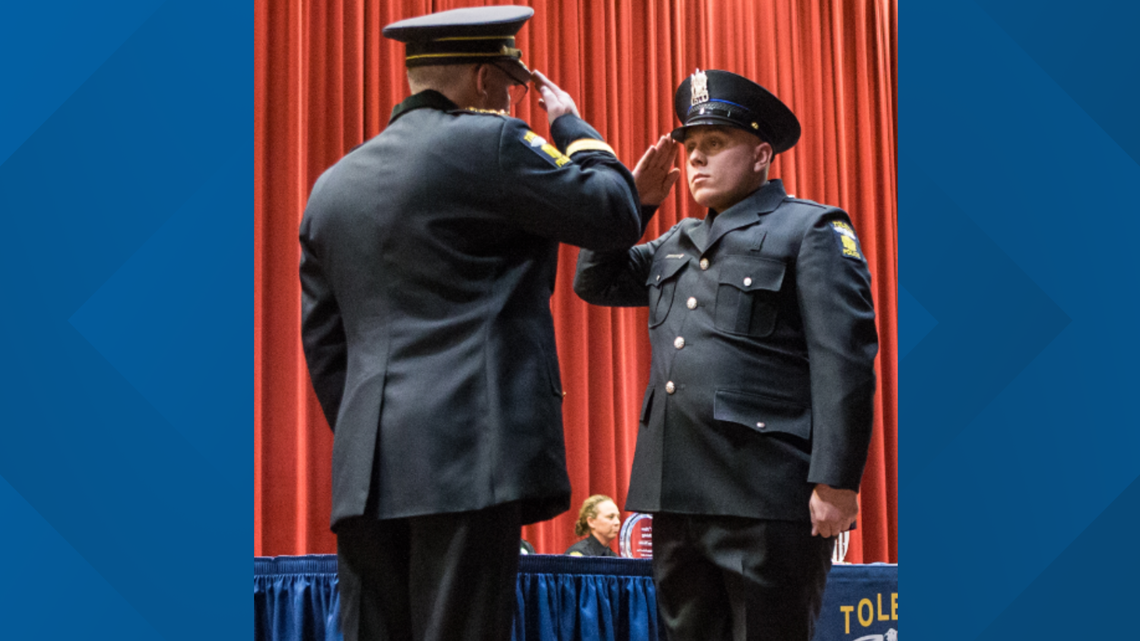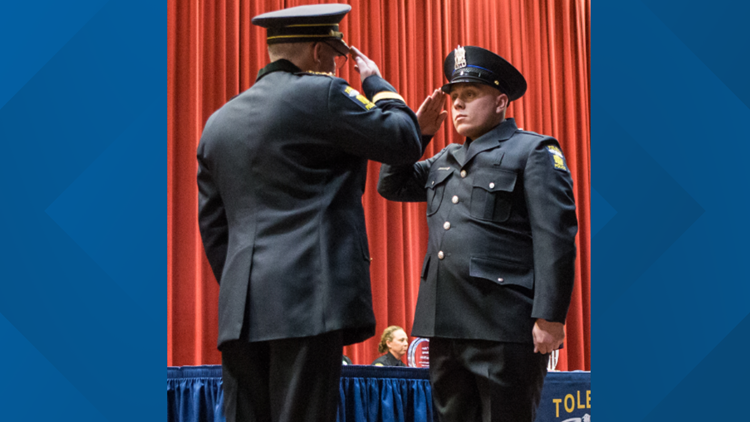 Left to cherish Brandon's memory are his fiancé, Ashley Ohmer; children, Kennah Miller-Stalker and Grayson Stalker; his canine companion, Zola; feline companion, Chester; parents, David and Cosette Stalker; sister, Crystal Morgan; special sisters, Madisyn and Macie Traczyk; brothers, Tyler Stalker and Billy Morgan; niece, Madyson; nephew, Mickael; Soon to be in-laws, Dave and Brandy Ohmer; Grandarents, William David (Joan) Lowe and Barbara Grover; and many aunts, uncles, cousin, other extended family members and dear friends. He was preceded in death by Donald and Anna Stalker.
The family would like to give a special thank you to all the staff at Mercy St. Vincent's Hospital trauma team, the Toledo Police and Washington Local Schools for all of their love, care, compassion and support given to Brandon and our family through this tragic time.
Those wishing to make memorial contributions in honor of Brandon are asked to consider the Brandon Stalker fund at Toledo Police Federal Credit Union.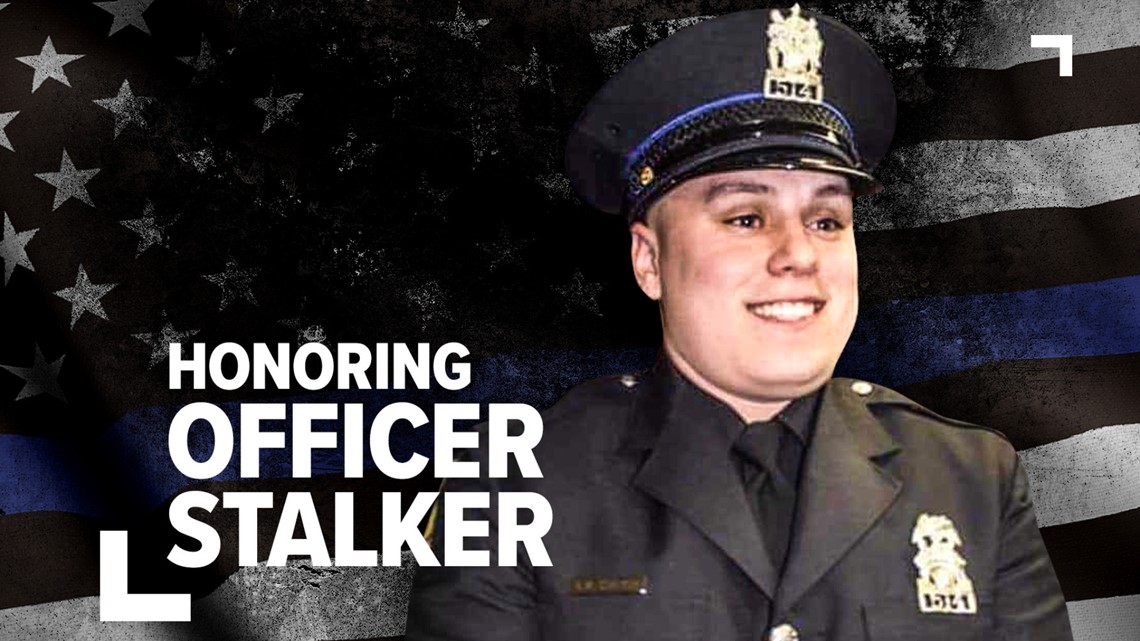 Services & Gatherings
Service: Private Service
Location: John F. Savage Arena, 2025 N. Douglas Rd., Toledo, Ohio 43606
Interment: Toledo Memorial Park, 6382 Monroe St., Sylvania
Newcomer - Northwest Chapel is assisting the family.