CLEVELAND — United Airlines and CMSD have announced a partnership to give students who are under-represented in the aviation industry an inside look at careers in the field.
The partnership will see United Airlines team up with Davis Aerospace & Maritime High School, providing flight training, internship, technical training and mentorships for students with the intent of using it as a model to create similar programs across the country.
"United's commitment to diversity, equity and inclusion extends beyond the boundaries of our airline and into the communities we proudly serve," said Phil Griffith, United's vice president of technical operations and supply chain. "This partnership with David A&M will enhance the student curriculum, enrich our current workforce in ways we can't even imagine and offer a pathway for the next generation of aircraft technicians and pilots."
Following the death of George Floyd in Minneapolis earlier this summer, Griffith was looking for paths to diversify United's workforce. Through a search on the Internet, he discovered Cleveland's aerospace and maritime school and was intent on creating opportunities for under-represented groups.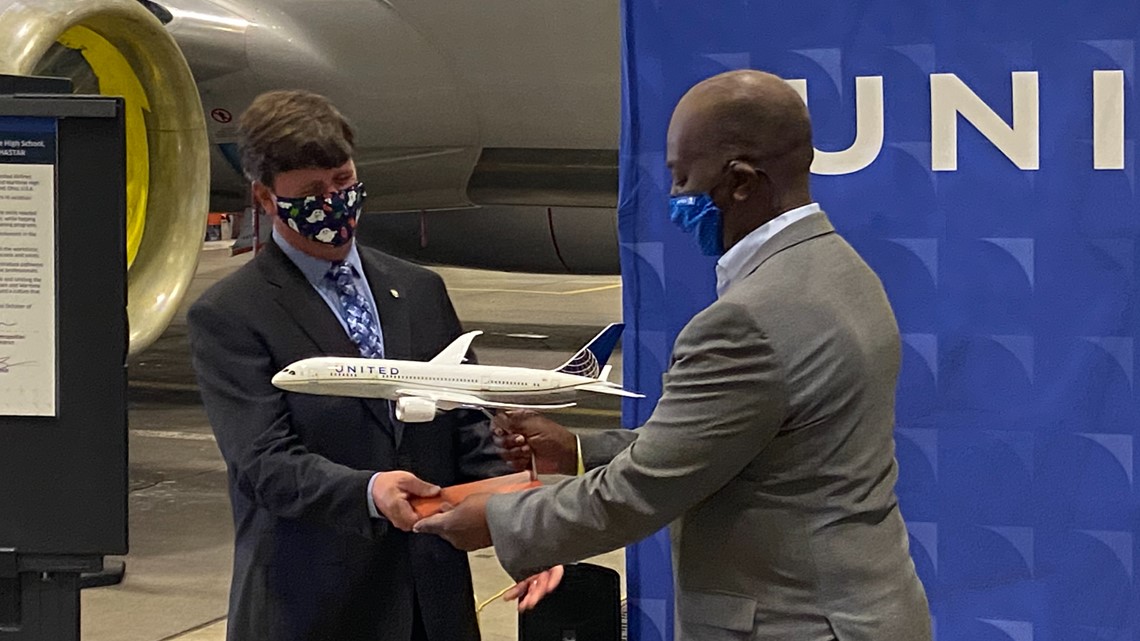 "It just all made sense," Griffith said. "We had a need, and Davis was prepared to help fill that need."
United will add to the school's offerings by funding flight training for more than 10 students per year, providing internships giving an in-depth look at aircraft maintenance, engineering and other paths in the aviation industry, field trips to the United hangar and more.
"The Cleveland Plan, our blueprint for education reform, calls for providing students with real-world experience that serves as a gateway to careers," CMSD CEO Eric Gordon stated in a press release. "This partnership is an outstanding example of how we can expose them to different fields and make them aware of options."