SHAKER HEIGHTS, Ohio — The Hathaway Brown school community is mourning the loss of two of their students Monday.
Sharon Baker, Director of the Hathaway Brown Middle School says its understandable why the students were all in tears.
"Particularly for children, they're not equipped. They've never had the experience of losing a young person in their lives, they don't have a language for it," says Baker.
So through hugs, tears, speeches, and even sending off two lanterns, parents and their kids consoled each other. Scout and Chasey's father, JJ Scaravilli says the entire family is hurting.
"They were beautiful people, they were beautiful souls. I'm going to miss them terribly. My children are gonna miss them, my wife is gonna miss them," says Scaravilli.
The Scaravilli family has a generational connection to the Hathaway Brown School. School leaders say the family is special and they didn't hesitate to honor the sisters.
"Providing them some support and the space to be together and to not have to say word but to know that everyone is feeling the same things they're feeling is really important for them to start to make sense of tragedy," says Baker.
Two lives lost, but two girls no one will forget.
"They're in everybody's hearts. They had a lot of support here tonight and that's the only reason I came, cause I needed that support from the community and I got it. I'm so appreciative for everybody who came out tonight," says Scaravilli.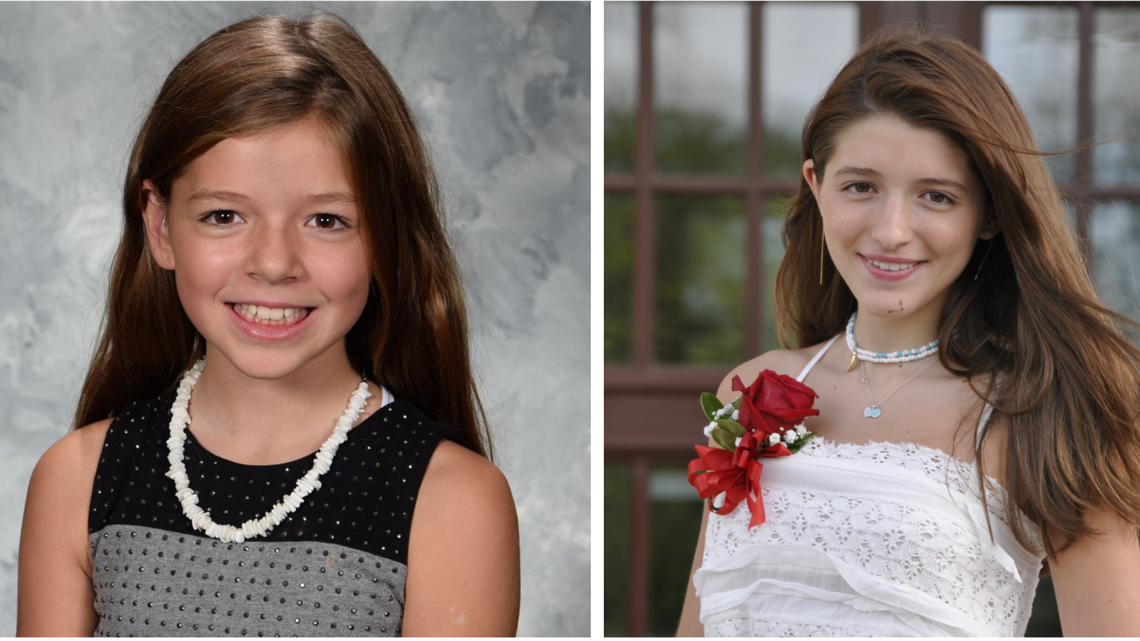 The strength of the Hathaway Brown community was on full display as they comfort each other during this tough time. School officials are working to provide grief counseling opportunities for their community.
Hathaway Browns is an all-girls independent day school located at 19600 North Park Boulevard
3News was there to capture the moment, you can watch the memorial in the player below.