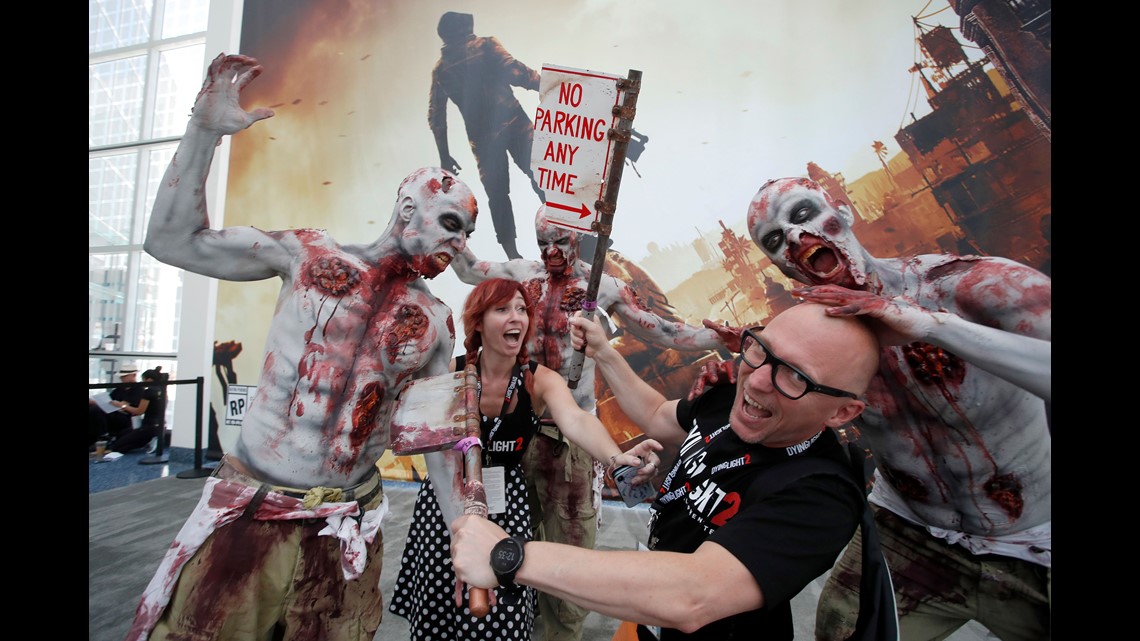 LOS ANGELES — So many games, so little time.
Such is the dilemma at E3 – short for the Electronic Entertainment Expo — the world's biggest video gaming convention held each June in Los Angeles, which drew close to 70,000 attendees.
There's a lot to see and play on the showroom floor, behind closed doors, and at parties — and only three days in which to do it. These are the upcoming action games that stood out during this year's show.
Note: Be sure to read the recommended age rating when these games become available.
The Last of Us 2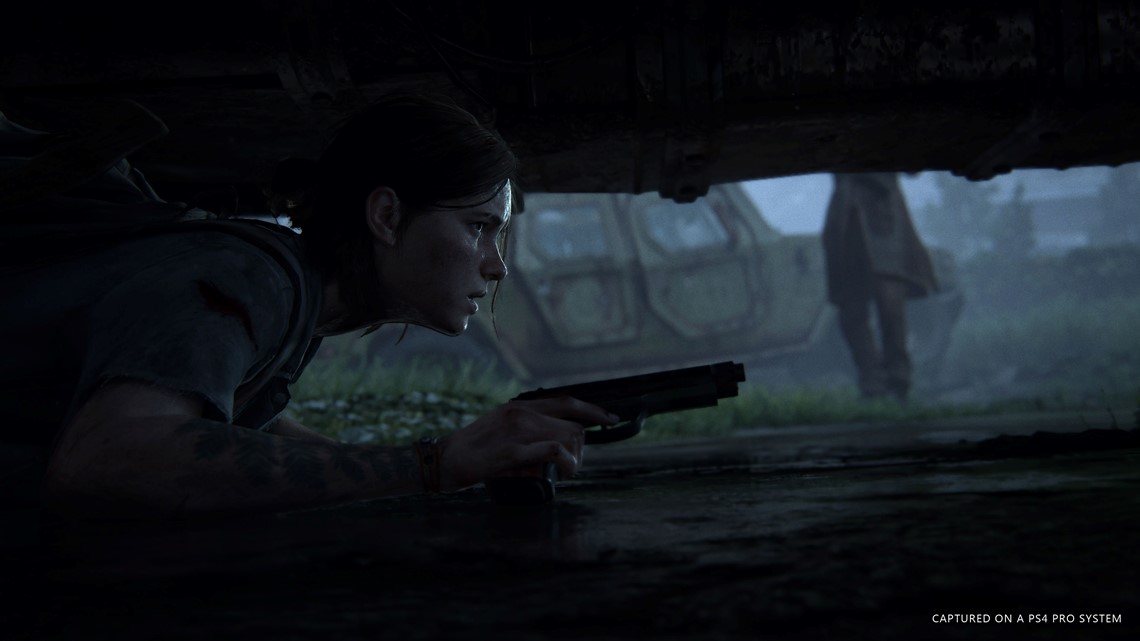 One of the most buzzed about games at E3, Naughty Dog's "The Last of Us 2," is a sequel to the hit 2013 game. From what we saw, the upcoming PlayStation 4 exclusive doesn't veer much from what made its predecessor so sought after — emotional storytelling, gripping action, and near photorealistic graphics – as it reintroduces us to a more mature Ellie, the main protagonist, in a post-apocalyptic United States.
The bulk of the demo showed off Ellie's fighting and stealth abilities. Along with a cinematic story campaign, the game will also support multiplayer matches.
When: Not likely until 2019 or later.
Cyberpunk 2077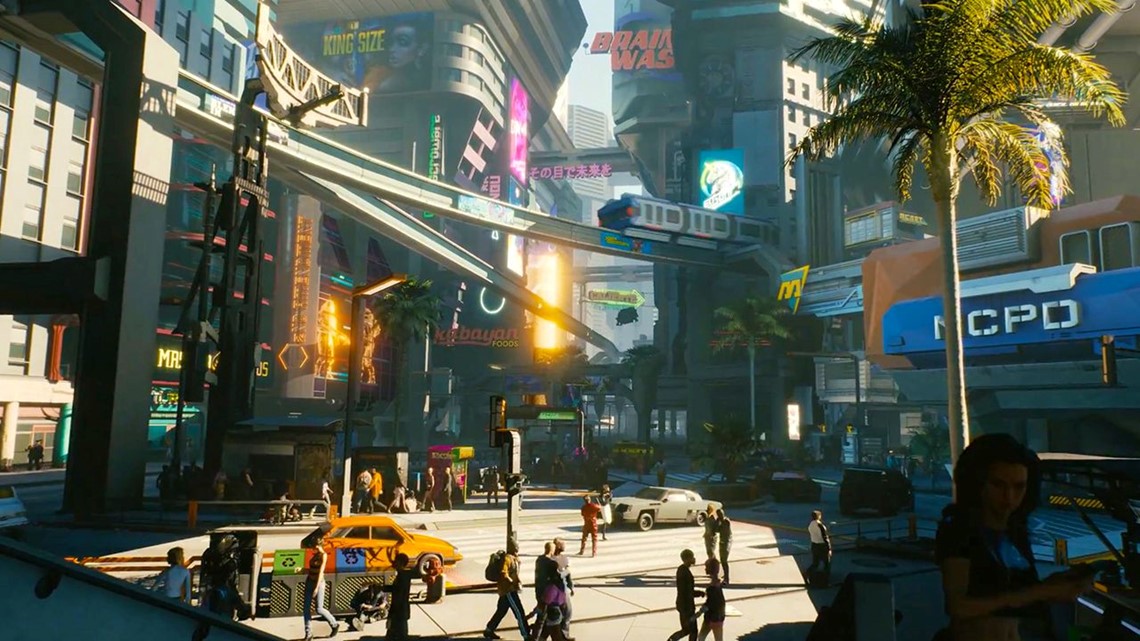 Played from an immersive first-person perspective, CD PROJEKT RED's "Cyberpunk 2077" is an ambitious, open-world sci-fi role-playing game heavily inspired by the classic pen & paper role-playing game, Cyberpunk 2020. The single-player adventure stars V, a hired gun in the ultra-violent Night City, but you get to choose V's gender, physical traits, character skills, and more – which could influence the direction of the game.
When: No launch date has been announced, but it will be available for PC, PlayStation 4, and Xbox One.
Speaking of Xbox, Microsoft at E3 announced 14 new games for its Xbox Game Pass, a subscription service that gives Xbox One S and Xbox One X gamers more than 100 games to play for $9.99 a month.
Fallout 76
Bethesda Softworks' latest game in the Fallout series once again paints a dystopian future caused by nuclear warfare – but consider it a prequel, of sorts, as "Fallout 76" focuses on the first batch of survivors of the Great War, after they emerge from Vault 76. Taking place a little more than 20 years after the bombs dropped, this online survival role-playing game is based in West Virginia, and features six distinct regions to explore, with a game that's about four times larger than the huge Fallout 4, says Bethesda.
When: Fingers crossed the multiplatform Fallout 76 will be out on November 14, as planned.
Kingdom Hearts III, Shadow of the Tomb Raider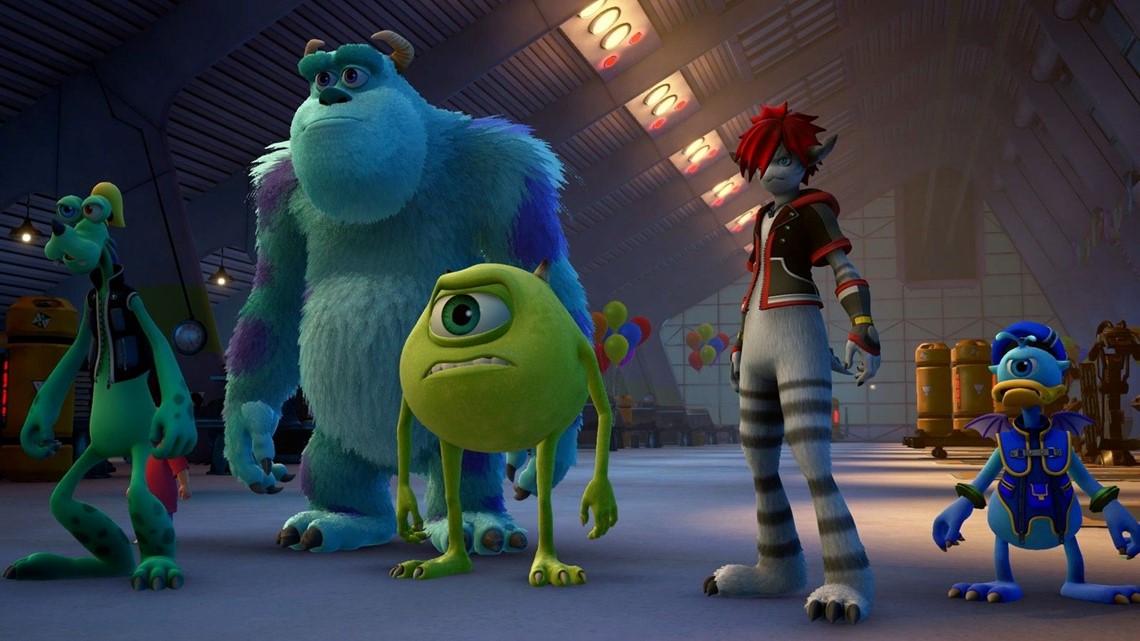 Due out sooner than most of the non-playable games, these titles impressed many E3 attendees.
"Kingdom Hearts III" — the highly anticipated action role-playing game from Square Enix and Disney – is really coming together. You play as the chosen "Keyblade" wielder, Sora, who joins forces with Donald Duck and Goofy on an epic adventure. Travel across memorable Disney and Pixar worlds based on beloved films, like Toy Story, Monsters, Inc., and Tangled. Fusing might with magic, you'll meet a wide cast of characters, perform missions, and unravel a mystery.
When: Due out in January for Xbox One and PlayStation 4.
Also from Square Enix is "Shadow of the Tomb Raider," the single-player adventure proved to be an atmospheric (and deliciously tense) game, if the 30-minute hands-on demo is any indication.
When: Due out September 14 for multiple platforms.
Spider-Man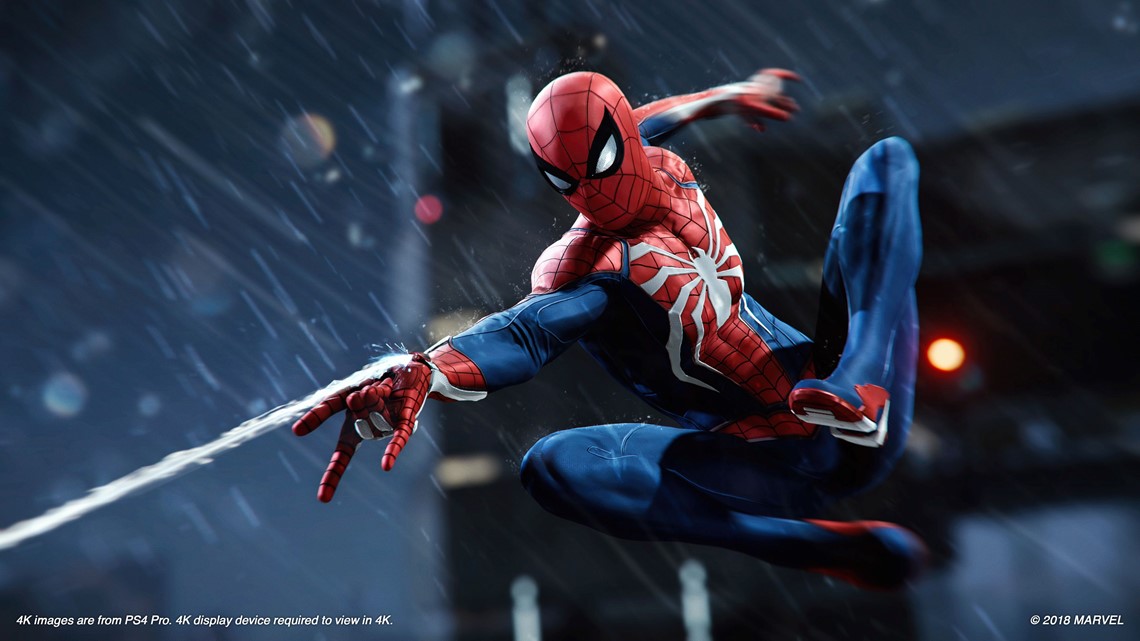 Marvel's "Spider-Man" is a high-flying single-player action game that lets you assume the role of everyone's favorite webbed wonder. And boy does it feel (and look) good to swing between New York City skyscrapers, use parkour to nimbly scale obstacles, and engage in stealth and combat sequences. Developer by Insomniac Games and published by Sony Computer Entertainment America, you can unlock dozens of suits — such as the Advanced Suit, the SpiderPunk Suit, and the Noir Suit — each with its own unique power and customizable modifications.
When: Swinging into stores on September 7 for PlayStation 4.
Super Smash Bros. Ultimate
One of the most beloved cartoon brawlers is back, and this time it'll be playable on the popular Nintendo Switch platform. In Nintendo's "Super Smash Bros. Ultimate," you can unlock and play as every character ever released in Super Smash Bros.' nearly 20-year history (66 fighters, to be exact), and then play on the Switch's screen (say, siblings playing in the backseat of a car), but then continue the action on a big-screen television while back at home by docking the Switch. New worlds to fight in include ones that give a nod to other Nintendo franchises, like Splatoon and The Legend of Zelda.
When: Supporting up to eight players, the game will be out December 7.
Anthem, Battlefield V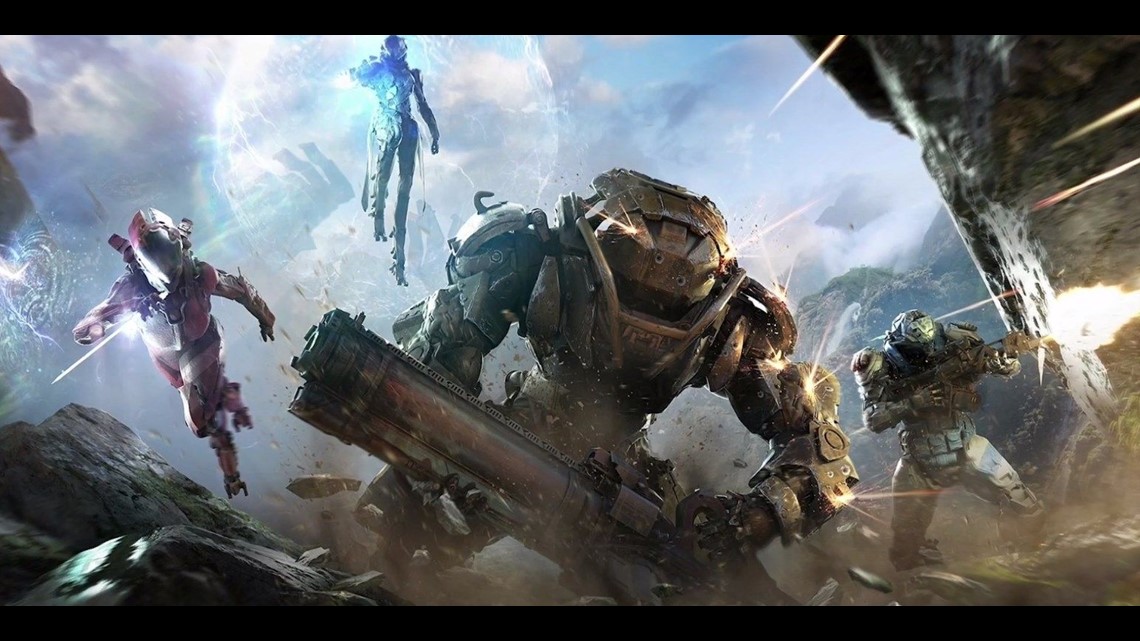 As one of the most anticipated games going into E3, BioWare's Anthem is an ambitious, gorgeous and cooperative action role-playing game for Xbox One, PC, and PlayStation 4. Players first customize a high-tech exo-suit (called Javelins) that lets you soar the skies with others, and team up to face a dangerous and ever-changing world through exploration and futuristic combat. A lengthy hands-on demo proved super fun with three others, especially as the large environment included underwater elements and giant caves.
When: Slated for a Feb. 22 release, publisher Electronic Arts (EA) says the game will be supported with new content and events that will roll out over time.
Also from EA, "Battlefield V" returns the best-selling franchise to World War 2, when it debuts on October 19 for Xbox One, PS4, and PC. I enjoyed the hands-on multiplayer demo at the Xbox booth.
Call of Duty: Black Ops 4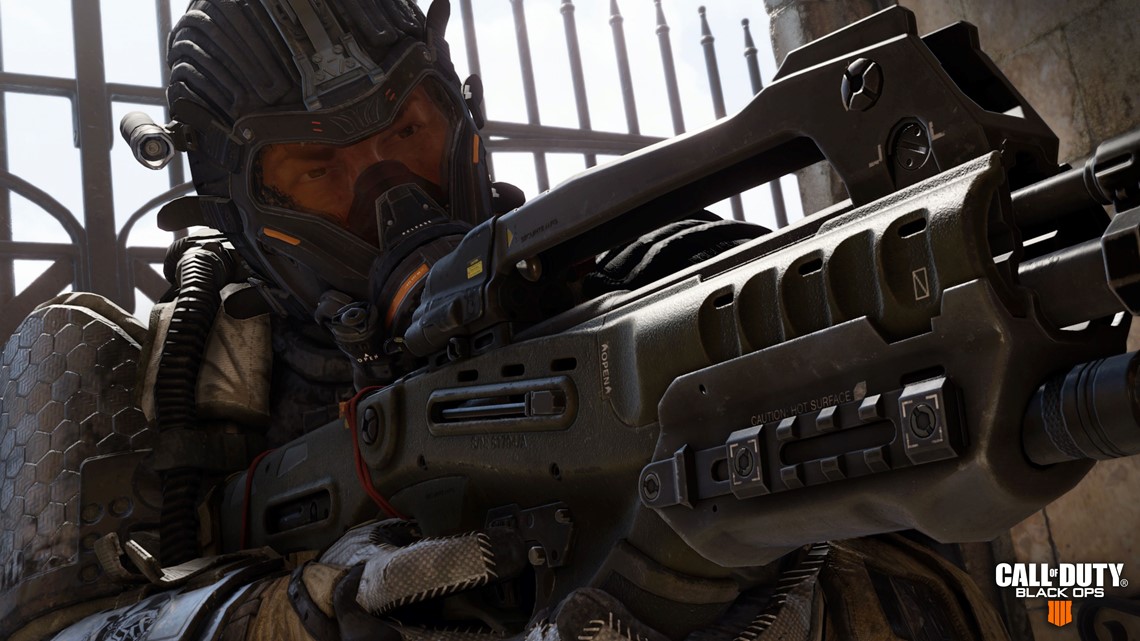 Activision's next Call of Duty game focuses heavily on the teamwork aspect of multiplayer mode – especially with its massive 'battle royale' mode called Blackout, which is perhaps a nod to wildly popular games like Fortnite and Playerunknown's Battlegrounds. To accommodate so many players — and to add land, sea and air vehicles — the Blackout map is said to be roughly 1,500 times larger than the classic Nuketown map.
When: Due out October 12 for multiple consoles and the PC.
Bonus: Assassin's Creed Odyssey
Upcoming players of Assassin's Creed Odyssey, on the other hand, will be transported to ancient Greece (about 431 B.C.E., in fact), to step into the shoes of a Spartan who is rejected by their family and must make the journey from outcast mercenary to legendary hero. With many more role-playing-game elements, this 11th installment in the series looks to add more depth to Ubisoft's best-selling franchise.
When: October 5 for multiple consoles and the PC.
E3 gaming expo 2018: Crazy fans and cool games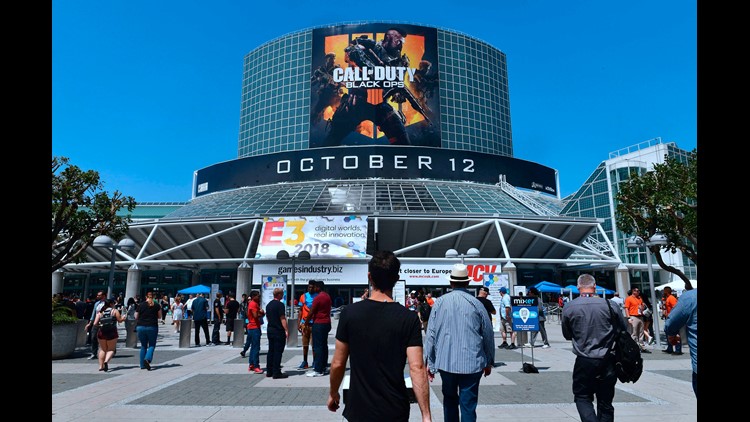 Follow Marc on Twitter: @marc_saltzman. E-mail him at tech@marcsaltzman.com