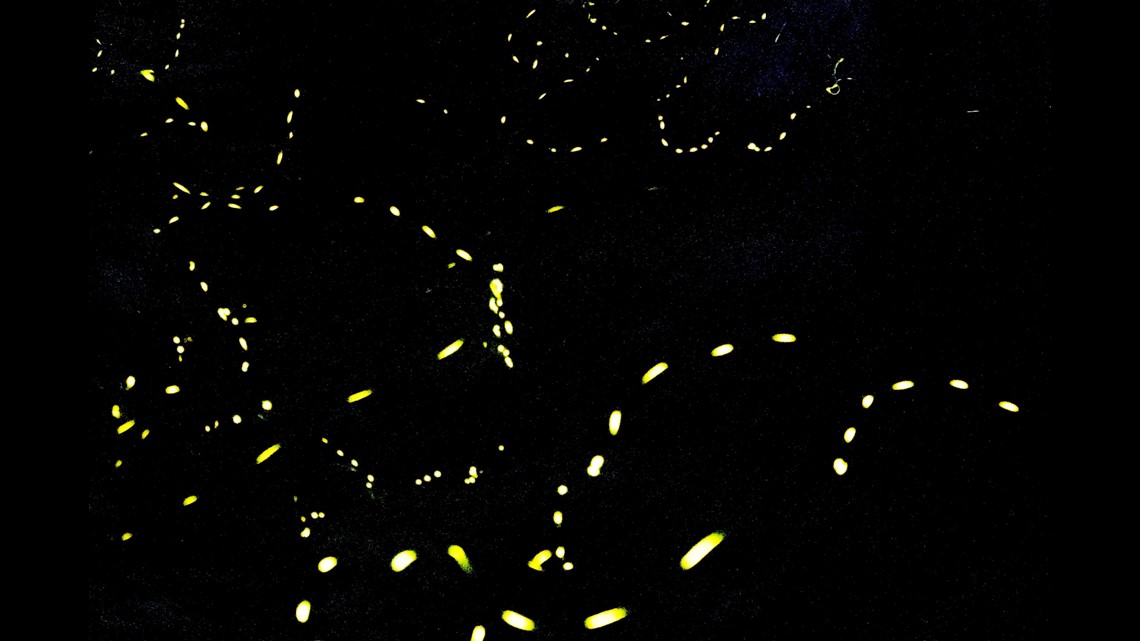 In the brush, a single small yellow light buzzes through the air. A few seconds later hundreds more of these tiny lights blink around you, all the way from the top of the tree canopy to the forest floor.
This synchronous pattern of light is the mating ritual of the photinus carolinus firefly, one of at least 19 species of lightning bugs that live in Great Smoky Mountains National Park on the border of Tennessee and North Carolina, according to the National Park Service.
This species of firefly, the only one in the park that can flash its lights simultaneously, is found only in the Appalachian regions of North America. And the opportunity to photograph them in their larger pockets in the park such as Elkmont Campgrounds, less than 10 miles southwest of Gatlinburg and about 30 miles southeast of Knoxville, Tennessee, is very rare.
People from across the globe come here to catch a glimpse of this bioluminescent natural wonder that lasts for about two weeks every year. The park service has an annual lottery in late April and early May to award passes for shuttle service to the viewing area during the anticipated peak period.
This year's peak activity is expected to end Thursday night.
Some call the light show magical; others call it enchanting. It is hypnotizing.
Observers seem to lose a sense of time and place as the forest lights up all around and then goes dark. These photos were taken using a Fujifilm X-Pro2 with a 35mm 1.2 lens, a Nikon D5 with a 70-200mm 2.8 lens and a Nikon D4S with a 35mm 1.8 lens.
Synchronous fireflies light up the Smokies