PIEDMONT, Ala. — A Norfolk Southern train derailed in Alabama on Thursday, but company and local officials said there was no threat to the public.
The Alabama accident came on the same day the company's CEO testified before Congress about the impact of a hazardous materials train derailment in Ohio.
The derailment in Calhoun County, Alabama involved about 37 train cars, though none were carrying hazardous materials, said Connor Spielmaker, a spokesman for Norfolk Southern. Two of the cars are considered "residue" cars because they previously contained hazardous materials but they were not compromised, he said.
"They did not breach. There is no hazardous material leak. There is no risk at all to the public," Spielmaker told reporters during a news conference.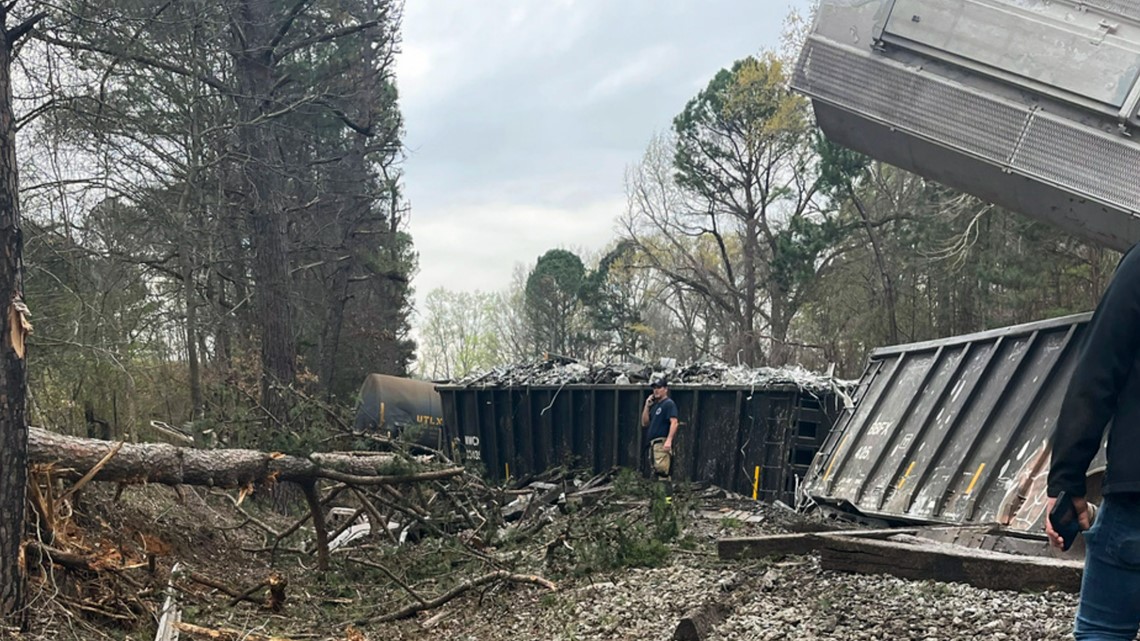 Photos posted by local news outlets showed train cars on their side or leaning off the tracks in the wooded rural area. Myles Chamblee, director of the Calhoun County Emergency Management Agency, said no injuries or road blockages were reported.
The cause of the accident is under investigation, Spielmaker said.
"Rail transportation remains the most safe way in this country to transport any type of material," he added.
Calhoun Sheriff Matthew Wade told al.com that no one was injured.
"Everybody is safe,'' the sheriff said. "They have already amassed a large crew of people, and they have cranes, and they are feverishly working."
The accident in Alabama came on the same morning that Norfolk Southern CEO Alan Shaw testified before Congress about last month's fiery, derailment in Ohio of a train carrying hazardous materials.