WILLOWICK, Ohio — Here at home, a familiar landmark in Downtown Cleveland, the Terminal Tower, is helping those on the ground in Ukraine.
"You know, during something like this it's a way for me to take my mind off things because it's been mentally extremely challenging," photographer Igor Oliyarnik says.
If a picture says a thousand words, then this one has much to articulate about unity between two nations, thousands of miles apart.
Professional photographer Igor Oliyarnik's heart is split between the two: His life built here in Northeast Ohio, and his friends, family and culture standing strong against the Russian invasion in Ukraine.
"There's no good way to describe how I felt just shock, disbelief, I mean there's absolutely no words I can find right now," Oliyarnik said.
He's not one to stand by, so now that picture worth a thousand words is raising thousands of dollars for refugee and military aid.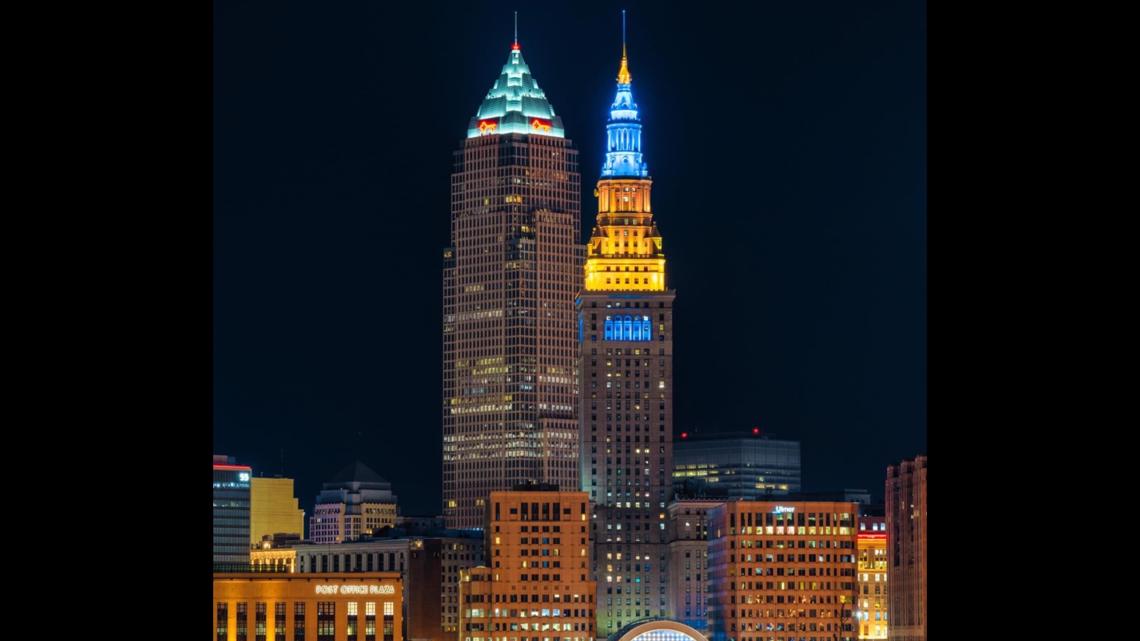 100% of the proceeds are going to the Cleveland Maidan Association, to be sent overseas.
All of it, as photos are being developed as quickly as possible from a small print shop in Willowick.
"Well, he kind of asked if we could do a big bulk order and kind of give him a price break to give back and we were totally on board," Capture On Co-Owner David Shockey said.
Igor spends his life making Cleveland look good through his lens. Now he's grateful to see all that good going back to his homeland.
"This is something people will look on 50 years from now and you know hopefully in some way they can make a connection to whatever's been going on in this present day," Oliyarnik said.
If you're interested in purchasing one of his prints, they can be found here.