We have seen and heard a lot about the Ukrainian refugees fleeing over the border to Poland, but several other countries in Eastern Europe are also seeing large numbers.
The United Nations High Commissioner for Refugees estimates 4.2 million people have fled Ukraine since the Russian invasion. Poland has seen about 2.5 million of them, and second behind them is Romania. The country with a population less than 20 million has already welcomed in nearly 650,000 Ukrainians.
"Those fleeing Ukraine are women, children, and the elderly," volunteer Teresa Gray said. "The fit men have stayed behind to fight."
Gray and Denny Tranel are members of Mobile Medics International, a group of medical professionals that heads to natural disaster zones and refugee crises to help treat injuries and illness. They've previously been in Greece, Puerto Rico, and Mozambique, and are now helping a group of rescue workers at a campus in Romania.
"This is a college campus filled with frightened traumatized women, confused children, and the elderly that have lost everything," Gray told 3News.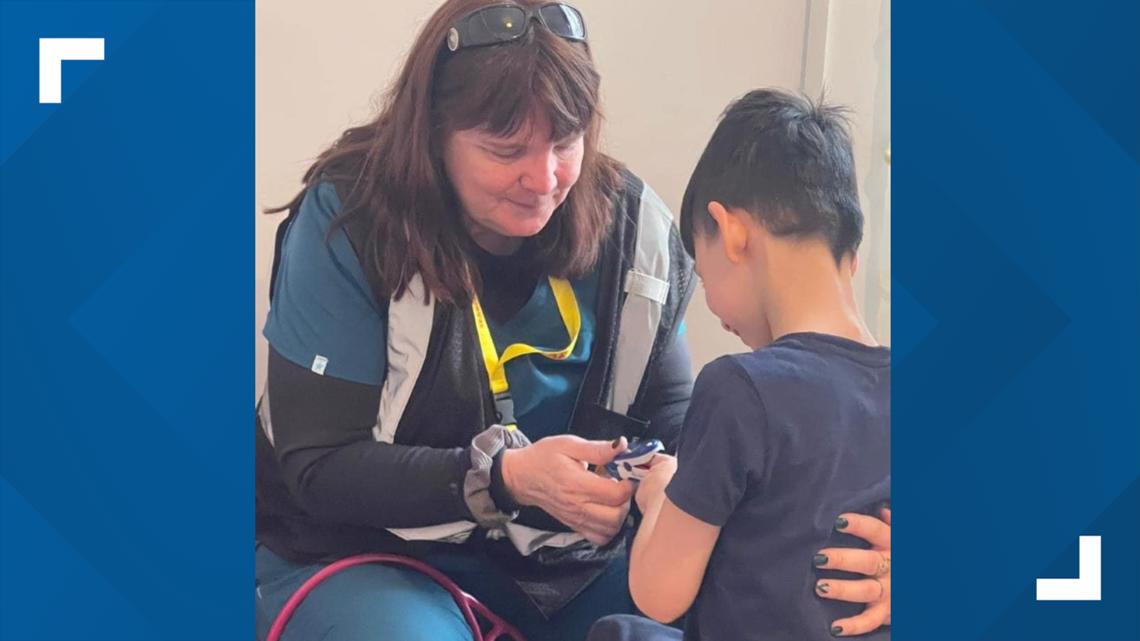 By the time they got there, rescue workers in Romania had a system set up. Trainees running the campus are as young as 14, and they're allowed to miss school to aid refugees as long as they keep up with tests.
Many of the refugees settling on the campus have been in Romania for upwards of a week. Gray says those who are grievously injured are immediately taken to hospitals from the border, and Tranel adds they are mainly seeing flu cases and minor illness within the campus as well as people who are running out of their regular prescriptions and need refills.
Gray, Tranel, and their team are here to support these crews that have been working 18-hour days since the first people came over the border.
"They're tired, so we've really helped them to get a break, slow down, and really support them and breathe," Tranel explained, "so that when we're gone, they can jump back in again."
Having seen other refugee crises, they want local Ukrainian Americans to know about the care they've seen.
"I've never seen this level of support," Gray said. "They are met at the border and they are taken to shelter and they're taken to safety. They're not expected to find their own way."
Ukrainians who make it to Romania's border are met by immigration, processed, and then are allowed to search for employment, enroll their kids in schools, and many other things regular Romanian citizens would do for a period of one year. Experts believe the conflict in Ukraine could last longer that that.