POUGHKEEPSIE, N.Y. — As the United States continues to grapple with the coronavirus pandemic, presidential politics have taken somewhat of a backseat. But the general election is still less than eight months away, and if recent statistics are any indication, Ohio will once again be a key battleground in the race for the White House.
According to a recent NBC News/Marist College Poll, former Vice President Joe Biden leads current President Donald Trump 49%-45% among registered Ohio voters. This falls outside the survey's 2.9% margin of error (1,710 people were randomly sampled), and shows the Democrats could be gaining momentum in a state former Secretary of State Hillary Clinton lost to Trump by eight points four years ago.
The poll itself was conducted between March 10 and March 13, prior to this past Tuesday's latest set of primaries that saw Biden win Arizona, Florida, and Illinois by comfortable margins over Vermont U.S. Sen. Bernie Sanders. The Ohio Primary was also supposed to take place that day, but was abruptly halted due to fears of coronavirus contamination, and final voting is now not expected to take place until early June.
When polled by NBC/Marist about the Ohio primary, state Democrats chose Biden 58%-35% over Sanders (468 asked randomly), while Sanders and Trump were shown to be in a virtual tie (48%-46%, respectively) among all registered voters. The Sanders campaign says he is taking time to "assess his campaign" as the tide continues to turn in Biden's favor, but the senator officially remains in the race and is currently "focused on the government response to the coronavirus outbreak and ensuring that we take care of working people and the most vulnerable."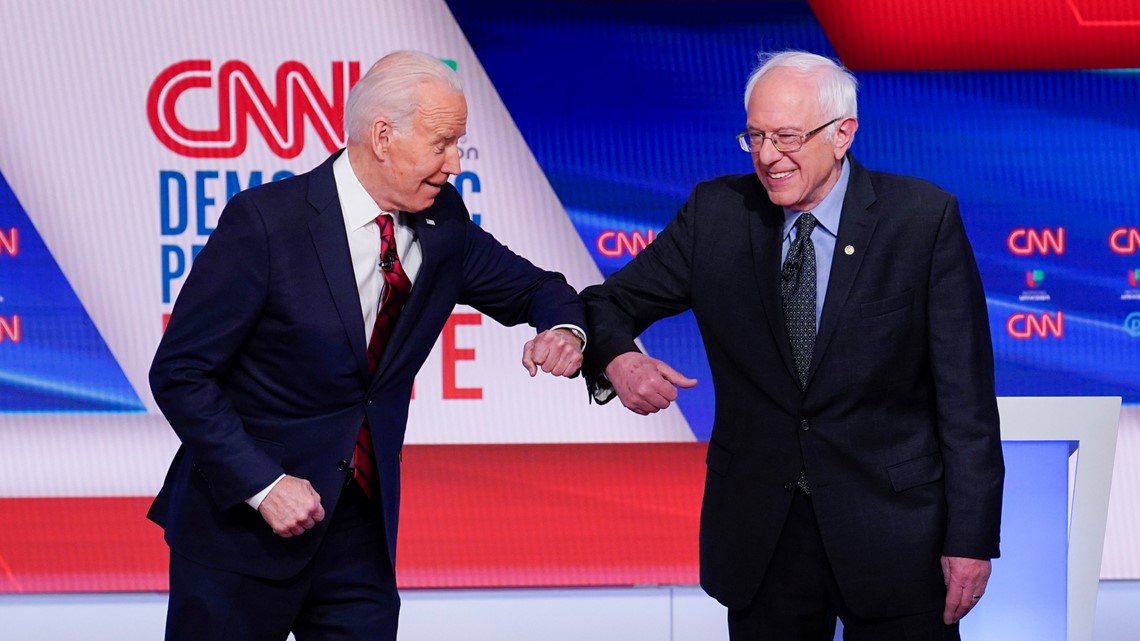 In regards to President Trump specifically, Ohioans are split, with 46% approving of his job performance compared to 47% who disapprove. The president has a meager 33% approval rating from Cleveland area residents, but on the flip side 53% of Ohio men gave him good marks. 52% of American males voted for Trump in 2016.
The poll did not ask voters their feelings about the coronavirus or the government's handling of it. Critics have called out the Trump administration for an apparently lack of virus testing across the country, while others have given the president credit for early actions such as restricting travel to and from China.
You can view the full results of the poll below: