Lorain County's second-largest city is about to have a new mayor.
Incumbent two-term Democrat Holly C. Brinda lost Tuesday to independent Frank Whitfield. With 100% of precincts reporting, Whitfield was shown to have 47.6% of the vote, compared to just 40.6% for Brinda.
With the campaign slogan of "WElyria," Whitfield rose from relative unknown status to score what is considered a bit of an upset. The 32-year-old former President and CEO of the Lorain County Urban League's top issues included the economy, youth and senior services, police and community relations and overall unity and inclusion.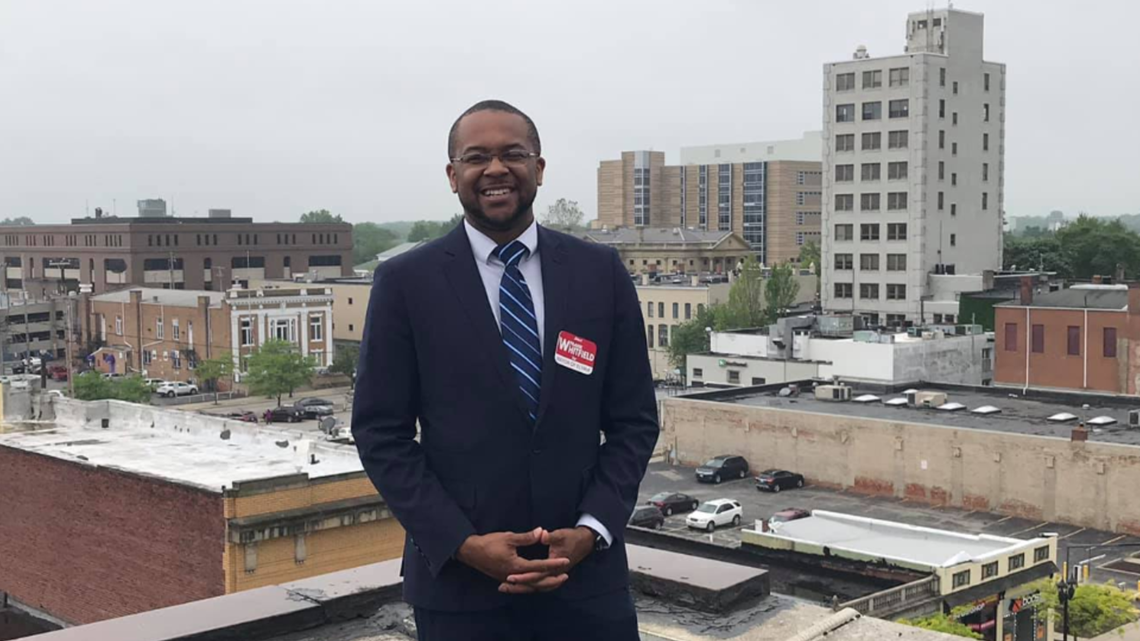 Besides Whitfield and Brinda, former Mayor William M. Grace was also running to regain his position in City Hall. However, he mustered just 11.8% of the vote.
There were other important mayoral races in Lorain County as well:
In North Ridgeville, Republican Kevin Corcoran ousted Democrat Paul Wolanski 57.8%-42.2%. Corcoran will replace Mayor David Gillock, who did not run for re-election after serving 16 terms.
In Avon Lake, incumbent Gregory J. Zilka outlasted Karl C. Zuber 54.4%-45.6%. It will be the third term for the 72-year-old.
And in Lorain, Democrat Jack W. Bradley beat out Republican Jessie M. Tower 59.2%-37.3%. Bradley will step in after former Mayor Chase Ritenauer resigned to take a job in Illinois.
Other notable mayoral races across Northeast Ohio:
Lakewood: Meghan F. George edged Sam O'Leary 50.7%-49.3% to replace the outgoing Michael P. Summers.
Euclid: Mayor Kirsten Holzheimer Gail appears headed for a landslide re-election with 81% of precincts reporting.
Massillon: Democratic incumbent Kathy Catazaro-Perry held off Republican James Haavisto 62%-38%.
In addition, you can re-watch 3News' election recap with Stephanie Haney, Dave DeNatale, and Tom Beres below: