CLEVELAND — EDITOR'S NOTE: The video in the player above originally aired when Moreno announced his campaign for Senate
One of the most prominent figures of the former Trump administration has waded into Ohio's upcoming U.S. Senate race.
Kellyanne Conway will serve as a senior advisor to Republican Bernie Moreno's Senate campaign, officials announced Thursday. She is just the latest former Trump White House official to back the Cleveland businessman, so far the only major candidate without prior political experience.
"Bernie's not a politician. He is a conservative, a political outsider, and a successful businessman just like President Donald J. Trump," Conway said in a statement. "He has lived the American Dream and wishes to protect it for future generations. Ohioans need a fighter like Bernie Moreno to speak up and stand up for them in Washington."
Conway became the first woman to manage a victorious presidential campaign in 2016 when she helped Trump beat former Secretary of State Hillary Clinton. She parlayed that into a job as Senior Counselor to the President, where she became one of the president's closest advisors but also drew criticism for multiple public gaffes (such as referring to the administration's falsehoods as "alternative facts") as well as several alleged ethics violations.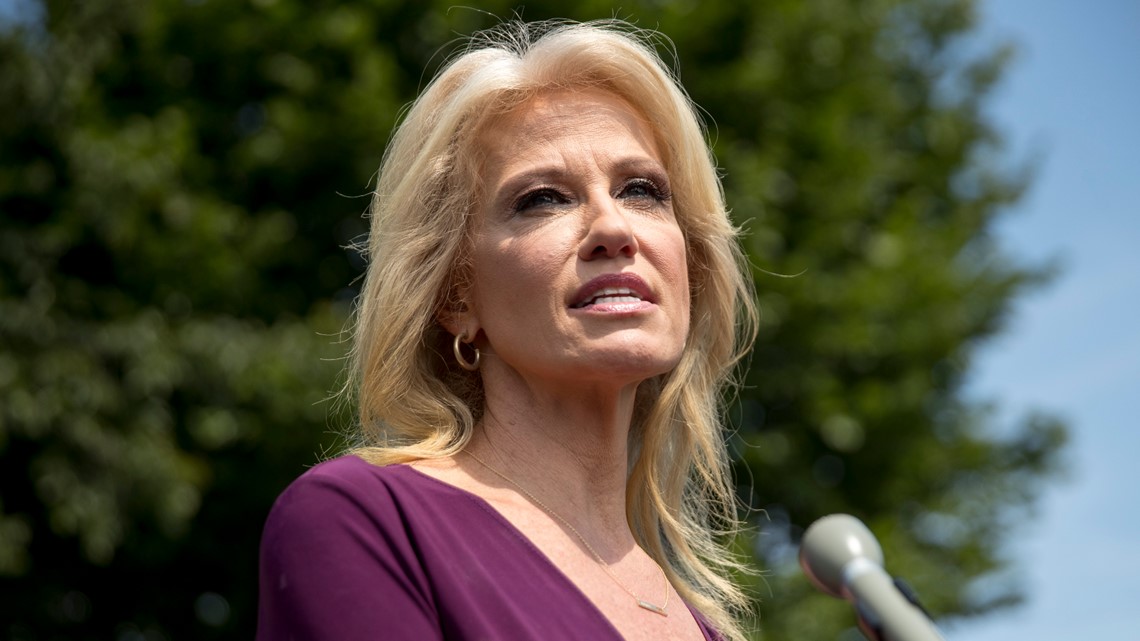 Following reported spats with her daughter and husband (both prominent Trump critics), Conway resigned her White House position last August in order to spend more time with her family. She continued to support Trump and has defended his legacy even after his refusal to accept his loss to his eventual successor, President Joe Biden.
"President Donald J. Trump fought for the American people and delivered tremendous victories for us on taxes, judges, rebuilding the military, and taking on the cancel culture" Bernie Moreno said. "That's the kind of team we're building. I'm thrilled that Kellyanne is joining us in our own fight to defend the gains President Trump has made and to stop the Socialist agenda."
The race for the Republican nomination in Ohio's 2022 Senate election has become a battle to see who can get closest to Trump. Moreno was a prominent donor to the former president and his daughter worked for Trump's reelection campaign, while former Ohio GOP Chair Jane Timken has the endorsements of former White House officials Steve Bannon and Peter Navarro and is reportedly the early favorite of Trump himself.
Other former Trump aides backing Moreno include former Acting Director of National Intelligence Ric Grenell and former U.S. Ambassador to France and Monaco Jamie McCourt. Jamestown Associates is also serving as the campaign's TV vendor after previously doing do for Trump.
Watch 3News' Mark Naymik's full interview with Moreno in the player below, conducted just after he announced his run for Senate: