The SFC Heath Robinson Act was introduced by Rep. Tim Ryan (D-OH) as part of the Honoring our PACT Act. The bill, which would dramatically boost health care services and disability benefits for veterans exposed to toxic burn pits in Iraq and Afghanistan, passed by a vote of 256-174 with 34 Republicans joining all House Democrats in voting for it.
Burn pits are football field sized areas in war zones where the military burned war waste.
"It's in Heath's name that we're going to make sure our veterans who've been exposed to toxic burn pits get the attention and help they deserve," Ryan wrote on Twitter after the passage of the bill. I want to especially thank Heath's family—including his wife, Danielle Robinson, honored by @POTUS during the State of the Union, and mother-in-law @SusanZeier. Your resiliency, hard work and advocacy got us here today. This could not have happened without you. Thank you."
Heath Robinson died in 2020 from a rare form of lung cancer. He had served in Kosovo and Iraq in the early 2000s, and came home in 2007. After experiencing symptoms including bloody noses, voice loss, and sores, Heath was diagnosed with non-small cell lung cancer in 2017.
President Biden brought up Heath's story and the ongoing problem of burn pits during Tuesday's State of the Union Address. Biden has voiced suspicion that his son's death from brain cancer was linked to burn pits that were in use while Maj. Beau Biden served in Iraq.
"Our troops in Iraq and Afghanistan faced many dangers," President Biden said. "One being stationed at bases and breathing in toxic smoke from burn pits. Cancer from prolonged exposure to burn pits ravaged Heath's lungs and body. Danielle says Heath was a fighter to the very end."
Danielle Robinson was given a standing ovation by the gathering in the House chamber.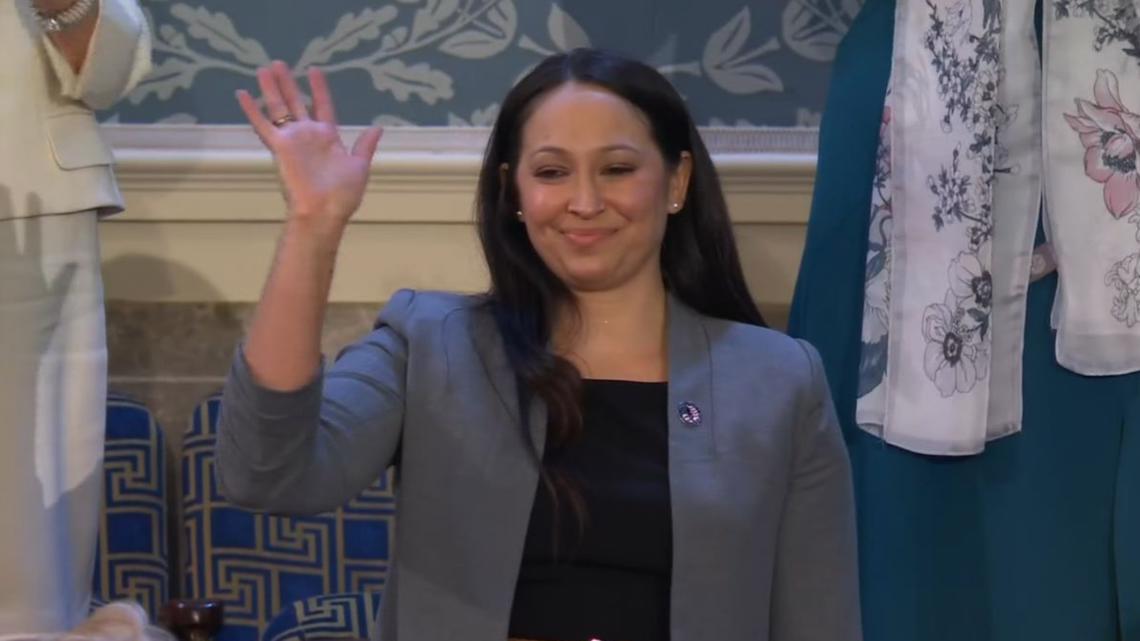 The bill now heads to the Senate, where it is supported by both Sen. Sherrod Brown (D-OH) and Sen. Rob Portman (R-OH).
If it becomes law, "Honoring our PACT Act of 2021" would secure benefits and primary care for any soldier who served in any of the countries where burn pits were maintained, and who contracted one or more of the qualifying illnesses. It would cover veterans dating back to 1991 and Operation Desert Storm, through America's most recent post-9/11 conflicts.
The most significant portion of the bill would require the Veterans Affairs Department recognize that all troops who served in Iraq and Afghanistan were exposed to poisonous emissions from burn pits and other airborne hazards during deployments.
To date, over 240,000 veterans have signed up for the VA's burn pit registry but 70% of burn pit claims have been denied. The legislation establishes a list of 23 cancers and respiratory illnesses presumed to be linked to toxic smoke.
The Associated Press contributed to this story.