WASHINGTON — It is a historic day for the United States of America as we inaugurate a new president and vice president.
Joe Biden will take the oath of office to become the 46th president of our nation, while Kamala Harris becomes America's first female vice president, the highest-ranking female elected official in U.S. history, and the first African American and first Asian American vice president.
Inauguration Day is more than just the ceremony at the Capitol. There will also be the traditional parade escort to the White House, plus festivities throughout the day and evening, despite the ongoing pandemic. Follow our time-stamped blog for complete coverage throughout the day.
2:23 p.m. President Biden and Vice President Harris arrive at Arlington National Cemetery to participate in a wreath-laying at the Tomb of the Unknown Soldier along with former presidents Obama, Bush, and Clinton.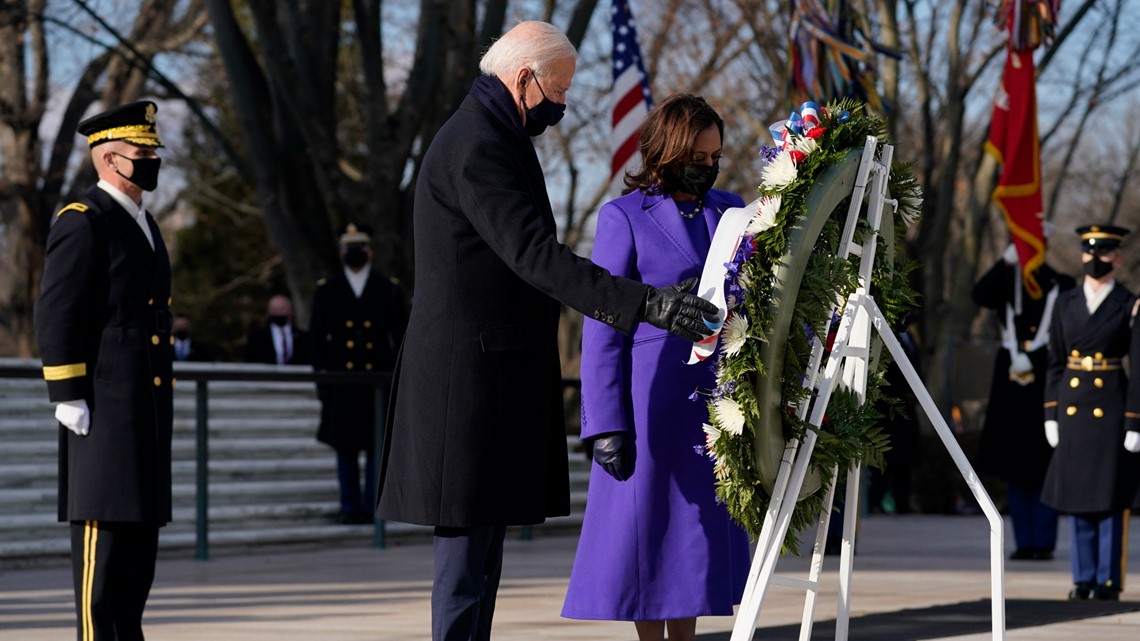 1:45 p.m. We have a photo gallery of the Inauguration Day ceremony at the U.S. Capitol.
PHOTOS: Inauguration of Joe Biden, Kamala Harris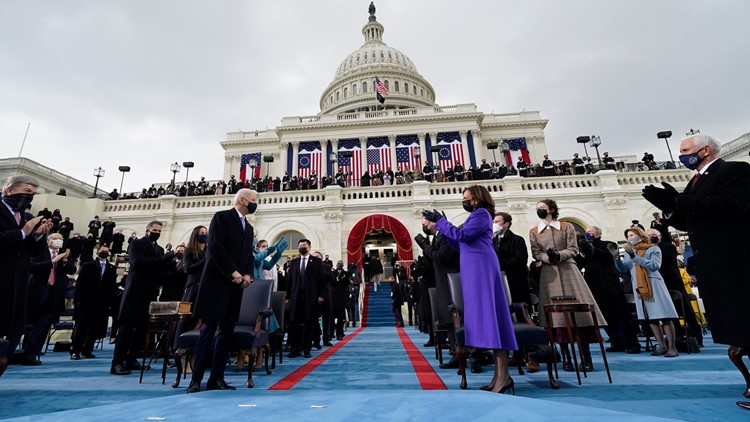 1:18 p.m. Several of Ohio's lawmakers have reacted to the Inauguration of President Biden and Vice President Harris.
"Today, the American experiment endures," said Rep. Marcy Kaptur. "Nothing speaks to the health of democracy as clearly as the inauguration of a new President. The inauguration of President Joe Biden as our 46th President and Vice President Kamala Harris, the first woman and person of color in history to be elected to the office, is cause for so much hope.
12:40 p.m. President Biden has made his first tweet using the @POTUS account.
12:20 p.m. Inaugural poet Amanda Gorman summoned images dire and triumphant Wednesday as she called out to the world "even as we grieved, we grew."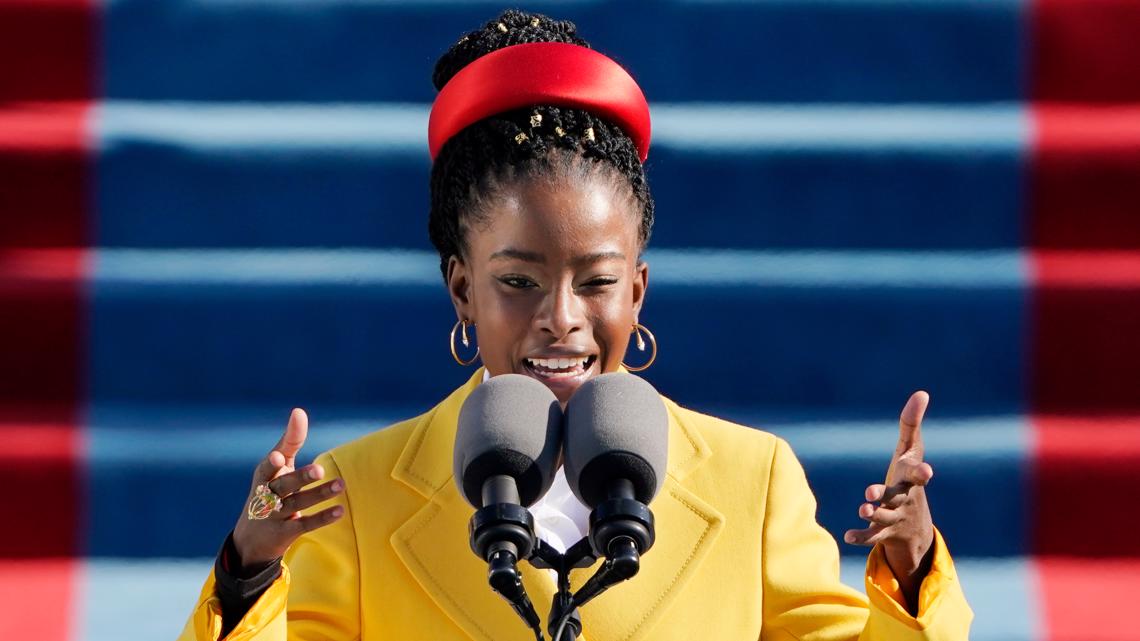 In language referencing Biblical scripture and at times echoing the oratory of John F. Kennedy and the Rev. Martin Luther King Jr., the 22-year-old Gorman read with urgency and assertion as she began by asking "Where can we find light/In this never-ending shade?" and used her own poetry and life story as an answer. The poem's very title, "The Hill We Climb," suggested both labor and transcendence.
It was an extraordinary task for Gorman, the youngest by far of the poets who have read at presidential inaugurations since Kennedy invited Robert Frost in 1961, with other predecessors including Maya Angelou and Elizabeth Alexander.
12:16 p.m. President Biden has finished his inaugural address. Garth Brooks has taken the microphone to perform Amazing Grace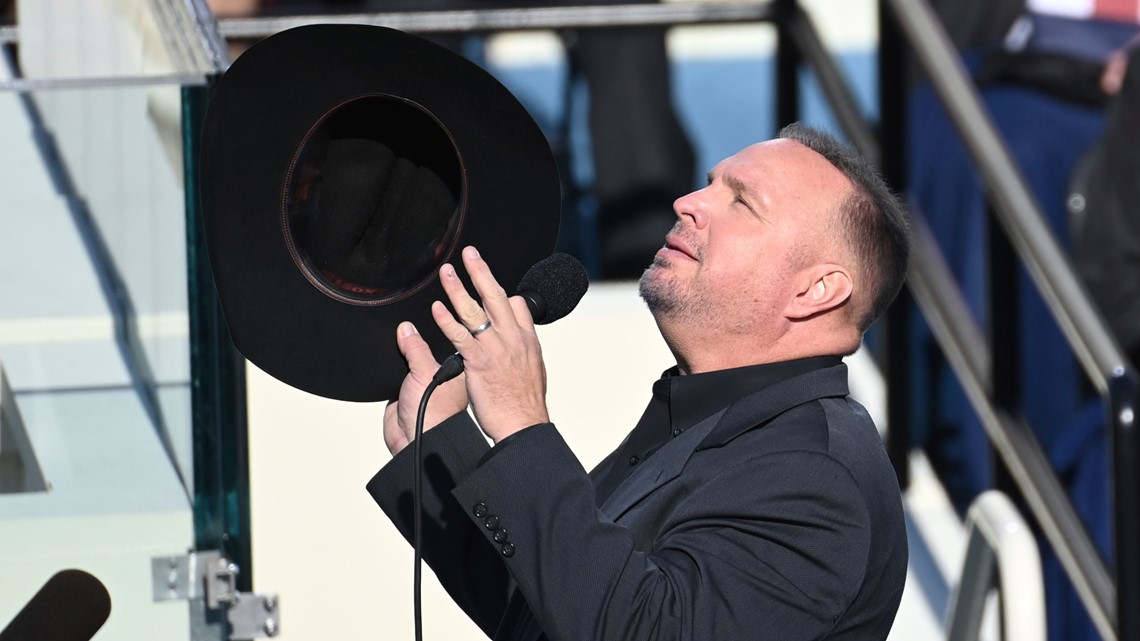 11:52 a.m. President Biden begins his Inaugural address.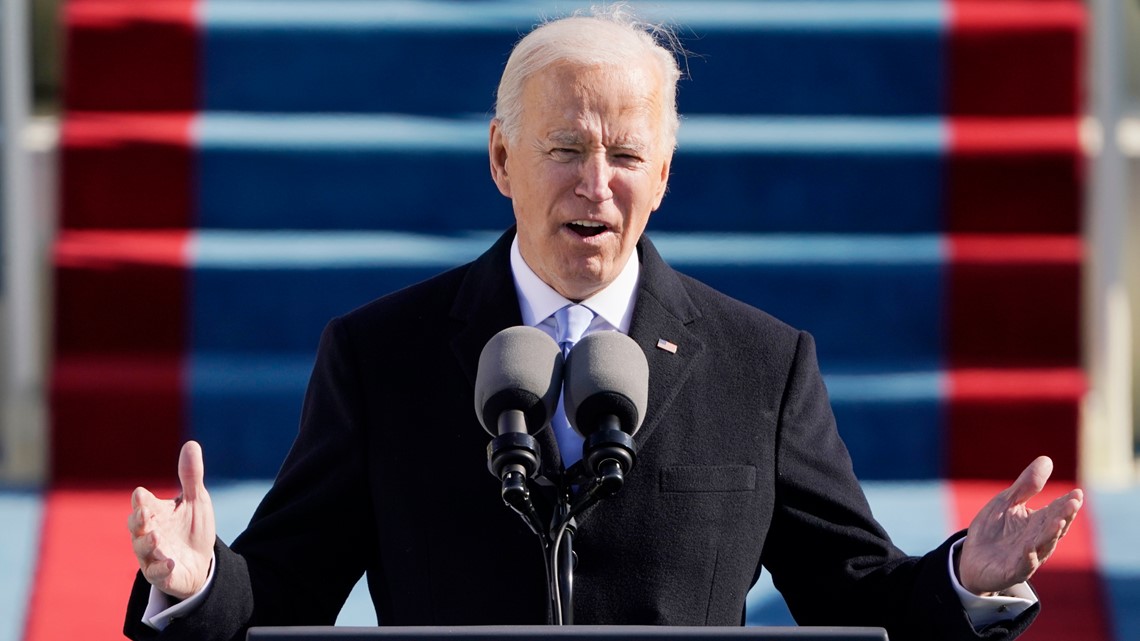 "The will of the people has been heard, and the will of the people has been heeded. We've learned again that democracy is precious and democracy is fragile. At this hour, my friends, democracy has prevailed," Biden said. "This is America's day. This is democracy's day. A day in history and hope, of renewal and resolve."
11:48 a.m. Supreme Court Chief Justice John Roberts administers the oath of office to Joseph R. Biden, making him the 46th president of the United States of America.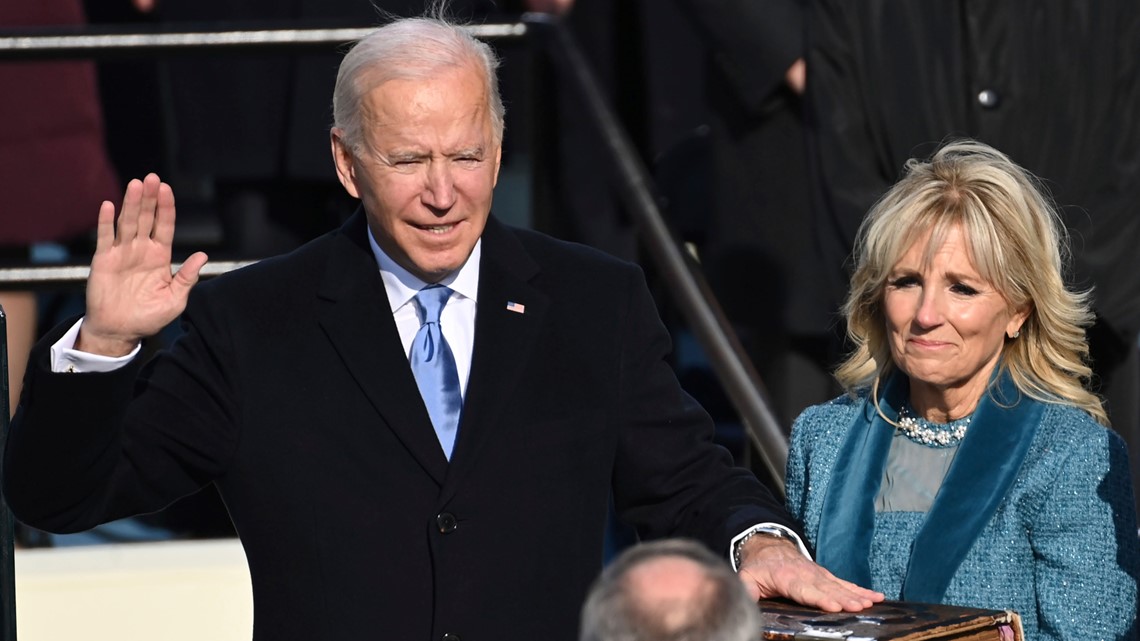 11:42 a.m. Kamala Harris has taken the oath of office from Supreme Court Justice Sonia Sotomayor and is now Vice President of the United States.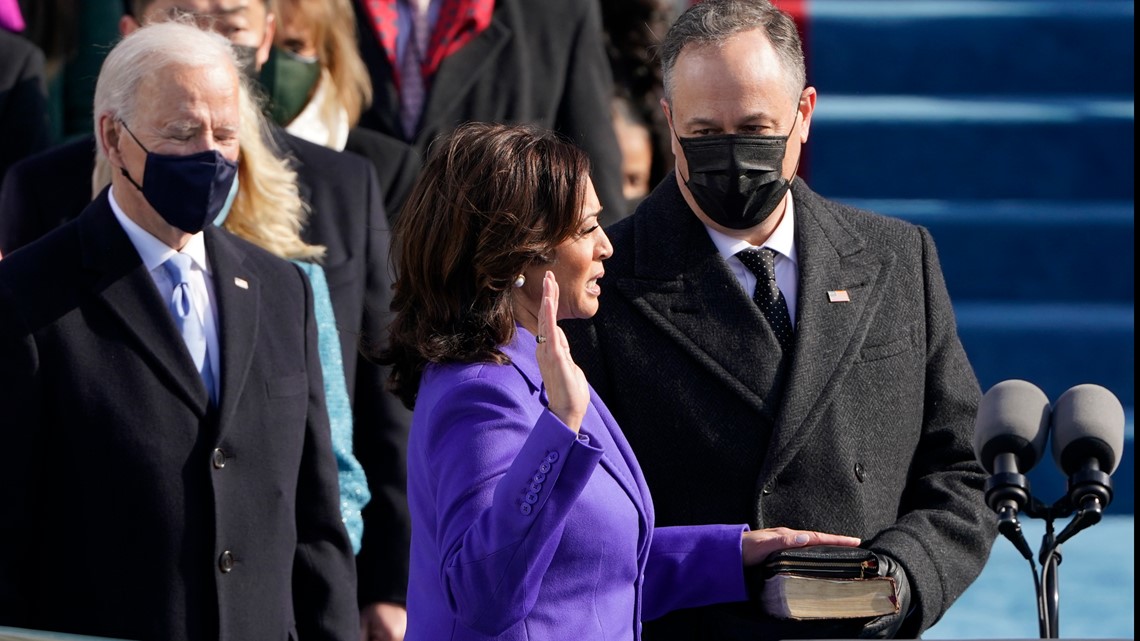 11:40 a.m. Jennifer Lopez performs "This Land Is Your Land" and "America the Beautiful" in a patriotic medley.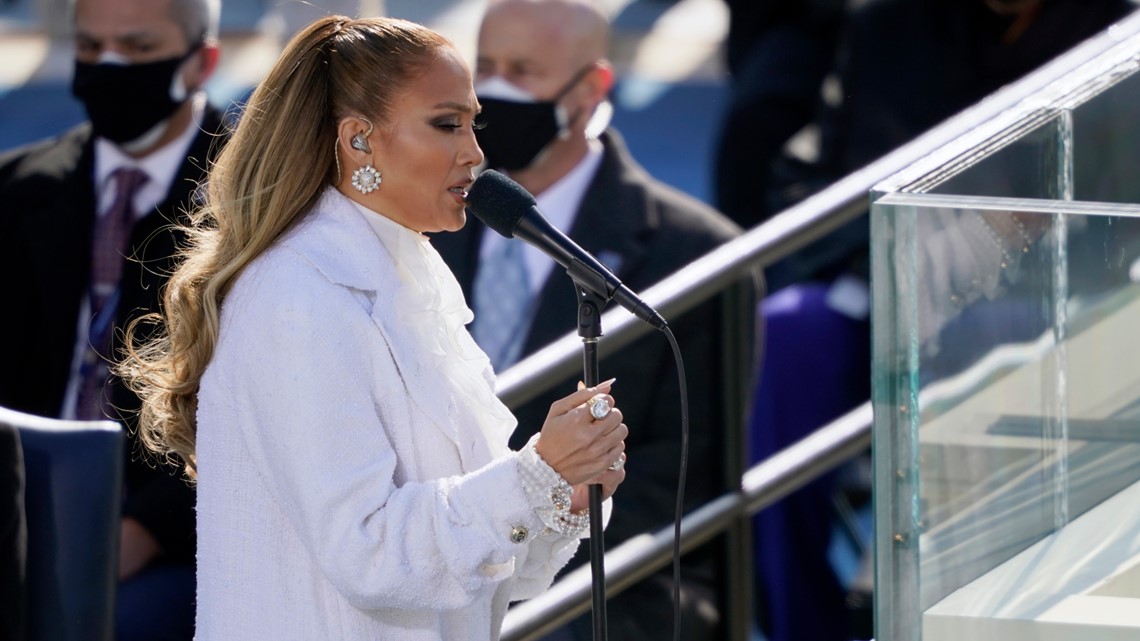 11:38 a.m. Lady Gaga performs the national anthem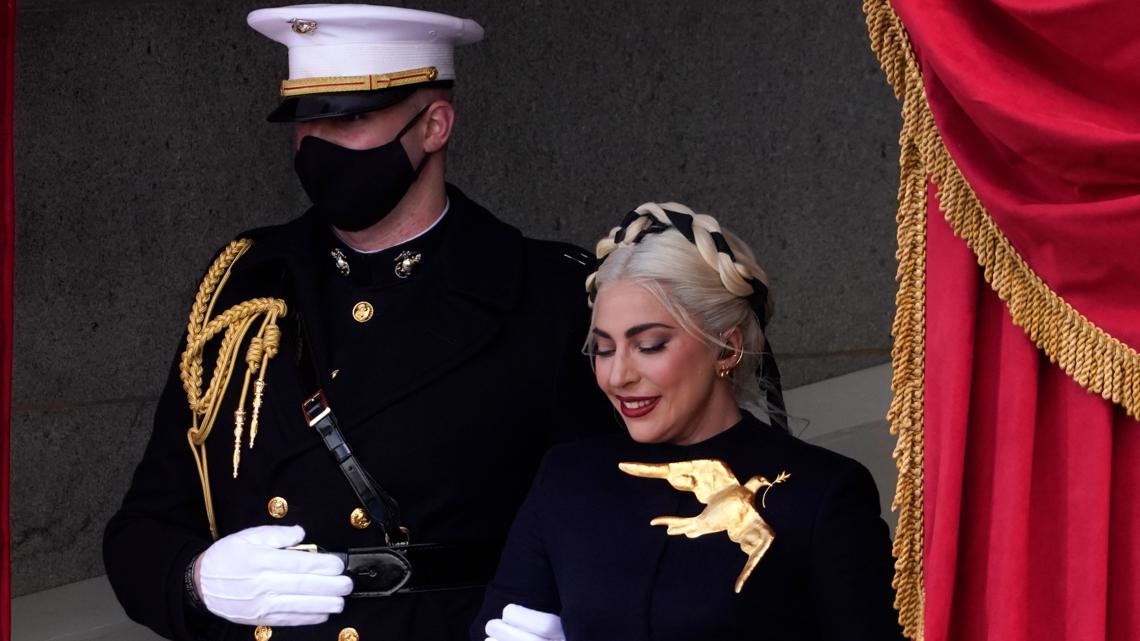 11:30 a.m. The president-elect, the vice president-elect, and their spouses have been introduced at the Capitol as we continue to move closer to moment where they will be sworn in.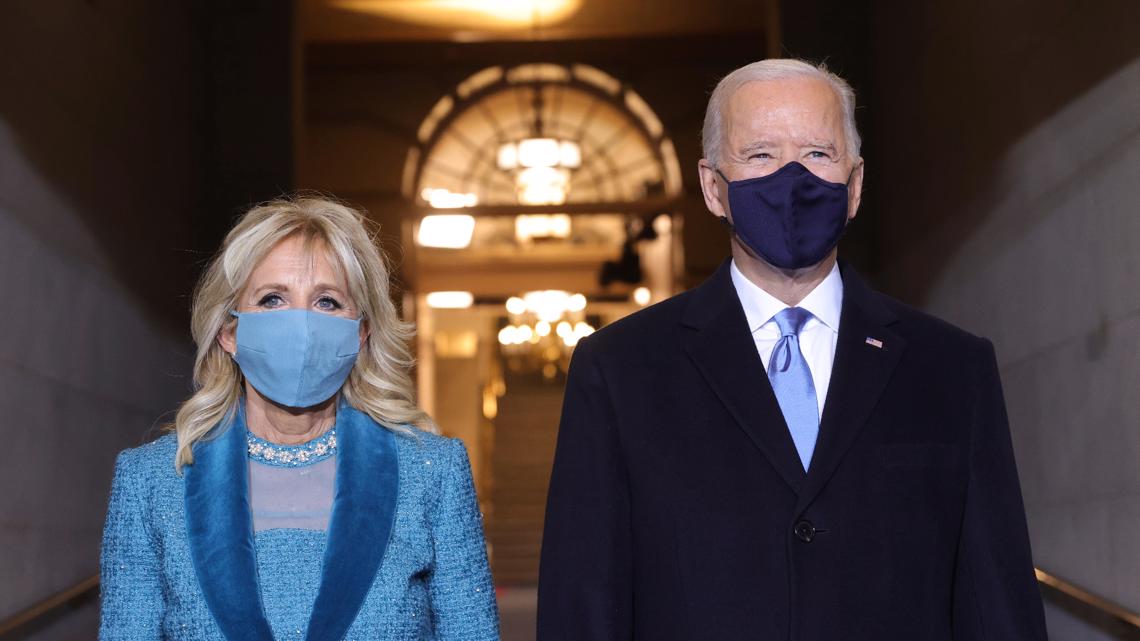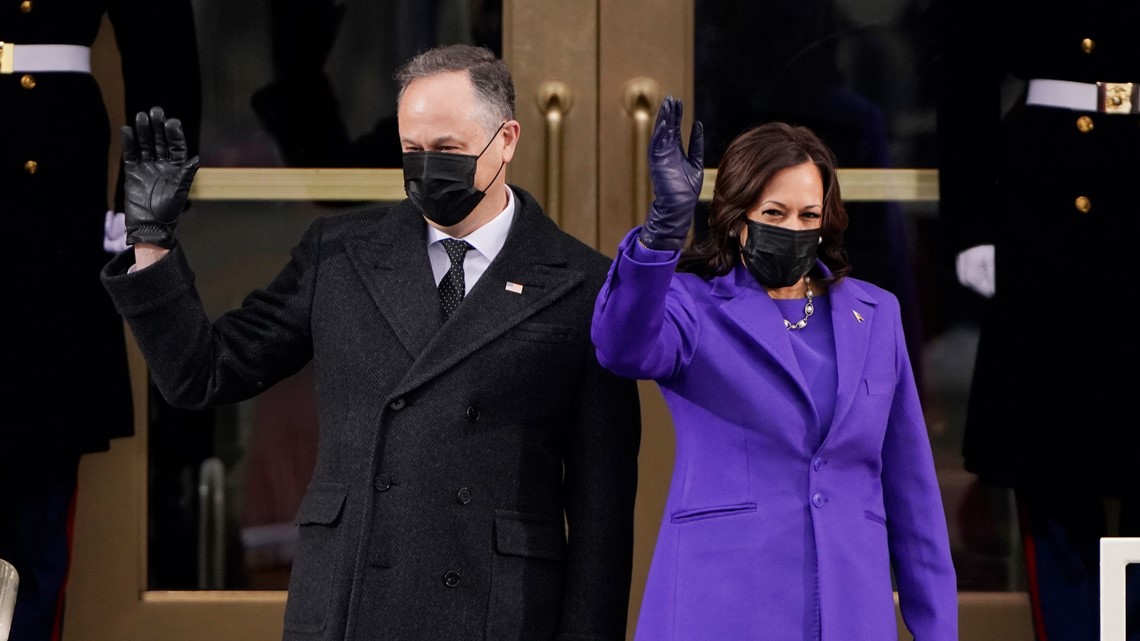 11:15 a.m. We have full coverage of the swearing in of Joe Biden and Kamala Harris in the video below.
Key moments prior to the ceremony at the Capitol:
8:55 a.m. President Trump gave his final remarks at Joint Base Andrews before boarding Air Force One to head to Florida.

8:02 a.m. President Donald Trump departed the White House en route to Joint Base Andrews for his trip to Florida.