CLEVELAND — The first presidential debate of 2020, set to take place in Cleveland, is less than a week a way. And one organization wants to make a statement to President Trump when he arrives.
On Thursday, The RememberWhatTheyDid and #VoteThemOut campaign posted a series of anti-Trump billboards across Northeast Ohio.
The nine billboards are strategically placed along the route from the airport to downtown Cleveland, near the major streets, hotels and the debate site on Cleveland Clinic's campus.
According to a press release, the billboards address "Trump's failures on issues like Coronavirus, migrant children and police brutality." The art features quotes from President Trump "overlaid with jarring images of the utter devastation caused by Trump's failures," the release states.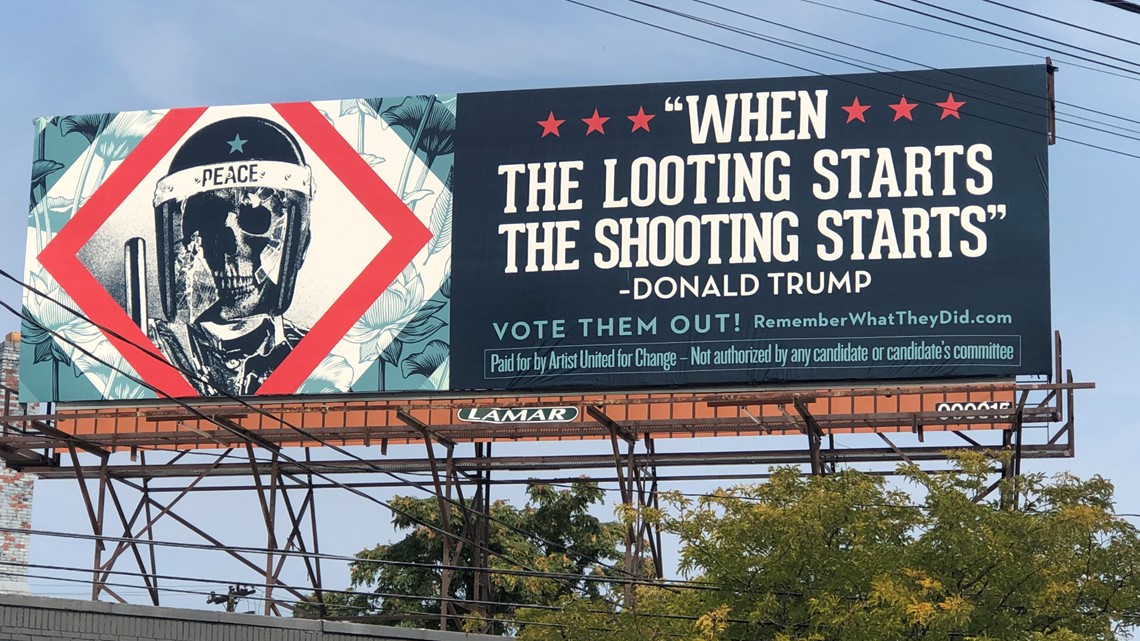 "The billboards and street art starkly portray the worst atrocities perpetrated by President Trump and his allies as part of a get out the vote and voter registration drive focused on young people, African American, and Latinx voters who are frequently underrepresented at the polls and not reached with traditional political advertising," the organization stated.
The campaign is organized by Cleveland natives Scott Goodstein and Jeff Rusnak in collaboration with Washington D.C.-based artist Robin Bell, known for his video projections on the Trump Hotel in D.C.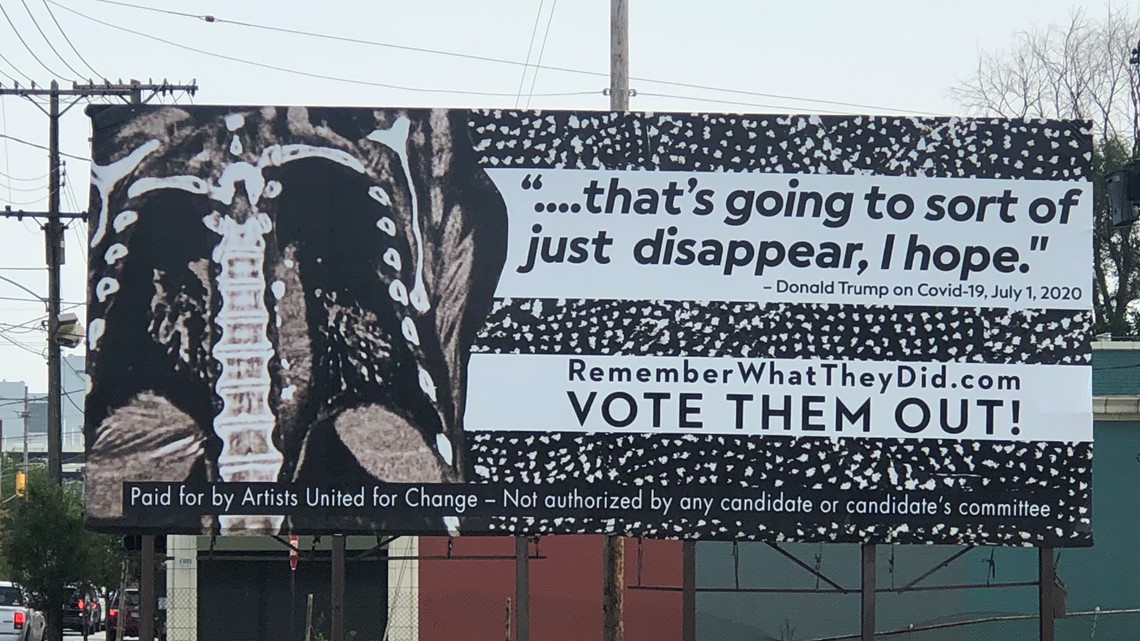 The billboards feature artwork from Claudio Martinez, Shepard Fairey, Nate Lewis and Justin Hampton.
Billboards and posters have also been deployed in Detroit, Milwaukee, Pittsburgh and Phoenix. For more on the organization and campaign, click here.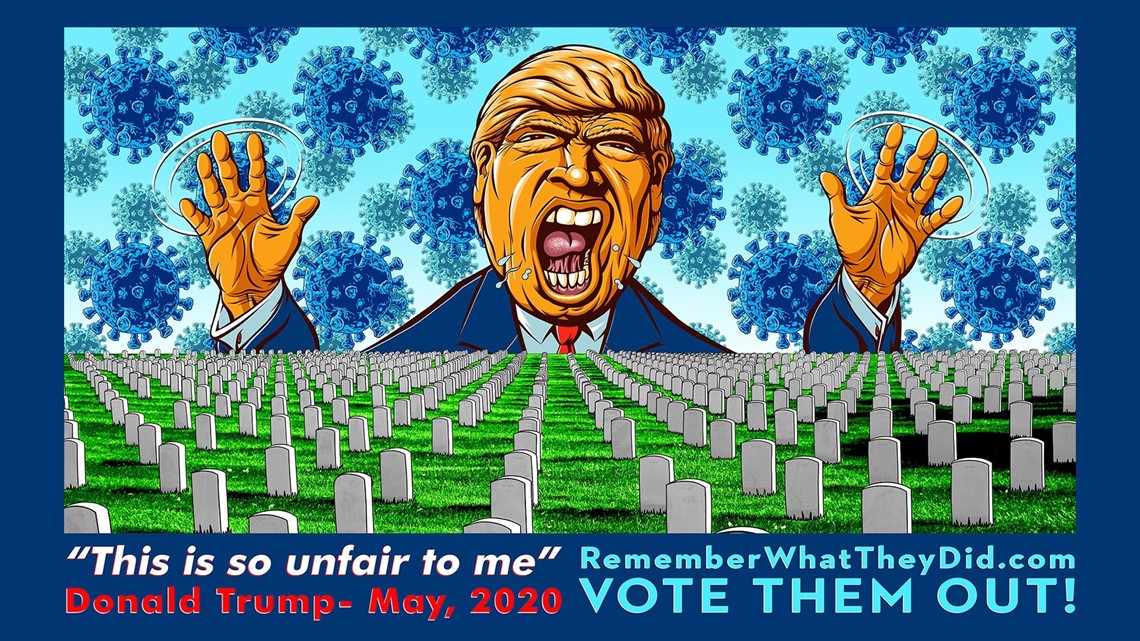 The debate between President Trump and former Vice President Biden is being sponsored by Case Western Reserve University and Cleveland Clinic. It will be held on September 29 at the Samson Pavilion and will be 90 minutes long, airing from 9 p.m. to 10:30 p.m. The event will consist of six 15 minute segments and run without commercial interruption.