WASHINGTON — It was an emotional day on Capitol Hill as veterans, advocates, veteran families, legislators, and comedian activist Jon Stewart blasted senators who blocked legislation that would help post-9/11 veterans suffering from illnesses related to deployment.
The disappointment was a shock to many as activists were at the Capitol planning to celebrate the passage of the bill sometime this week. The final vote was 55-42 in favor, but it needed 60 votes to invoke cloture and end debate.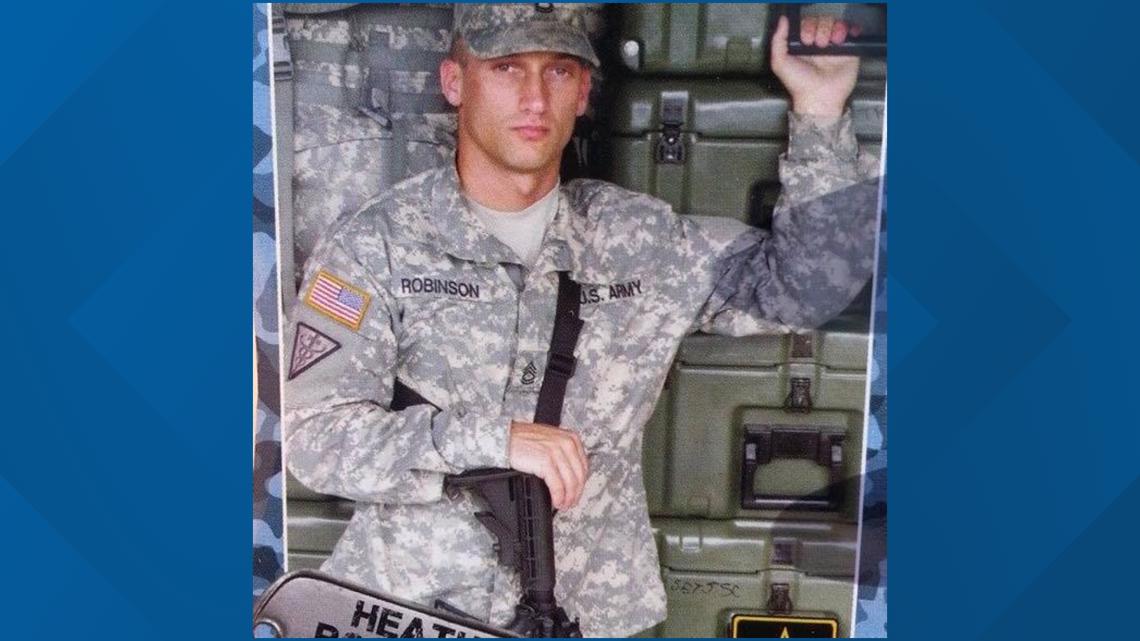 The House also passed the bill by a wide margin, but on Wednesday, it went back to the Senate after the House made minor changes. This time around, 42 senators, including 41 Republicans, voted against it. Nineteen of them had voted in favor of the bill in June, including Ohio GOP Sen. Rob Portman.
Portman had previously been vocal in his support of the PACT Act, writing in June that it was "our duty to stand by them and ensure transparency in the tracking of illnesses connected to their service, specifically burn pit exposure." It is worth noting that he did vote against cloture that time as well, although that time most Republican senators voted to end debate.
"Rob voted for the PACT Act last month and supports helping veterans who have been exposed to toxic chemicals while serving our country," Portman's press secretary Mollie Timmons told 3News in a statement. "He will vote for it again when it comes up for a final passage vote."
Sen. Sherrod Brown, Portman's Democratic counterpart in Ohio, voted in favor of the legislation in June and again the second time around in July. On Thursday, Brown joined his Dem colleagues in blasting the GOP's tactics.
"Millions of men and women – patriots like Heath Robinson – served this nation without asking once what was in it for them," Brown said. "Yesterday, Senate Republicans thanked them for their service by using them and their families as a bargaining chip in their latest political game. Their gimmick will not work – we're going to make good on our promise to veterans."
Senate Majority Leader Chuck Schumer (D-New York) also technically voted against cloture as a procedural matter allowing him to bring the bill back to the floor, something he told reporters he plans to do Monday. So far, Rep. Jim Jordan (R-Urbana) has been the only member of Ohio's congressional delegation to officially vote against the PACT Act, joining 87 other House Republicans in doing so earlier this month.
What are burn pits?
Burn pits were burning holes in the ground used in Iraq and Afghanistan as a way to eliminate waste like chemicals, ammunition, oil and other items they needed to get rid of. Many veterans have described it as a burning hole of toxic waste.
Through his relationships with veterans, Stewart learned some pits took up 10 acres and were right next to the base where soldiers would breathe in the toxins.
"Black thick smoke, toxic," Stewart said. "It burnt plastic, trash, and body parts, and biomedical waste, and ammunition, and whatever nasty thing they needed to get rid of."
When heroes returned home
In most instances, the impact of inhaling toxic burn pits showed up months or years after veterans returned home.
While he made it home safely, Heath Robinson and his wife Danielle, a Sandusky native, were unaware of what was happening inside his body.
In the spring of 2016, Heath ran a half-marathon with a friend. He began training that summer ahead of an upcoming race in the fall. It was during that preparation he realized something was wrong.
"He just noticed he was fatiguing quicker," Danielle told 3News earlier this year. "He just noticed a drastic change with him, with even how he was performing with lifting and running."
After experiencing symptoms including bloody noses, voice loss, and sores, Heath was diagnosed with non-small cell lung cancer in 2017. Following his death three years later, Danielle continued her crusade to get improved benefits for soldiers exposed to burn pits, and was recognized for her efforts this past March during President Joe Biden's State of the Union address.
"Our troops in Iraq and Afghanistan faced many dangers," Biden, whose own son Beau died of cancer after possible exposure to burn pits, said as Danielle sat next to first lady Dr. Jill Biden. "One being stationed at bases and breathing in toxic smoke from burn pits. Cancer from prolonged exposure to burn pits ravaged Heath's lungs and body. Danielle says Heath was a fighter to the very end."