Thousands around the world are gathering Tuesday, May 21 to take part in "Stop The Abortion Bans" rallies. People everywhere are joining forces including right here in Northeast Ohio.
Hundreds gathered in Cleveland's Public Square from 5 to 6 p.m. to speak out against the abortion bans being implemented around the country.
"I think it's important to keep legislators out of women's bodies," says Demonstrator Rian Perham.
'Stop the abortion bans' is a nationwide fight against abortion bans and in support of women's reproductive rights.
Supporters and activists from across Northeast Ohio are speaking out in solidarity with Planned Parenthood ,NARAL Pro- Choice, NOW and others.
Currently 28 states have restrictive abortion measures, with Missouri being the latest to join the list.
'Stop the Ban' Rally in Cleveland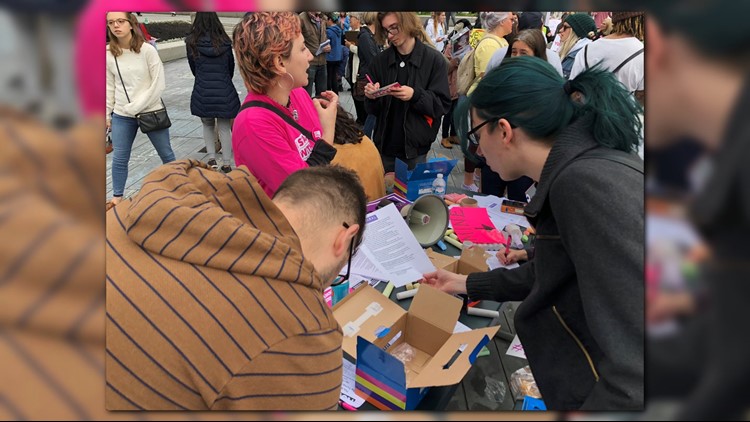 Ohio is one four states outlawing abortion at the first sign of a fetal heartbeat.
Abortions would only be legal if there was a serious health risk to the mother.
"It really amazes me that so many men are so into trying to tell women what to do," says Demonstrator David Paul.
Right to Life Action Coalition of Ohio released a statement saying in part the pro-choice groups' message is full of misinformation:
The Right to Life Action Coalition believes the Heartbeat law protects women at all stages of life, especially in the pre-born stage. Sadly, these groups believe in the killing of tens of thousands of girls in this state every year, all in the name of "women's healthcare."