Want to be one of the first to ride Cedar Point's new hyper-hybrid roller coaster, Steel Vengeance, all while supporting a great cause?
The Steel Vengeance First Rider Benefit is set for Friday, April 27 from 6 p.m. to 10 p.m. at Cedar Point. Proceeds will benefit the LeBron James Family Foundation.
Tickets for the First Rider Benefit are $75 and will give guests exclusive access to the new Steel Vengeance roller coaster, riders on the Maverick roller coaster, complimentary food and beverage, and a commemorative souvenir.
PHOTOS | Steel Vengeance construction tour at Cedar Point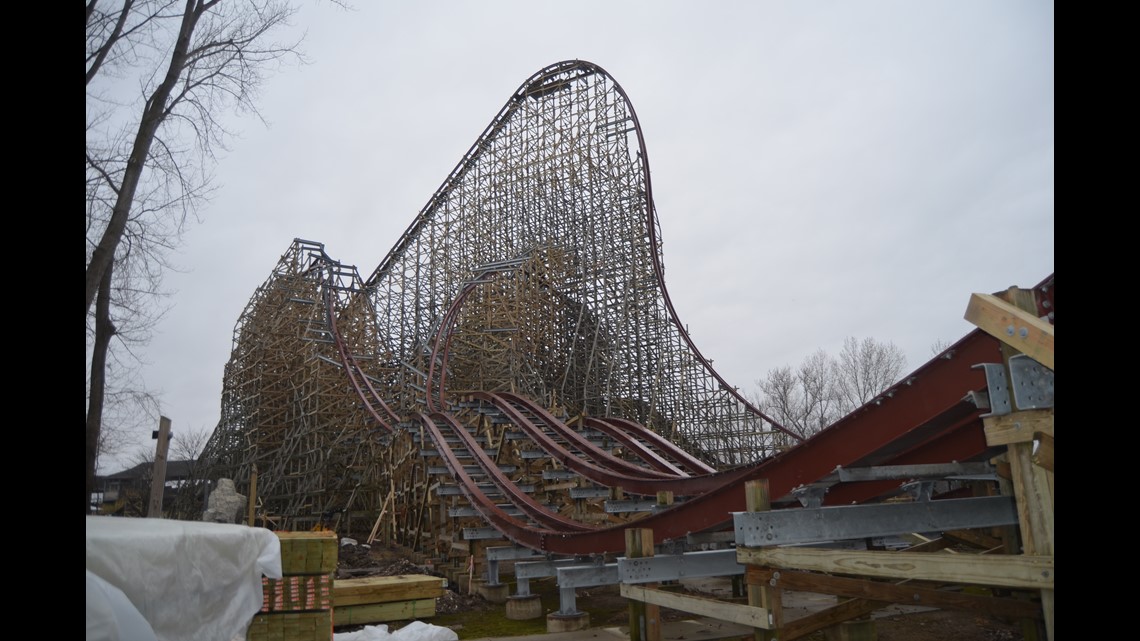 Tickets go on sale Monday, March 19 at cedarpoint.com. For riders who want additional bragging rights, tickets for access to the event and the coveted first public train are $250 each and can also be purchased online. Tickets for this event will be limited and are expected to sell out.
"We're excited to once again be working with Cedar Point on another exclusive first rider event," said Michele Campbell, executive director of the LeBron James Family Foundation. "This is a once-in-a-lifetime opportunity for participants to experience this incredible roller coaster first, and the event helps us continue to create positive change for students and families in Northeast Ohio through our programming that continues to grow every day."