BEACHWOOD, Ohio — "We were celebrating her success and lamenting that she was leaving us," recalled Colleen Williams. "It was still a festive occasion."
"The service was poor. The remarks that were presented to us were 'Once you and your people are in that room you cannot leave that room,'" Williams said, claiming the restaurant didn't provide enough wait staff, forcing members of her party to go up to the bar for their orders.
Fed up, the group asked for the check and decided to leave, but things only escalated once police were called.
"Now they're demanding their checks," a Bahama Breeze employee told a 911 operator that day. "If they don't get it, they're just going to walk out without paying."
"Oh? They're walking out without paying?" the dispatcher asked.
"Well, they are threatening to do that," the employee replied.
"We weren't there to dine and dash," Williams claimed. "If that had been the case, we would have done that within the hour of us getting there after we received the bill."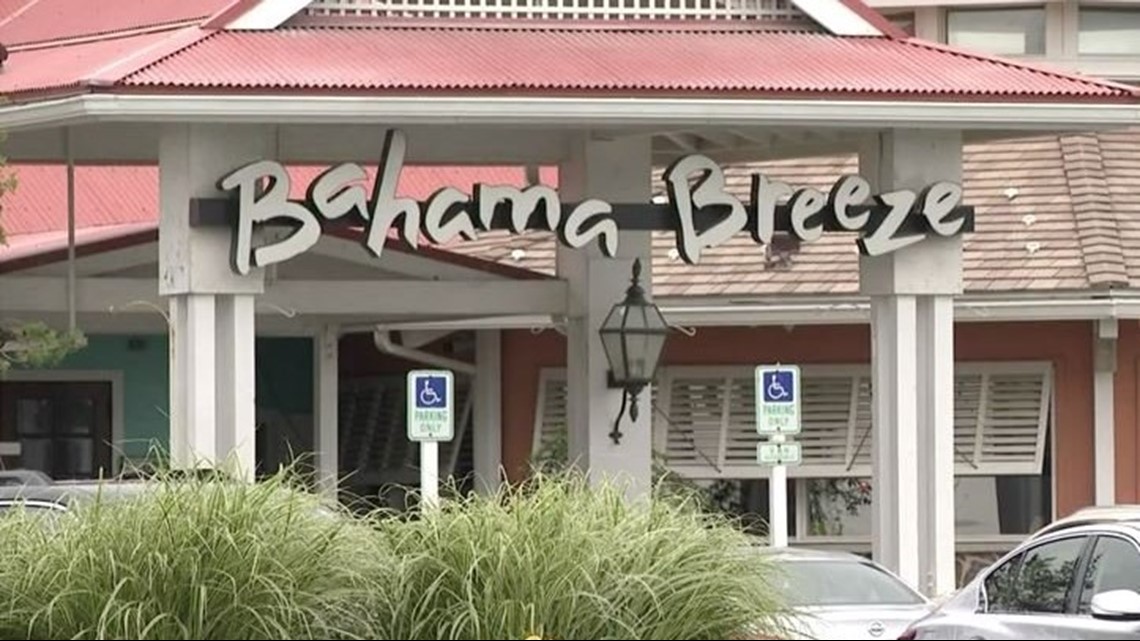 After settling the tab, Williams says the group left. Later, however, she decided to take action, believing employees discriminated against her because of her race.
"It was body language," she says. "It was tone. It was lack of reception."
Williams believes it is only one example of what occurs across Ohio and the country in a situation known as "dining" or "shopping while Black."
"To anyone that thinks they might be imagining this, they are not," Williams' attorney Ashlie Case Sletvold said. "As a civil rights attorney, this is something we see far too often. People bring the bias they're socialized with with them to work, both implicit and explicit bias."
Dorsey Butler says he experienced that bias as a Streetsboro Lowe's last year. He claims he was told one price for flooring, but when he went to purchase it, the flooring came up at the non-sale price. When Butler tried to question the price, he says a Lowe's employee didn't believe him.
"'When we come into the store, we do things trickery,'" Butler says the employee said to him. "I said, 'What do you mean "trickery"?' And he stuttered his words...I said [again], 'What do you mean by "trickery"?' Getting referred to as "trickery,' that's very insulting."
According to Butler, he did get the flooring he needed at the sale price, but he also filed a complaint with the Ohio Civil Rights Commission. It's an example of what Case Western Reserve University Professor Dr. Cassi Pittman Claytor refers to as "shopping while Black," the idea that African Americans aren't treated equally in retail settings.
"They report encountering a range of different types of experiences... All indicate that they are low on that totem pole, that they do not deserve the basic level of service even though they are paying the same price for goods," Pittman Claytor said. "That could be in the form of excessive surveillance, it could be in a form of being completely ignored, not greeted, not welcomed, not offered products or services. In some cases, it can be not evening being let into the store at all."
Yes, not even being let into the store. It happened to former Cleveland Cavalier John Henson in 2015 when he was a member of the Milwaukee Bucks. Jewelry story employees locked the door as he approached to enter in the middle of the day.
How African Americans are treated in retail environment is the subject of the CWRU Professor's latest study.
"When we actually look at who shoplifts, groups shoplift equally," Pittman Claytor explained. "So African Americans are not more likely to shoplift, but they are more likely to experience surveillance."
Pittman Claytor has been studying marketplace discrimination for 15 years and recently published a book on this topic called "Black Privilege." It is because of her work that Sephora reached out to her to determine how to prevent the problem in their stores.

"I think this is an industry wide problem," Pittman Claytor said. "My goal as a researcher is to improve the experiences of consumers of color like myself, like my family members, and to really to push these companies like Sephora to take steps that will actually address the problem."
Her year-long Sephora study found three out of five shoppers experienced some sort of discrimination. It was also not limited to customers: 60% of retail employees saw bias at their stores. Sephora declined an on-camera interview, but said in an email:
"Ultimately, our goal was to measure the problem, and identify tactics and actions that can mitigate bias from the shopper experience and create an environment that truly serves all. We hope other retailers will join us, with the ultimate goal of advancing inclusivity and improving the retail experience for all."

"One of the things that I've found with my work with Sephora is that was one of the key findings is that consumers are rarely reporting this to the company and themselves when they have these unsatisfactory experiences," Pittman Claytor said. "Part of that is due to the fact that they feel like when they report it, nothing will be done."
For their part, Sephora is making it easier for shoppers to detail their experiences within the company's app. Other changes include:
A new greeting system
Greater effort to recruit diverse employees
Ensuring Sephora's marketing reflects the community it serves
"That's a no," she declared. "Not any of the branches of Darden. None."

As for Butler's case, we reached out to Lowe's, who only told us the complaint was withdrawn after a settlement was offered. Butler still hasn't returned to that store.
"I'm hopeful," he said. "I'm sure it's not as bad as it was 20 or 30 years ago, but it's not where it needs to be."
If you have experienced racism in the retail environment, you're encouraged to document your experience. You can file a consumer complaint with the Ohio Attorney General's office HERE and can also file a complaint the Ohio Civil Rights Commission HERE.