You thought you were having a bad day?
Trust us, it's probably not going as badly as it is for this driver.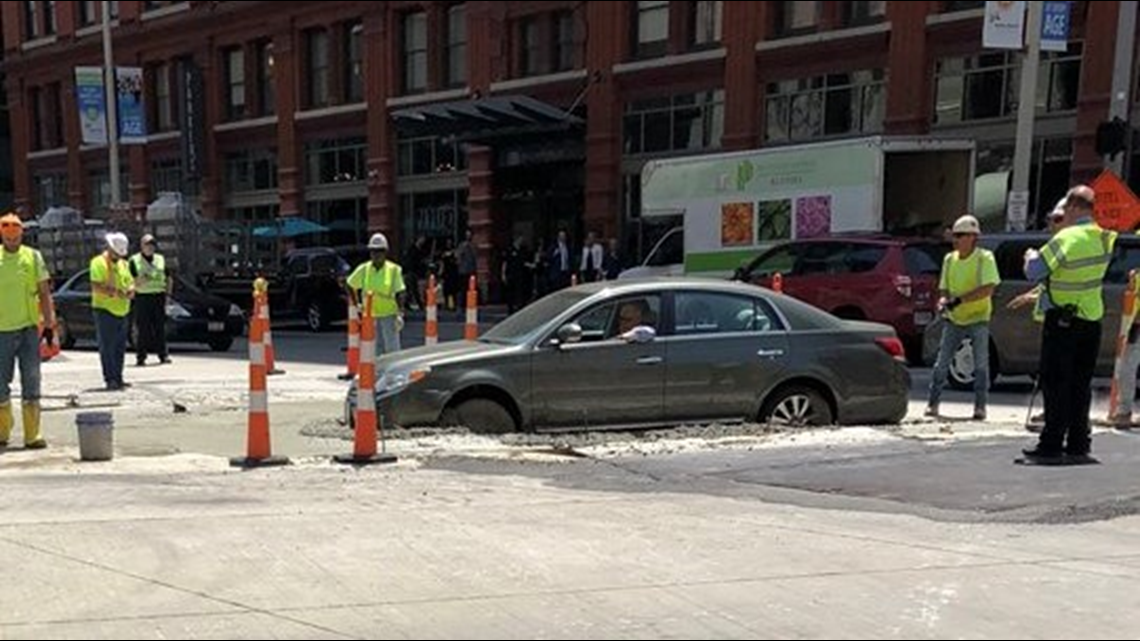 Cleveland Police tell us the driver went through the barricade and into a patch of wet cement in the area of East 9th Street and Euclid Avenue in downtown Cleveland on Thursday afternoon.
Viewer Kathy Miller sent us some of these photos from the scene.
PHOTOS | Before and after: Car gets stuck in wet cement on E. 9th and Euclid Ave.
There is some good news. We did see that workers were able to get the car out in a photo we took later in the day.