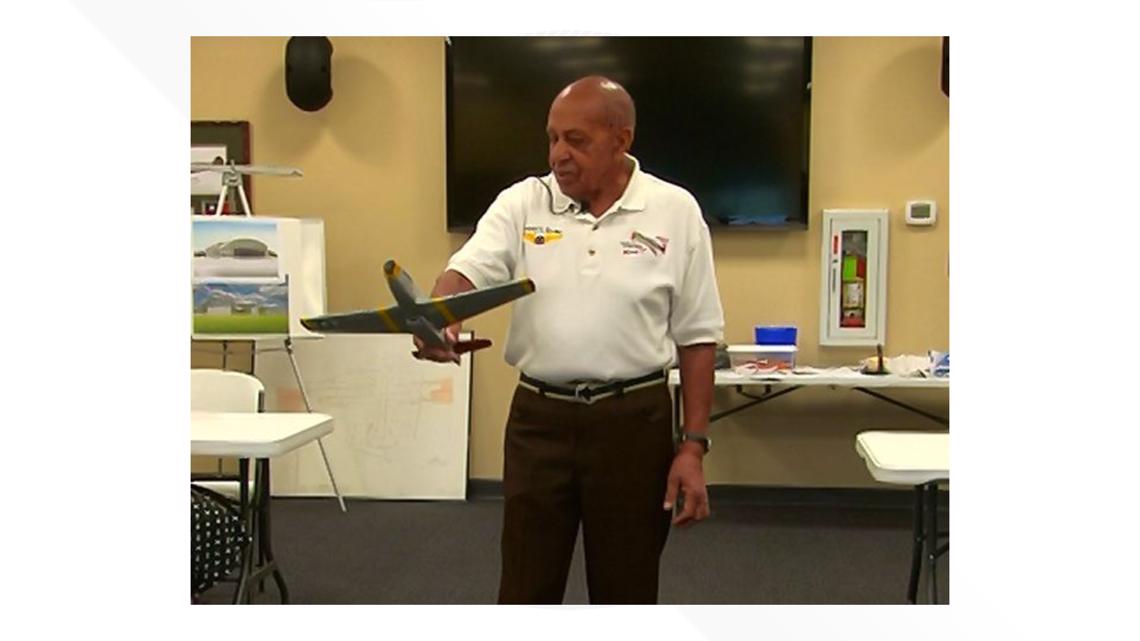 PORT CLINTON, OH (Toledo News Now) - They were the first African-American military pilots in the U.S. Armed Forces. One of the original Tuskegee Airmen brought his amazing story to life for Ottawa County fifth and sixth-graders at the Liberty Aviation Museum in Port Clinton.
Dr. Harold Brown finds so much joy in sharing his history and challenges with young people.
These students got a chance to make paper airplanes with him, but also hear his personal stories.
"It was very educational, informative and to have a person that really lived it is the best," said Dave Warga, a Danbury middle school teacher.
Brown shared war stories, bringing to light World War II and the struggle for African-American pilots during that period.
"We overcame all those obstacles that we had to overcome to become successful," explained Brown.
Brown is one of fewer than 30 Tuskegee Airmen living, which is why he's sharing his story: to show the youth they can do anything they put their mind to.
"With the few of us that are left, if we don't get this message out, there are not going to be any of us left," said Brown.
Students also toured an exhibit displaying the P-51 Mustang flown by the Red Tails during the war, along with several other WWII air crafts.
Brown will be speaking to about 450 students throughout the weekend, hoping to encourage and empower them.