CLEVELAND — When the ticks on the clock moved us from last year to this year, we crossed a threshold filled with hope and expectation. We all want hope for better times and expectation on any horizon. In these early days of 2022, we are still pushing through the pandemic. In these times, hope becomes more than a casual word. It is a stronger center point of life.
Which brings me to a Cleveland street corner on Kinsman and East 116th where there is a painting of a balloon-holding girl speaking to us in common language. She commands our attention as we leave an up-and-down, topsy-turvy 2021 where we thought we were leaving the pandemic, until variants leaped into our lives.
Last year was dominated by the pandemic. Early on, there were hopes for a vaccine. The vaccine was developed, although some people hesitated to accept it. Some tragically still do.

Look, living over the last two years has been challenging. I figure it like this: I am aware of the rearview mirror which shows us where we've been, but it also gives us a look at what could approach. There can be lessons learned back there. But now in these opening days of 2022, I'm looking through the front windshield to where we are right now; good or bad. The windshield also shows us where we're going, or where we hope to be.
So the painting of the quiet balloon girl speaks loudly. With her balloons tied to strings, she says "Hang on to Hope." Hope is a verb which means to look forward with desire or confidence. But hope is also a noun meaning what is wanted can be found.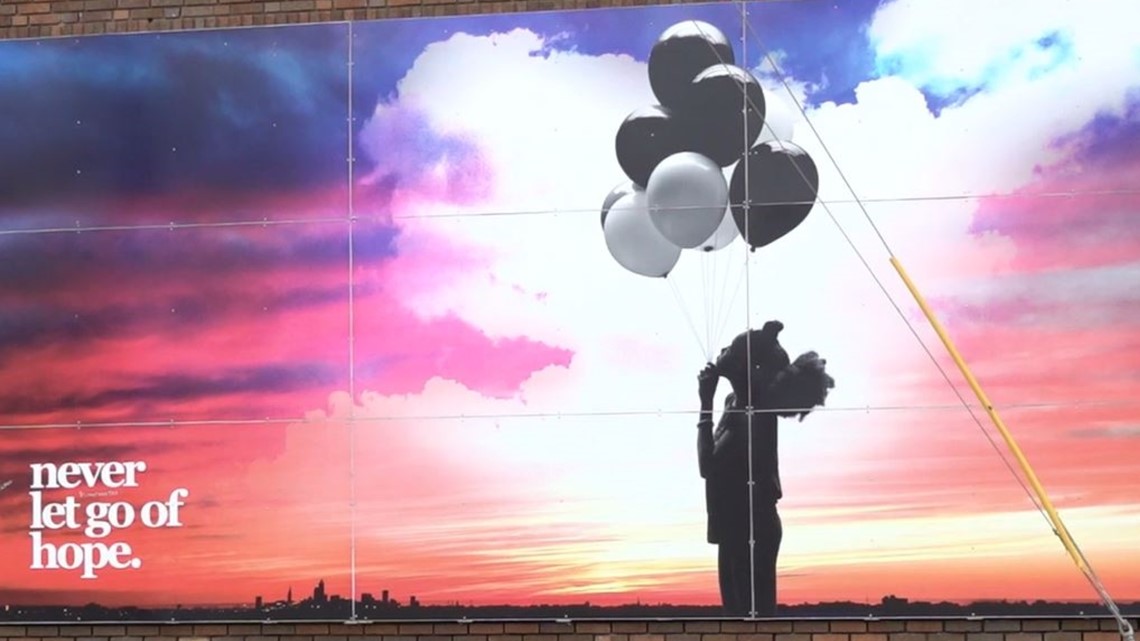 We have hope. Still, hope – whether verb or noun – requires something more. And that is very important. Hope also requires each of us to do our individual parts to get us where we want to be. Vaccine. Booster. Mask. Everything.
Great philosophers and good leaders inspire us to hope. The balloon girl in the painting on a Cleveland building is both philosopher and leader in her own way. Her balloons stretch upward, suggesting we each must stretch ourselves and do what needs to be done.
In this challenging pandemic, balloon girl offers lofty thoughts … in well-grounded words … providing for us … what you might call …. a shot …. of hope.