CLEVELAND — He has travelled the world covering some of the biggest stories, and biggest names. But Leon Bibb's greatest influence may be the lives he touched at home, as he went to work every day.
There is a long line of people wanting to congratulate Leon on 50 years in television. Here are a few who shared with us how Leon has impacted their lives.
Tiffany Tarpley: Lorain native. Fellow BGSU Grad. Co-anchored "We The People" with Leon at WKYC. Currently Anchor at WTOL in Toledo:
Wow! When I think of Leon BIbb, I think of the legend that he is. I knew his name and I knew who he was growing up in Lorain but there's something really special when you finally get a chance to meet those people who you've always looked up to.
I remember the General Manager came up to my desk and said, "how would you feel about having a co-anchor for 'We The People'/?" So then she mentions Leon Bibb. Well of course I would love to sit next to Leon Bibb and host this show. I mean, you know, I think about so many similarities in our stories too. He graduated from BGSU. I graduated from BGSU.

He worked at WTOL. Here I am at WTOL. And he has just been so inspiring, throughout my journey.
So Leon, congratulations on 50 years. Thank you. Thank you. Thank you so much for all that you have done for me and other journalists, just like me to help us along our way, too.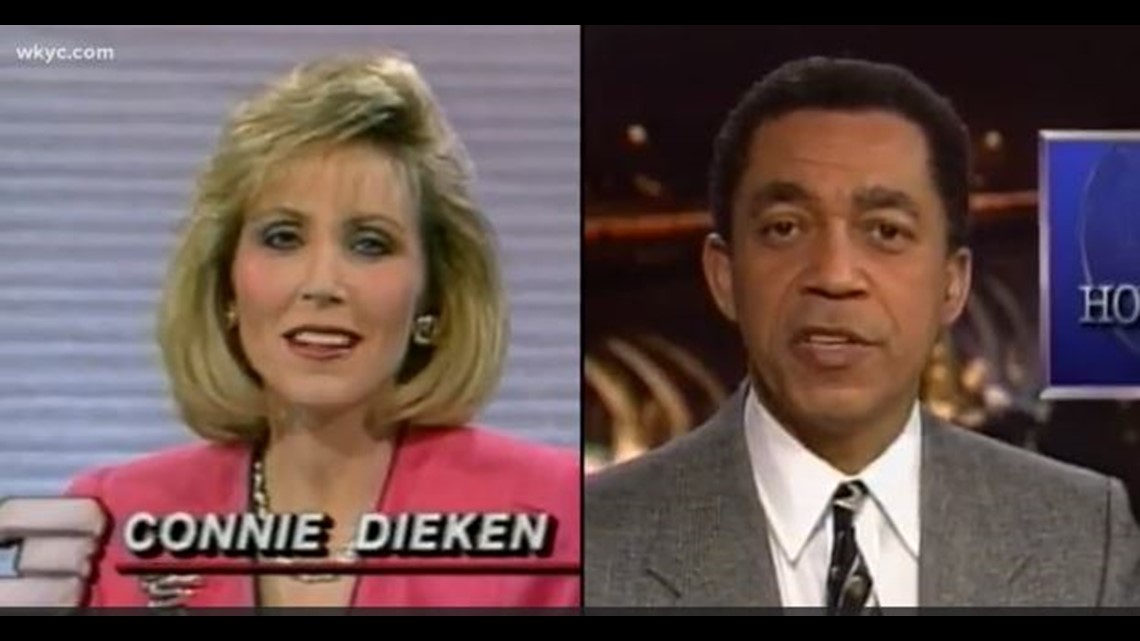 Connie Dieken: Former WKYC Anchor. Currently CEO The Dieken Group
Leon and I worked in newsrooms together for 15 years. And the thing that always impressed me about Leon is that he is a thoughtful, kind human being. He is an anchor in the truest sense of the word, meaning he's grounded, which in turn grounds others around him. He brings this gravitas to the work. And I admire that.
Leon is a national talent who chose to stay local. He chose the place where he could have the most meaningful impact. He has depth here. I mean, if we just think back to what he's covered: the defaul, desegregation, Dennis Kucinich. Leon is an iconic figure who brings real insights to the table because he chose his hometown and Leon crosses all boundaries, black, white, red, blue. He cuts through all of that deviceness and he brings humanity to every story.
Leon and I worked with the great Dick Feagler and I remember Dick saying, you've got it -- you and Leon have got it. You have integrity, and depth. What in the world are you two doing on television? I'll tell you what Leon has been doing all along. Leon has been giving you the best version of himself, which has inspired all of us to try and do the same, so I'd like to say - congratualtions Leon - 50 years in - and you are doing your best work! And I want to wish Leon and Marguerite the next 50 years of being the best of their life and we're all better because you've spent those 50 years with us.
Kevin Myeroff: CEO, NCA Financial Planners
"I actually met Leon in 1988 after Marguerite attended one of our financial planning seminars that same year on the week between Christmas and new year's, we're heading towards that period right now. Leon called me because I think he couldn't find anybody else and said, Hey, would you be willing to come down and talk to our viewers about why it makes sense to make charitable contributions at this time of year and being a CPA thought, it'd be great. I was 28 years old at the time. And the very next day Leon and his, General Manager called me back and said, "Hey, would you consider doing this on a regular basis?" I guess they liked what they saw. And from that point on, Leon became my mentor. He really took me under his wing at only 28 years old, taught me about the business, taught me how to sit in my chair, how to tuck in my jacket.

And I also learned the great expectations and patience of this man. He really wanted people to hear what happened during the day and to not make a big deal about themselves and just tell it in a way that they can understand. He taught me how to speak in soundbites. He taught me how to look at the camera. And most of all, he taught me is very high expectations for this business. And it was amazing with his expectations so high that he could be such a kind person, high expectations, kindness. I've never seen that combination before. So Leon 50 years doesn't surprise me. Amazing. It's been wonderful to be with you on this ride, and I'm very proud to call you a friend. Congratulations, Leon. And Marguerite."
Brandon Simmons, 3News Multimedia Journalist

Fifty years in journalism! What an amazing accomplishment, Leon Bibb, obviously, as they say, the man, the myth, the legend, and one of Ohio's greatest storytellers, if not the greatest of all time. And that's what is awesome about him. I remember growing up, watching the news here in Cleveland, and it was always amazing to see someone who looked like me, a black man on TV, who was able to share that gift with everybody, his voice, his storytelling and the he had a way of drawing you in and making sure that you were always interested in what he was talking about. We're glad that he's been able to share his gift with us for the last 50 years and Leon, if you're willing, we'll take 50 more if you've got it in you. Congratulations again.
Lee Jordan: Legendary Cleveland Journalist, Leon's former co-anchor at WEWS TV-5
I remember the first time I saw Leon on the air, it was about 40 years ago IN Columbus. And I just remember thinking,"look at this guy. So commanding and so cool." And it would have been an absurd leap of imagination to think that one day I'd be sitting next to him at an anchor desk, through our many years together at WEWS and the privilege of sharing that space with him, I was able to witness firsthand how much he means to people in Northeast Ohio. And how closely to their hearts he has held for decades. He has faithfully chronicled our lives here, our wins and losses, our joys, and our struggles. And he's done all of this with his singular voice and insights. So congratulations Leon on 50 years in news and in television, it's time to celebrate my friend because nobody does it better.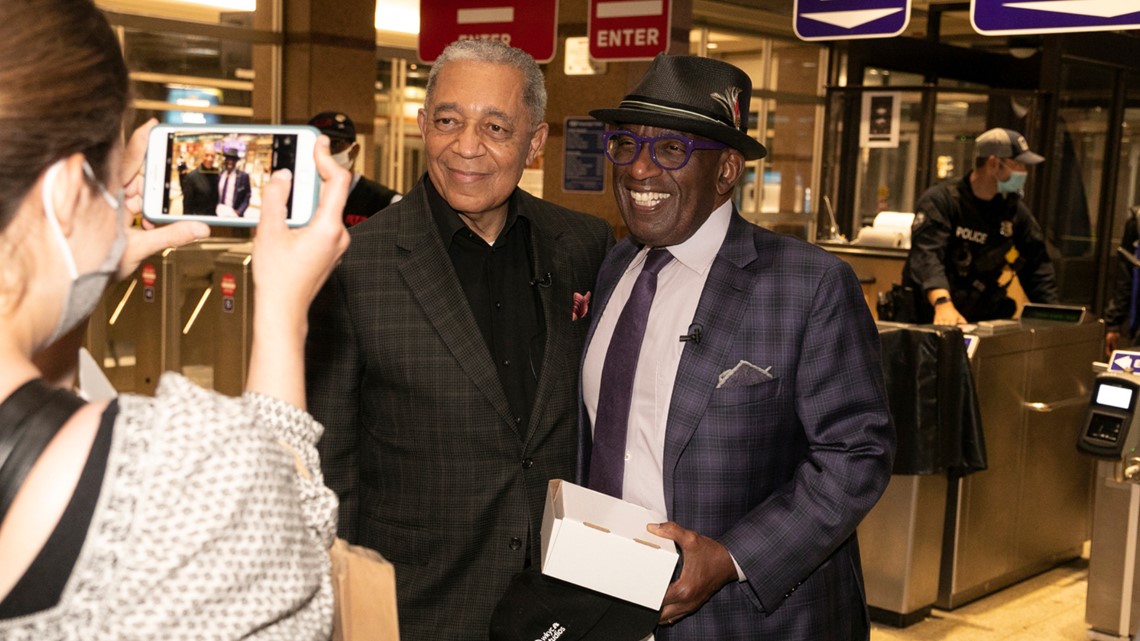 Al Roker, WKYC 1978 - 1983, TODAY SHOW 1996 TO PRESENT
Leon! Congratulations on 50 years in broadcasting. You know, it seems like just yesterday, the two of us were riding the RTA from Shaker Heights to downtown Cleveland. During our days together at WKYC, of course you were jumping the turnstile and then you'd kind of go and rifle through some of the change machines. But that's another story. I wish you all the best today. And another 50 years of storytelling and that, my friend, puts you on a Smucker's jar. Wow!