CLEVELAND — Someone one said "Clothes make the man," meaning people are judged by the way they are dressed. It probably isn't true, but the phrase is an opener to a story about a piece of clothing I have never worn, except for that day in 1995 when I tried it on in a store.
That was the year Browns owner Art Modell pulled the plug on Cleveland and scampered his team in an end sweep out of town to become what Modell envisioned as the "Baltimore Browns." The play of deception left Cleveland with no football team, and that left stores with Browns merchandise now deeply discounted.
Watch more features from Leon Bibb here
But wait: City Hall sent in the lawyers with an unusual play to get a team back here, one which could hold on to the Browns name and history. We couldn't pull Modell's team out of Baltimore, but maybe a "Hail Mary" pass could get us something.
Now, back to my jacket, which was still on a store's rack.
I told then-Cleveland Mayor Michael R. White, whom I have known since our childhoods, about the jacket. I asked, "Why buy it, Mike, if there are no Cleveland Browns anymore?"
"Buy the jacket, Leon," the mayor said in a gruff voice. "Modell ain't gonna keep the name because we're gonna pressure for a new Cleveland team with the old name."
White was angry, just as he was when we were kids and a playground bully tried to take our football.
"Buy the jacket, Leon," Mike said. "The Browns will be back!"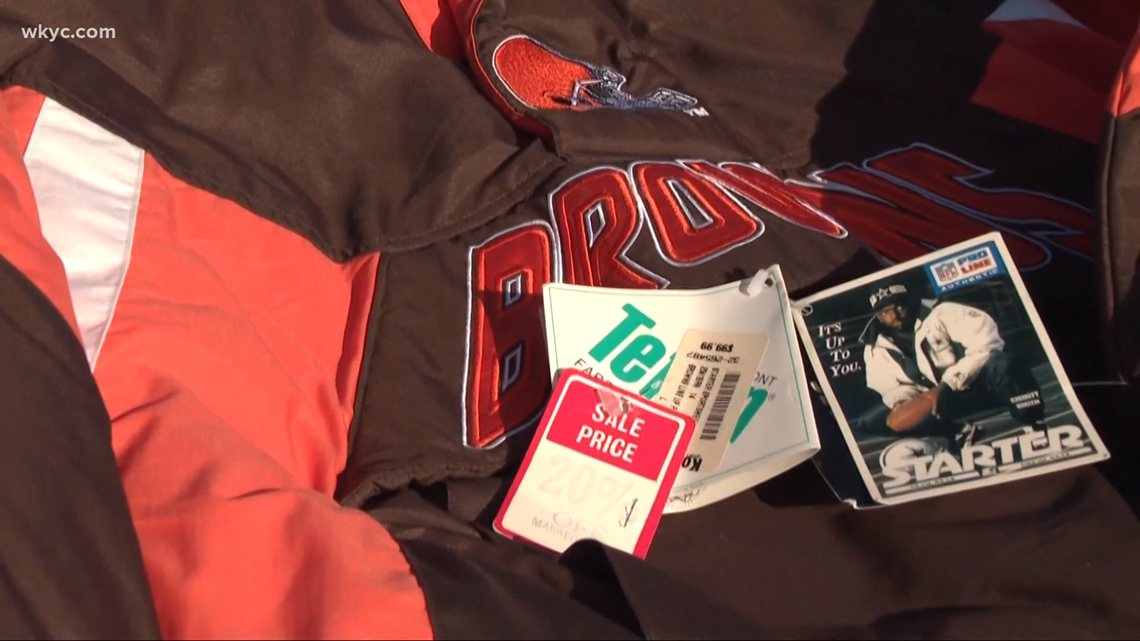 So I took Mike's advice and bought the Browns jacket, figuring one day a new Browns team would come. It took legal wrangling, deep ownership pockets, and a new stadium, but in 1999 the Browns were back.
Four years the jacket had waited, but the new Browns didn't play well. I promised I'd wear the coat when the team was competitive again.
You remember all that losing. In a two-year period, we won just one game. All those coaches and excuses.
The thrill wasn't gone, but it was fading.
Now, a pointy-ended football can sometimes bounce your way. In this 2020 season, our team is 4-1 and poised for more wins. There is nothing like winning.
Which brings me back to this brand new, never-before-worn, 25-year-old Cleveland Browns jacket, discount tags still on it. When I bought it, it was a steal because Baltimore had made a steal of our team. But I took the fashion advice of Hizzoner Mayor Mike White, who jumped into the fight to get a new team.
But Mayor Mike couldn't promise anything about a winning team. Now, the Browns are off to their best start in 26 years.
So, with an old, brand new jacket out of my clothes closet, I'm trimming away the sales tags in a so-far winning season. Maybe I can make the cover of GQ? Talk about making a fashion statement with something 25 years old.