CLEVELAND — When thoughts turn to the civil rights movement, mental images may often be of Southern American cities, where there were marchers and demonstrations pushing for freedom and a more open society.
But Cleveland says, "Hold on!" Yes, Cleveland was there too.
"The story of civil rights also unfolded in northern cities like Cleveland, but we have no trail," explained Kathleen Crowther, who is President of the Cleveland Restoration Society.
So Crowther and the Cleveland Restoration Society looked for public input to identify specific greater Cleveland locations as important spots where events of the Civil Rights movement unfolded. Bronze markers will detail events of the movement from the mid-1950s to the mid-'70s, and the story will be told of the events which occurred at that location. It will be a Cleveland Civil Rights Trail.
"It's just the right thing to do, to put them in these places," Crowther said. "It dignifies this part of our heritage and history."
The 10 sites chosen will feature 7-foot-high bronze markers. It is a two-phase project: 1954-64 and 1964-76.
One marker will tell the story of Cory United Methodist Church on Cleveland's East 105th street, where Martin Luther King Jr. and Malcolm X both spoke. Another marker will identify the home of Cleveland Mayor Carl Stokes, who in 1967 became the first black person to lead a major American city.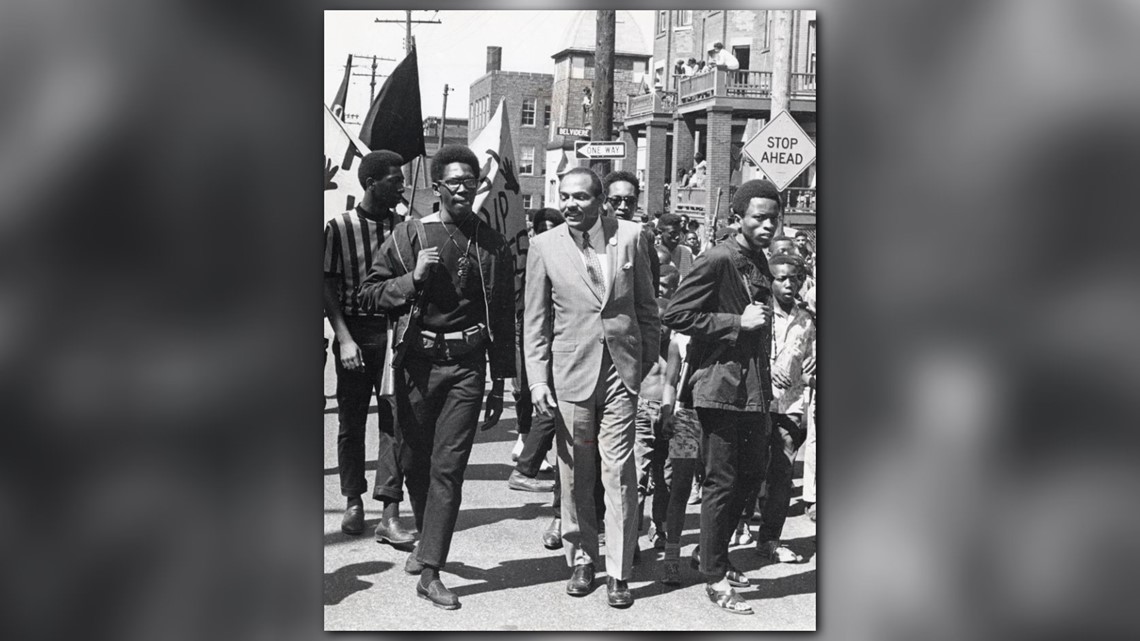 As well, trail markers will identify locations of the controversial Hough and Glenville neighborhood uprisings. They, too, were part of Cleveland history.
The bronze markers, come as a result of a $50,000 African American Civil Rights Grant from the National Park Service. The markers will follow the theme of "in their footsteps," recognizing the places people walked who were instrumental in the turning points of civil rights here in Cleveland.
"It makes for a richer experience in the community when one understands where its' been through time," Crowther added.