CLEVELAND, Ohio — With more young Ohioans now cleared to get the coronavirus vaccine, many are hoping it's a shot in the arm to getting the state protected.
But among older groups, there's evidence that hesitancy is still a hurdle to overcome as vaccination rates slow.
The lines for the vaccine are getting younger. Recently authorized for the vaccine to combat COVID are children aged 12 to 15. The press is on to vaccinate the nation.
For more than a year, America and the world have worked to survive what has proved to be a situation where life and death so often hung in the balance. But with development of the vaccine months ago, the story improved.
In Ohio, 42 percent of the population has received at least one dose. 37 percent of Ohioans are fully vaccinated. Still, many people remain hesitant even despite vaccine emphasis from science and medicine.

At the Wolstein Center of Cleveland State University, there have been many weeks of people lining up for the free vaccine. We expect to see the line-ups getting younger with authorization of vaccine for 12-to-15-year-olds. The Wolstein Center is near the heart of Cleveland. Wolstein was selected as a mass vaccination center for specific reasons.

Government leaders selected Cleveland State as a mass vaccination center partly because of the university's Wolstein Center is close to zip codes where larger numbers of residents said they were hesitant about the vaccine. At Cleveland State's mass vaccinations center there is free parking, quick-in-and-out, and foreign language interpreters for those who need it.

Thousands can receive the vaccine here. But, still, that hesitancy problem remains although every week, some of the uneasiness has fallen away.
Still, what exists is worrisome. Some have doubted the speed of vaccine development since Covid hit. But the fact is: scientists had long studied viruses and how to combat them, so there was groundwork already laid when Covid hit. That past work enabled scientists to move faster toward the vaccine.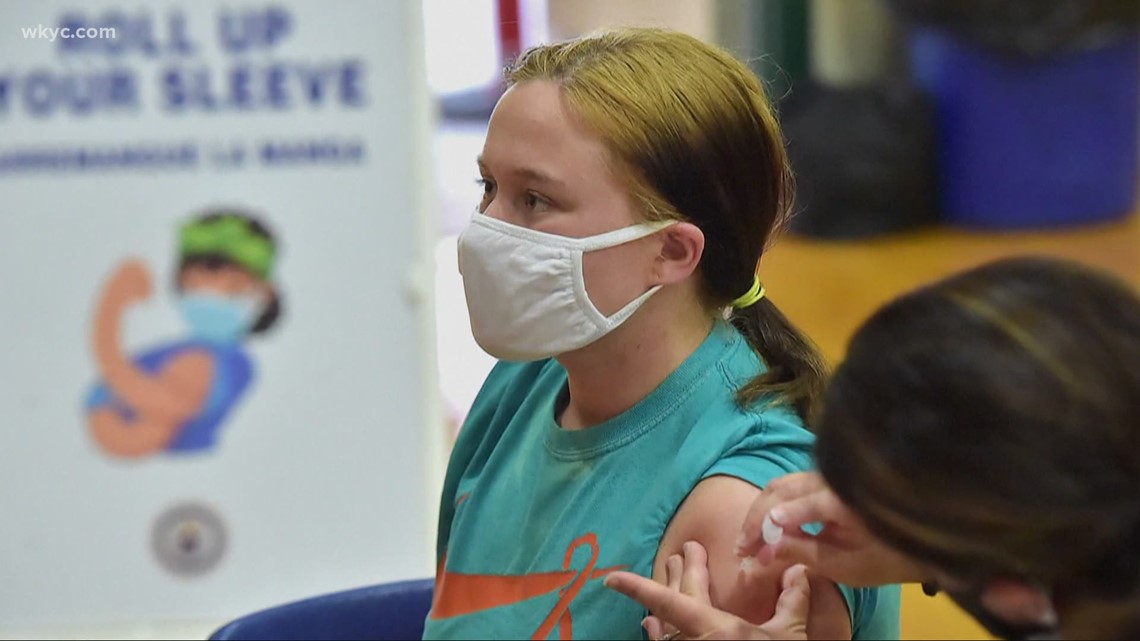 I am fully vaccinated as are members of my family. I trust the science so much, I took the shot on live television to encourage others to accept the vaccine, as well. I don't gamble with my life. Don't gamble with yours. Stay healthy. Stay alive.
Before the pandemic, at Cleveland's Playhouse Square was the hit Broadway production of "Hamilton." One of "Hamilton's" hit songs is "My Shot." The singer exclaims, "I'm not throwing away my shot." "Hamilton" was not about a vaccine, but you get the idea.
As for me, I am not throwing away my shot. You shouldn't throw away yours.