CLEVELAND — The year was 1928.
Cleveland was on a roll and bustling, bumper-to-bumper even back then. The year before the Great Depression barreled in, a little restaurant opened up, and soon customers bellied up to the counter to chomp through a hot dog or two.
Old Fashion Hot Dogs on Lorain Avenue at West 41st Street has satisfied many a stomach. Still today, there is a steady stream of hungry folks bitin' the dog.
Yes, this can be high cuisine.
"Chili cheese dogs and fries and a chili slaw dog," one customer happily tells us. "Can't beat it."
Other foods pepper the menu, but when your moniker is "Old Fashion Hot Dogs," you go with what got you there. For 92 years, the little place has packed a wall-to-wall wallop. In the 40-by-9-foot restaurant, it is shoulder-to-shoulder.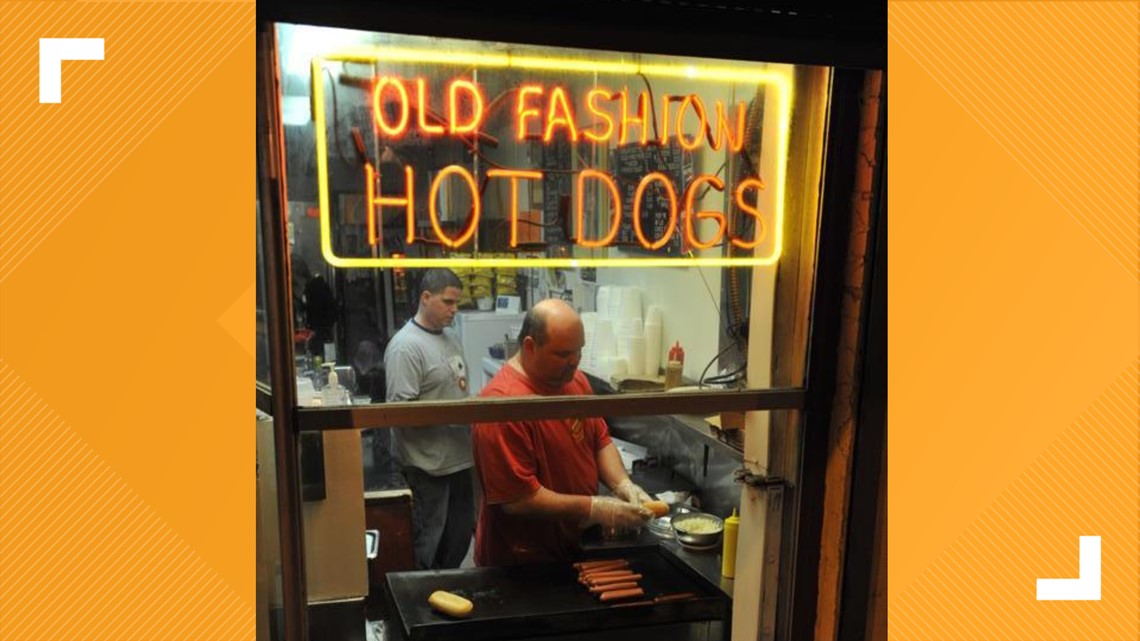 In 1987, somebody suggested to the Sorma family, "Maybe you oughta go hot-doggin'!"
"We weren't sure," owner Tom Sorma told us. "[It had] been around so long, even back then. [We thought], 'We'll give it a try.'"
So they heated up the grill and put on the dog, figuring the lunch bunch would show up. They did, and word of mouth spread; of course, the original owner knew that, too, way back in '28.
Nine decades later, customers still know what's on the menu: Just good eatin'! Heck, one fella we talked too even showed up in his mother's womb!
"Still eatin' it," he said with a chuckle. "I still remember when I was a freshman at St. Ignatius High in 1979, going by the place."
But now change has come: After 92 years, Old Fashion Hot Dogs is shuttin' it down. The building landlord has new plans, and the little restaurant does not fit in.
For the Sorma family, it's hard to swallow.
"I hate to leave it," John Sorma says, mournfully. "It's going to be bittersweet."
Years before he eventually bought in, teenaged school-cutting Pete Sorma hung around Old Fashion Hot Dogs so much, the owner offered him a job washing dishes (he was back in class the next day). He would eventually purchase the place with his brothers as an adult, but with the restaurant set to close for good on Mar. 28, customers are looking for a last hurrah.
"Top three foods you would eat the rest of your life? Chili cheese fries would be one of them," one exclaimed, pointing to his delicious meal.
But something else is served here as well: nostalgia. The way it was is the way it still is. Its appeal as American as...well, the hot dog! Easy fixin', easy eatin'.
I hate to see the restaurant close, and so do the owners who hail the noble hot dog which kept the family going, feeding the lunch bunch along the way.
Someone once said, "The hot dog feeds the hand that bites it." True, but for Old Fashion, not much longer. Time has sadly caught up with the building.