CLEVELAND — You've probably heard that old Thanksgiving and holiday song, "Over the river and through the woods to Grandmother's house we go!" It began as a poem in 1844. The author imagined us traveling by horse-drawn sleigh or wagon to family feasts.
Even with automobiles and modern transportation, the theme of traveling to the grandparents or the others for Thanksgiving Day continued.
But this year's gathering will be different.
A pandemic has pushed its painful path across Grandma's pumpkin pie. There may be pie and turkey and fixins 'round the dinner table, but recommendations are to keep the party small.
Thanksgiving is in the air.
But hold on! Thanksgiving is more than stuffing ourselves with, well, stuffing. It is the national holiday set aside to give thanks for not only what the table gives, but what life itself gives.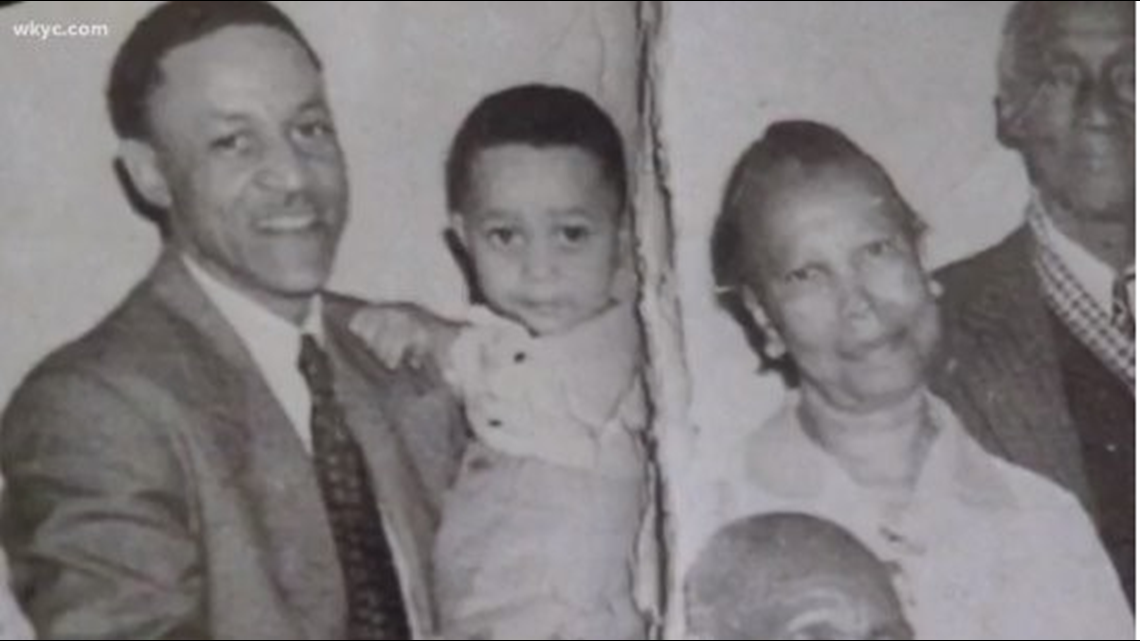 People in a long-ago photograph, in a long-ago image around the table. Yes, I am thankful for the memories of those who smiled into the camera. Memories of Mom. Aunts and uncles. And there's Dad. In an old photograph, Dad is cradling me, comforting me in the family fold. That Thanksgiving when the shutter snapped, I was the youngest in the room.
All but me are gone. But each one still lives. Right here in my heart and in my mind, they are with me because the way they raised me and the lessons they taught me reside in me, just as surely as the blood flows through my veins. Yes, at Thanksgiving time, I give thanks for family and friends.
Thanksgiving Day is normally a time of togetherness, but this year is far different. The pandemic plagues us in so many ways, upending our lives and taking away lives of so many.
Oh, I wish for an "over the river and through the wood" time for gatherings of family and friends, including those who passed on, for what they gave to me while they were here.
Consider that Norman Rockwell painting of the Thanksgiving Day table. It was not my family, but could have been mine. Or yours. The scene is about the idea of togetherness. Even apart today, we can be together, in our hearts. Nothing can stop the feeling.
Some things are eternal: love, family, relationships, friends.
Those are blessings of life which make me thankful.
I hope you have such blessings too.
Happy Thanksgiving, everyone.