CLEVELAND — Moving pictures are parts of history, taking the viewer to a different time. In a way placing us there at the scene were the images were captured.
It can also be the case with a single photograph, a frozen moment in time.
On this Martin Luther King Junior holiday, my thoughts invariably run the decades to when he was with us, pushing for equality of all Americans. Even the 1968 assassination of him at the age of 39 could not silence his words.
Because of recordings, the voice of the man who preached love is still with us. His words true now just as they were then.
Now back to that specific photograph of Martin Luther King. It was my 1965 photograph when I was a college student intern reporter at the Cleveland Call and Post newspaper. My photograph was part of the coverage of a Dr. King Cleveland appearance.
It was at a Cleveland eastside shopping area where a crowd gathered to hear Dr. King. Martin Luther King approached the microphone. He and I looked at each other, both of us smiling to each other. I was in awe. I waved a hello. And then for the Call and Post newspaper clicked my camera. The image was on film.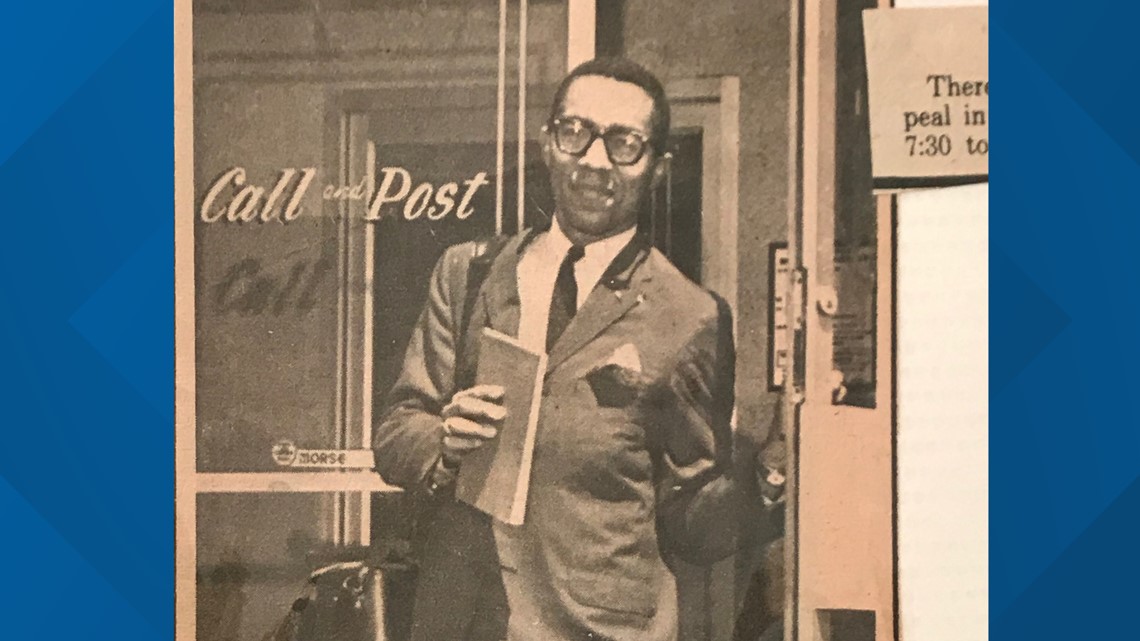 My photograph was published on the newspaper front page. For me it was more than a photograph. It was inspiration as I was coming of age in a changing world spurred by Martin Luther King himself.
He was pushing for America to be better. I was a journalism student striving for a better place in a changing world. All this was less than three years before he was murdered. But the memory of Martin Luther King that day still echoes in me.
Decades later I study my old published picture bearing King's image and my name as photographer. I reflect on that image. But mostly I reflect on Doctor King and what he stood for. And the dream he had and passed to a whole nation for a better America.