BEREA, Ohio -- Former Ohio State Buckeyes defensive end Sam Hubbard was selected by the Cincinnati Bengals in the third round of the 2018 NFL Draft Friday night.
The third Ohio State defender to come off the board on the second day of the 2018 NFL Draft, Hubbard was selected with the 13th pick in the third round, which was No. 77 overall.
PHOTOS | Former Ohio State DE Sam Hubbard selected by Cincinnati Bengals in third round of NFL Draft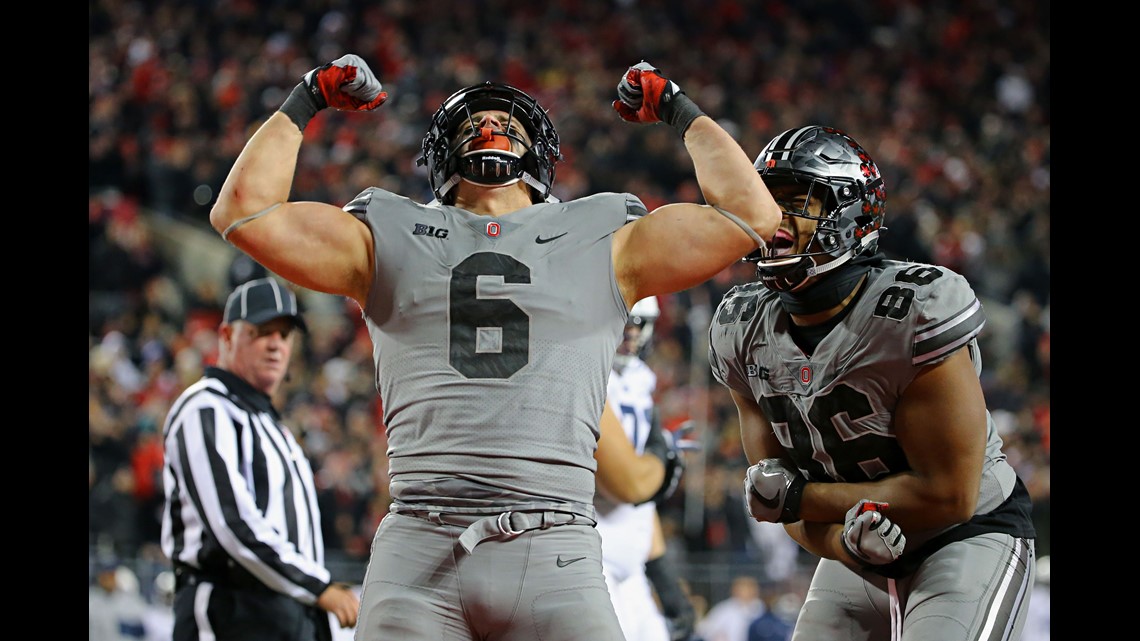 The choice gives Hubbard a homecoming, as he is a native of Cincinnati and graduate of Archbishop Moeller High School.
The 6-foot-5, 265-pound Hubbard burst onto the scene as a true freshman in 2015 and was a mainstay on the defensive front for his entire career, which he punctuated with a stellar performance in a 24-7 victory over the USC Trojans in the Cotton Bowl Classic.
The Buckeyes registered eight sacks against USC quarterback Sam Darnold, the No. 3 overall pick in 2018, and Hubbard had 2.5 of them, and when he did not get to the quarterback, the junior still found a way to wreak havoc in the backfield.
Matthew Emmons
Over his three years with the Buckeyes, Hubbard registered 17 sacks for 121 lost yards and 29.5 tackles for lost yardage. Additionally, Hubbard forced three fumbles, recovered two more, defended three passes, corralled one interception and made 116 total tackles.
Hubbard caught national attention against Penn State when he tackled both running back Saquon Barkley and quarterback Trace McSorley on a second-half stop that helped spur the Buckeyes to a come-from-behind win over the Nittany Lions.
Watch every draft pick now. Live Stream the NFL Draft with fuboTV -Try Free Trial