CLEVELAND — Before we enter the playground of life, also known as the world of sports, I want to make it abundantly clear: I fully understand there are far more important things happening in our everyday lives and across the nation amid the COVID-19 outbreak than the escape of sports.
I think we have learned over the last several weeks that sports truly serve as a perfect distraction. Even during these unprecedented times, some have viewed the NFL's business-as-usual approach with free agency, moving ahead with the Draft at the end of April and even unveiling new uniforms as the right approach and welcomed the distraction from the tragic virus that has gripped the entire world.
However, before I continue to talk about sports, I want to take a moment to reflect on the true heroes right now and to underscore the important sacrifices our healthcare workers and first responders are making. These role models are putting themselves in dangerous positions each day due to the coronavirus. The growing numbers of those battling the virus stop us in our tracks. Many lives have been lost and others are dealing with symptoms while more are facing extreme financial strain and some with feelings of isolation. Those are real problems.
Above anything else, these last few weeks have given sports fans and athletes on all levels some perspective on where our favorite pastimes fall in the level of what we'll call "life importance."
My hope is that health and family would come before your favorite sports team, but hey, you never know.
With all of this being said, life with sports will have to resume at some point.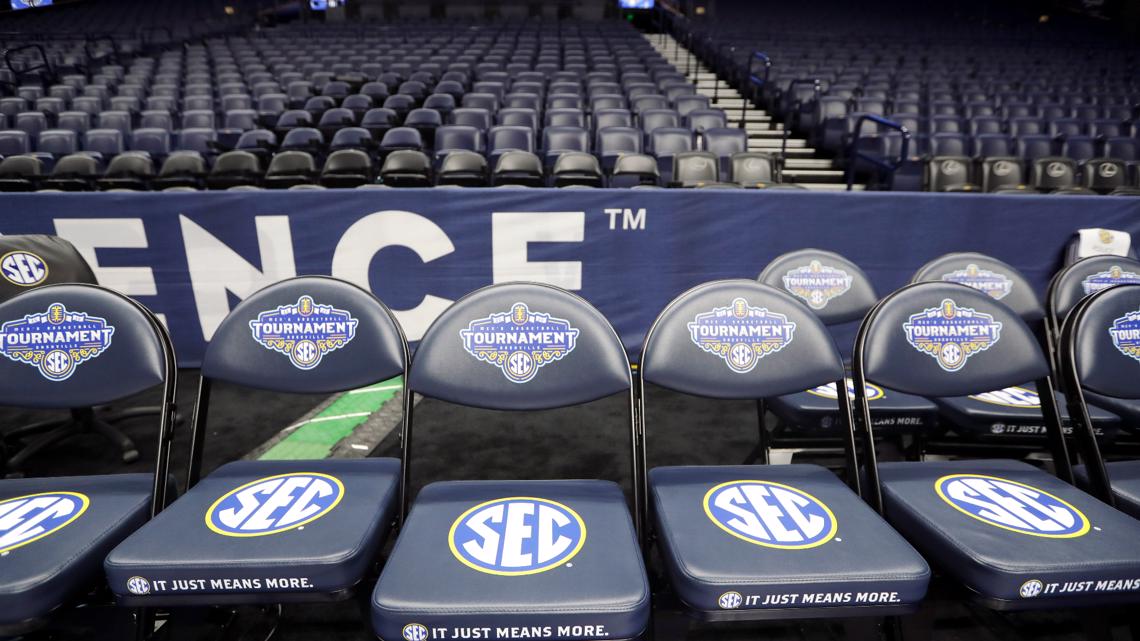 In the past few days we're all hearing the latest, sometimes outlandish, updates on how these sports leagues plan on making their hopeful return. Some feel more realistic than others.
Yes, playing The Masters in November may feel odd, but you would hope by then we have returned to some sense of normalcy with the blessing of health officials.
No, putting 30 Major League Baseball clubs in an Arizona bubble with continuous COVID-19 testing, quarantine hotels and plans to play in front of empty spring training ballparks seems outrageously desperate.
Was North Dakota honestly a coherent option to host every NHL team and the Stanley Cup Playoffs?
And while Las Vegas has to feel like a tempting option for the NBA to bubble its players with adequate hotel space and various arenas in which to play such as T-Mobile, MGM Grand and Mandalay Bay, aren't we pushing the envelope a little too far?
Are we desperate for sports to return for the psyche of the American sports fan? Or is it the almighty dollar? I'd argue the latter until I'm blue in the face.
Let me make this clear: Of course, I want sports to make a return. It's my job. It's what I do for a living. It's how I support my family. I can't wait for sports!
My mind races each evening thinking of the possibility of waking up to the U.S. Open golf major at Winged Foot Golf Club, followed by an afternoon Cleveland Indians baseball game, immediately transitioning to an NBA postseason game and perhaps even a late college football game and a Sunday full of NFL football.
However, during this time of so many unknowns, what's the point of accelerating such a vital decision?
When sports finally do return, it will feel special. We've lived through an absence of the sports world.
I can still remember how excited we were for MLB to return in the days following 9/11. It may not have healed a nation recently attacked by terrorists, but it certainly helped the process of trying to get life back to normal. It felt like baseball united all of us.
Sports will be back. Just like all of us in our abnormal-feeling, social-distancing world. It won't be like this forever. Even if life isn't how we remember it, our daily routines will return.
The only remaining questions is….when?
Which is exactly why it's not yet time for sports to make this odd, unnecessary, accelerated comeback. Recently, Japanese professional baseball in the Nippon Professional Baseball league -- or NPB, their version of MLB – learned the hard way.
NPB owners feared a shutdown, but when exhibition games returned in empty stadiums, three Hanshin Tigers tested positive for COVID-19. Could you imagine this happening in MLB?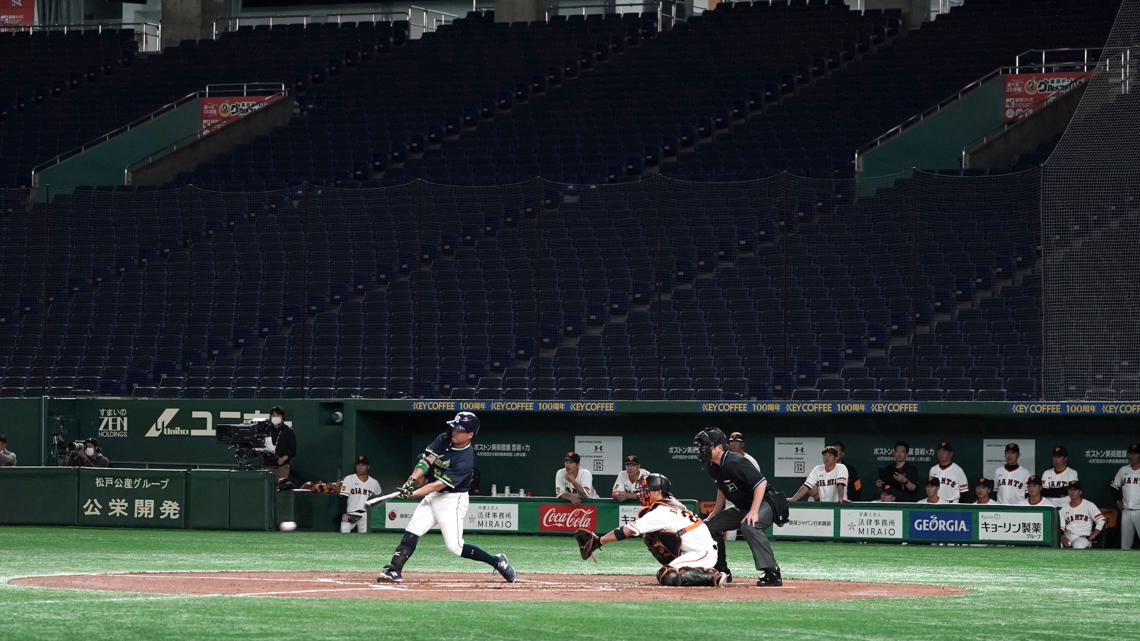 Sure, we saw Rudy Gobert, Donovan Mitchell, Kevin Durant and other NBA players test positive for the virus and by all accounts recover but is it really worth having a scenario where the risk of spread is a realistic possibility?
At times it feels there is no correct answer on any of this. Not having a timetable for a return to our favorite pastimes gives us a feeling of uncertainty that we absolutely despise.
However, what we have learned is not even our top medical professionals have been able to completely grasp what COVID-19 is capable of and how long it may be sticking around. And with no vaccine available at this time, what we have learned is the best way to flatten the curve of this virus is to stay put in our homes and keep our physical distance from others. Period.
Sports will make a glorious return. Our favorite teams and favorite athletes will compete in front of sold-out arenas, stadiums and ballparks at the highest levels. They will provide entertainment, fun and heartbreak, while also helping our minds escape from our everyday issues.
That time will come. Health leaders will give their final all-clear. Sports…fans…back to how we always remember. It will be memorable, undoubtedly emotional.
Let's not rush to that glorious day. It's simply not worth the risk.