CLEVELAND — "You Said It" is a reader participation column based on the premise that if you don't laugh about Cleveland sports you'll cry.
And that if you do laugh about Cleveland sports, you might still end up crying. But at least friends and family might occasionally like being around you.
Bud: Is it true Freddie Kitchens served a frozen turkey for Thanksgiving and said he will try to do better next year? — Michael Sarro.
To be fair, it was Tofurky.
Bud: Do you think pinning your opponent on the one-yard line late in the game then promptly allowing a 10-yard run is a strategy? — Alan in Canton.
It's a seldom used tactic meant to confuse known as "bend AND break."
Bud: Did Browns fans get far enough out over their skis this season to reprise the old Agony of Defeat guy? — Joe.
Josh Cribbs prefers to think of it as "almost always almost experiencing the thrill of victory."
Hey Bud: Why doesn't Akron have an NFL team? Because Cleveland would get jealous and want one too. — Steve.
Since you brought up Akron, I think we can agree the crushing disappointment about the Browns since 1999 is nothing another return by LeBron won't help.
Bud: Have you trademarked the "I'd Wear It Again" T-shirt you had on under your coat Monday night? — O. Bill Stone.
On camera, I'm limited by the terms of my lone endorsement deal to only wear T-shirts that say, "Body by Krispy Kreme."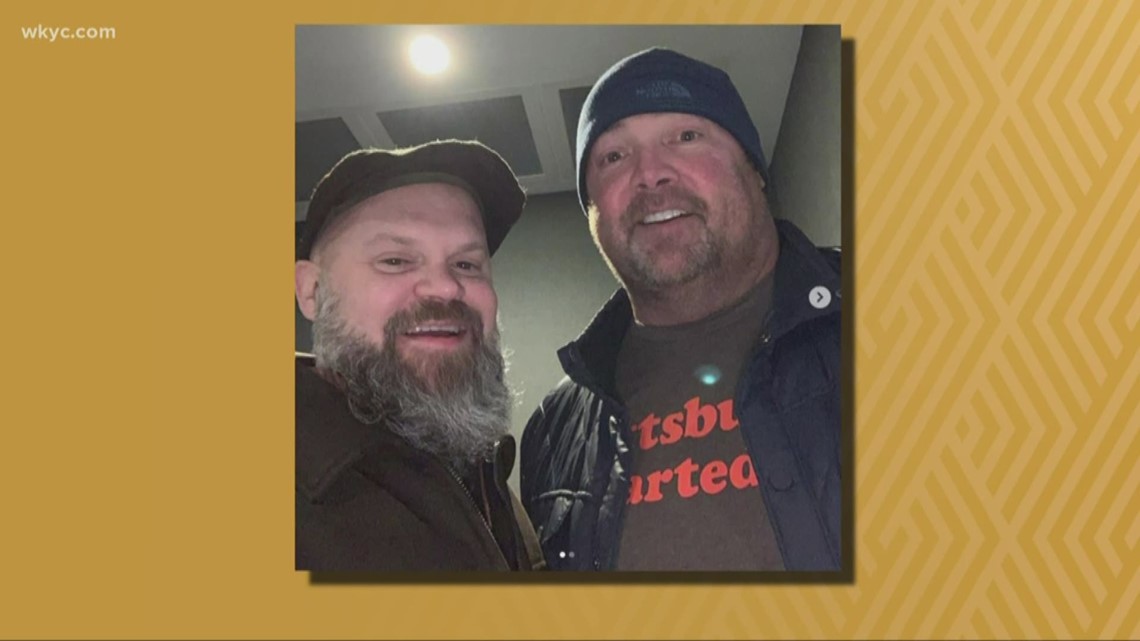 Bud: I have heard the Browns referred to as a dumpster fire. However most fires are started in the kitchen. Kind of ironic don't you think? — Nate J., Brunswick, OH.
Ironic, maybe. But we strive for funny here. Not often, but occasionally.
Bud: No more rookie quarterbacks please! Pittsburgh's Devlin "Duck" Hodges was the latest to kick the Brownies butt! — Jim Walsh, Olmsted Falls.
Well, hate to break it to you but there's still Kyler Murray in Arizona. Unless he takes pre-draft advice and gives up football for a career as a hood ornament before next week.
Bud: Hey, now that Myles Garrett has a lot of free time, you think maybe he could help Baker Mayfield figure out which smoke detector is chirping? — EastSide Eddie.
If he can't, let's all reiterate our support for him getting himself suspended and put the blame where it belongs: on the stadium safety inspector.
Bud: I AM OUTRAGED that Freddie wore that shirt! Can you imagine Woody Hayes being negative towards Michigan? — Pat.
And they said it was impossible for anyone to mention Freddie Kitchens and Woody Hayes in the same sentence. Well done.
Bud: In hindsight, do you think Freddie Kitchens could have learned a thing or two from both YSI readers about how to lower other peoples' expectations? — Vince G., Cincinnati.
You Said It contributors always lose more than they win.