CLEVELAND — In this all-too predictable sequel of "Knives Out," the Cleveland Cavaliers are being played by their entitled selves.
The beginning of the end for John Beilein wasn't so much that he referred to his team as "thugs" in an early January film session (later corrected to "slugs"). The fact his words became public and lingered told you all you needed to know about how this soft, feelings-hurt roster seized the opportunity to undermine a demanding coach.
We're hearing more anecdotal evidence of why the departed Beilein wasn't a comfortable fit in the NBA as he moves into an "undetermined" job in an organization that somehow manages to act as if it has LeBron James even when it doesn't. Beilein's early practices were too long? His style too brusque? He wanted to practice on Christmas Day? Horrors.
Their way of dealing with a coach who tried to make amends for a bad choice of words was to troll Beilein with locker room music that featured the word "thugs"? Really? That happened?
As funny as they are accomplished, this group.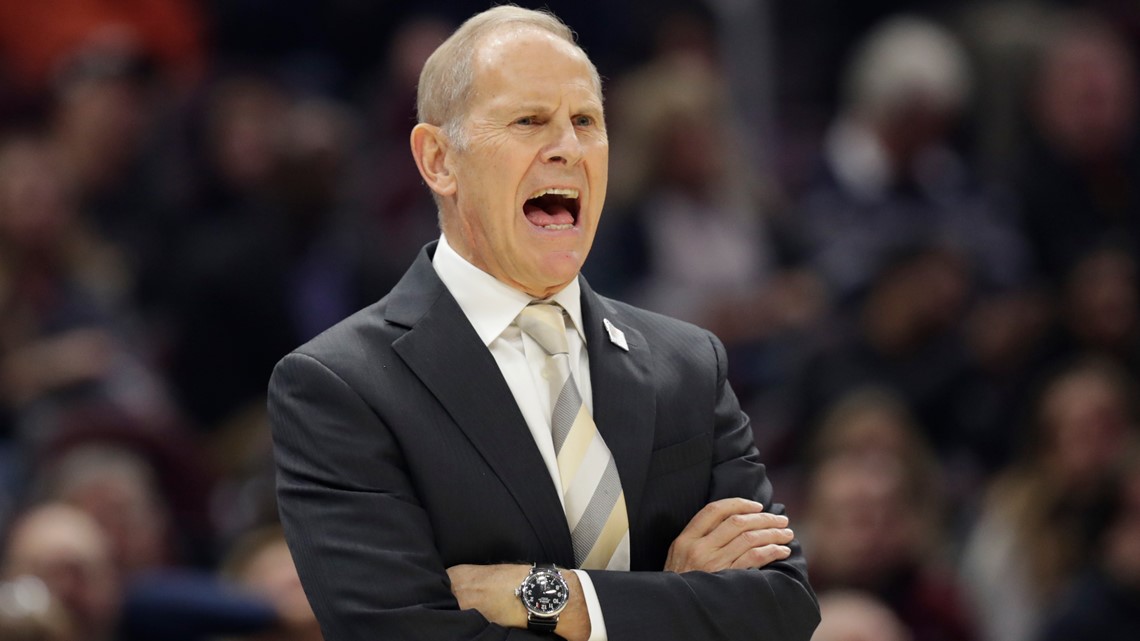 Imagine if the Cavs had won 30 or 40 games the year before Beilein took the job, instead of the 19-63 record they produced. In that case, when he wanted to deliver a message about lack of defense or effort, they might've been even more emboldened. They might've said, "Sorry, have your people call our people."
As it was, Belilen's Cavs opened with four wins in their first nine games, but even that competitive start wasn't enough to spark player confidence in his coaching, or at least mitigate objections to his manner. So a leaderless roster went selfishly adrift from there.
The NBA is a tough slog for any coach, let alone one seated next to his viable replacement. This peculiarly Cavaliers model gave us David Blatt-Ty Lue and now John Beilein-J.B. Bickerstaff.
Coaches (and GMs) are never truly empowered in Dan Gilbert's organization. They're seemingly always one step away from a shakeup, followed by another promotion from within.
Bickerstaff getting high praise from some players might be deserved, but it's also so predictable. His message to players, he said, is that whatever the coaching staff does it's to help players reach their potential. He said he plans to be brutally honest in his dealings with them.
We'll almost certainly see an immediate effort, probably even a win or three in the next few weeks. It's the product of players wanting to show they weren't the problem.
Beyond that, wish Bickerstaff luck. Coaching the Cavs means he's going to need it sooner than later.
Charles Barkley weighed in on the Cavs coaching change in a way that won't win him any friends in the locker room
"I thought what they did to Coach Beilein was ridiculous, unprofessional," Charles Barkley said Thursday on TNT's "Inside the NBA." "I think the veterans on that team were not leaders. I think the young guys who can't play think they're better than they are and they tried to get that man fired."
We'll stop him when he says something that isn't right.
"John Beilein is a hell of a coach and I think he's a good guy, but for those players to complain…they stink. Because they stink, I just didn't think that was fair."
Beilein's undetermined role will probably remain undetermined until a college offers him a job (give it a month)
But at 14-40, we can probably rule out confetti coordinator.
The NFL has proposed an expanded season (17 games) and expanded playoffs (14 teams)
Imagine if nobody had to pretend to care about player safety.
In the proposal, there would now be six wild card games played: three in the NFC and three for the Browns to miss.
Greg Robinson, who started for the Browns last year at left tackle, faces 20 years in prison after being stopped at the U.S.-Mexico border with what the DEA estimates as 157 pounds of marijuana
MLB Commissioner Rob Manfred continues to defend his punishment of the Astros
Convinced, apparently, that double secret probation carries quite a sting.
Vegas has set odds on how many times Astros players will get hit by pitches this season, despite the commissioner's warnings against retaliation
Take the under, unless Mike Clevinger gets traded to the AL West.
"We're not in the retaliation business," Terry Francona said when asked about how some of his pitchers might approach their 2020 matchup with the Astros, which is exactly what every manager should say who is that business.
LeBron James tore into Manfred via social media, exhorting him to "listen to your players," whom James described as "mad, hurt, broken" over the cheating scandal
"Literally the ball is in your court (or should I say field)," James said, "and you need to fix this for the sake of Sports!"
He's right. Also, since he asked, he didn't need to say "field."
Hall of Fame tight end Shannon Sharpe blasted Myles Garrett for the ESPN interview in which the Browns defense end reiterated his claim that Pittsburgh quarterback Mason Rudolph called him a racial slur in the November 14 game at FirstEnergy Stadium
"What he's telling me is he's not sorry for what he did," Sharpe said on FS1's "Undisputed." "He's learned absolutely nothing. If we're not careful, we'll find Myles Garrett right back in this situation.
"Really, Myles? What do you hope by doubling down. You're asking for a lawsuit because you're [impugning] this man's reputation. I just don't understand what Myles Garrett is hoping to accomplish in this situation. He's not showing contrition for his actions. He's saying 'The reason why I did it is because of what he did.'"
So much of what Sharpe and his co-host say on "Undisputed" can and should be disputed.
I thought Garrett needlessly covered old ground in the ESPN interview, putting himself in a position where people (like Sharpe) think he's using the claim about Rudolph as a good reason to have bashed him over the head with his own helmet. There's no payoff to his strategy; the people who believe him already did, the people who believe Rudolph still do.
But that no more means Garrett is likely to repeat his actions than Sharpe and Skip Bayless are to stop their carnival barking.