New Browns head coach Kevin Stefanski inherits a job where his predecessor lasted one season and where the front office worried that emphasizing analytics was still the tail that wagged the dog with ownership.
All that concern quiets down with a good season. And a good season begins with a good start.
(At least that's what I'm told by people who live in cities where the home team has been known to win the season opener more than once in 20 years.)
Which brings us to an opinion on Odell Beckham Jr.
"Odell Beckham is not AB. He's not Antonio Brown," FS 1 host Colin Cowherd said recently. "He is coachable. He is in the right system entirely dependable. He's proven to be — when structure is around — a very good teammate; a little needy for my taste, but you know I'm older, he's younger. It's a generational thing.
"This is not a player we should bail on. It is a player Cleveland should move off of. They do not have the requisite structure for a young man that needs it to flourish."
So, let's see if we understand this: Beckham is not a player Cowherd and other football analysts and fans should bail on. He's too good a player and potentially too good a teammate for that.
Just a player the Browns should bail on.
Stefanski and his staff believe that analytics can only inform them for the better — and that it won't become a reason for second-guessing losses on Sunday by the front office and Jimmy Haslam.
Every regime also believes it can be the one to get the best out of every player on the roster. And there might just be more reason to believe that.
Stefanski worked with Stefon Diggs and Adam Thielen in Minnesota last year when neither was exactly thrilled with Kirk Cousins early-season work or, in Diggs' case, the play calling.
"Diggs was reportedly seen yelling on the sideline in the direction of Vikings offensive coordinator Kevin Stefanski and threw his gloves on the ground after one failed drive. Thielen was also visibly angry on the field, particularly on a fourth-and-5 slant that Cousins threw behind him. Cousins also missed Thielen on a deep pass in the first quarter."
That was October. The Vikings finished 10-6 and won a playoff game.
The right thing to do — unless somebody is offering a No. 1 for Beckham — is to give Stefanski a full complement of talent in his first season — and see if he can make something resembling the Vikings 2019 season out of it.
Back to Cowherd: Beckham has not been "entirely dependable" anywhere. That's obvious from his injury history. "Entirely dependable" is not a term quarterbacks who've watched him run routes would likely use. But the talent is undeniable.
As for Cleveland's structure, that is in development.
Again, I don't think we should bail on Kevin Stefanski just yet.
Washington has given offensive tackle Trent Williams clearance to seek a trade. So some team will not only need to give up draft picks but also to sign Williams, who will turn 32 in July, to a blockbuster contract extension.
And it would only be a hope that such an extension would keep him happy-ish.
Having Bill Callahan in Berea might go a long way in that regard but giving up a No. 1 pick and a starting player is prohibitive if that demand is the same one that curbed John Dorsey's enthusiasm for Williams a year ago.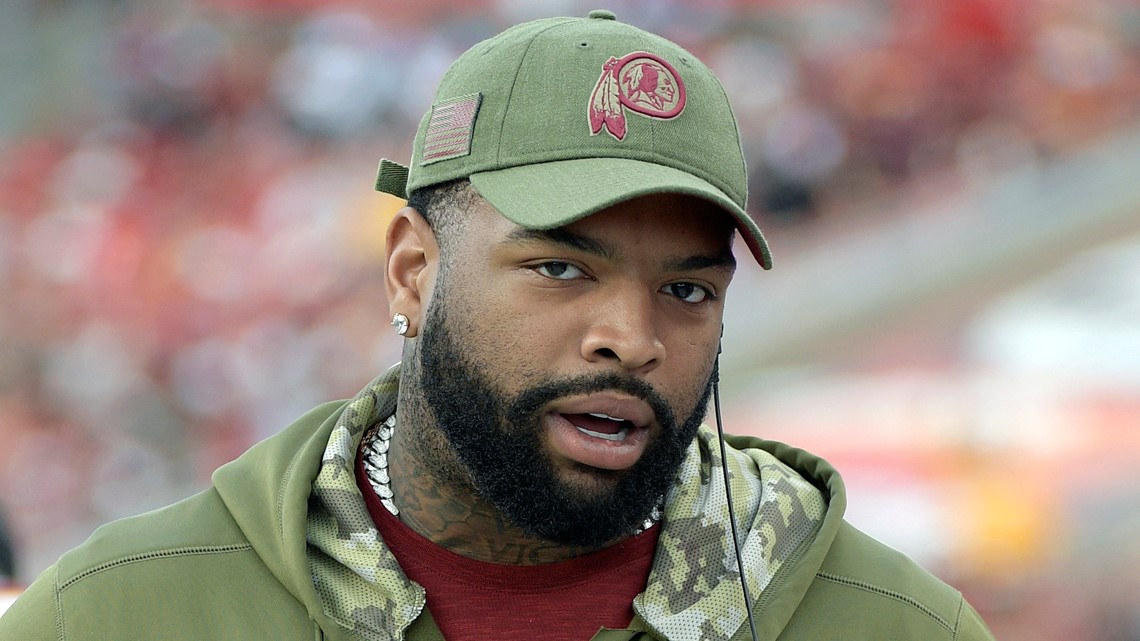 Another option is former Eagles Pro Bowler Jason Peters. He became a free agent by mutual agreement and will test the market at age 38.
Or as we think of it around here, five months older than the head coach.
Joe Burrow put up a road block when a questioner mentioned him and Tom Brady in the same sentence.
"Don't compare me to the best player of all-time," said Burrow.
I only have one question. What does Jim Brown have to do with this?
Brady's early contract discussions with the Patriots apparently didn't produce an offer he liked. Something he no doubt should have expected after he walked into the room and Bill Belichick said, "And you are? And you're with?"
I still think Brady returns to New England. Rumored landing spots are Tennessee where former Patriots player Mike Vrabel is running things, and San Francisco where Jimmy Garoppolo just heard this and entered therapy.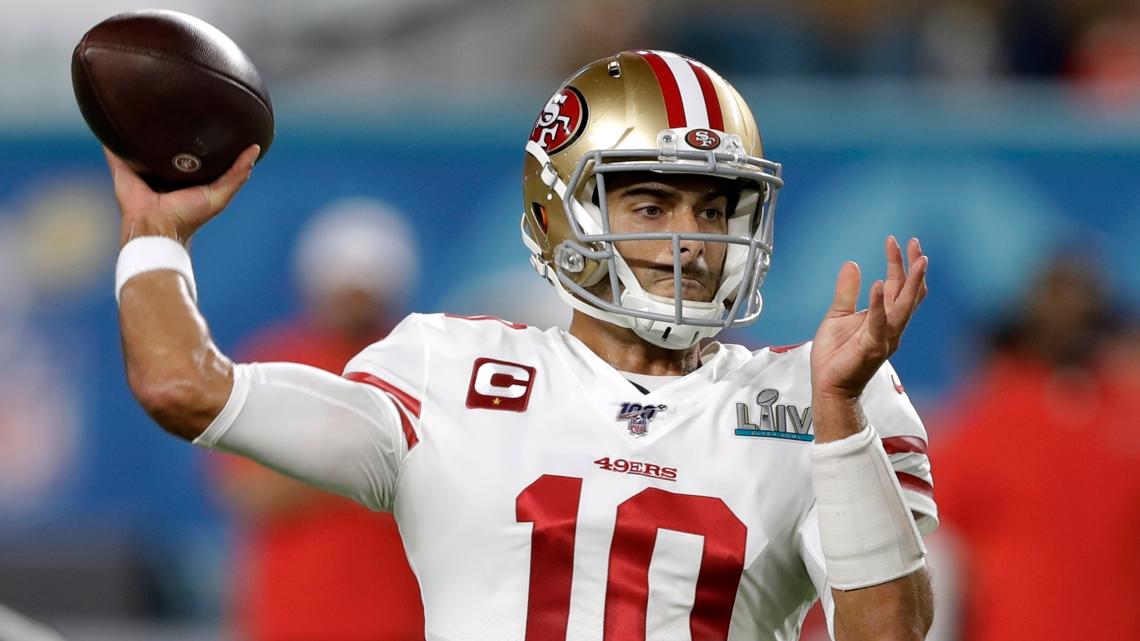 Imagine getting out of New England where Brady threatens to play until he's 45, going to a Super Bowl in San Francisco and then getting waking up in a remake of Benjamin Button.
Kyle Shanahan thought coaching with the Browns was cruel and unusual punishment?
A headline from Indianapolis: "Scouting Combine ratings up only three percent."
I'd ask what's the new attraction is to watching the combine workouts but I'm still trying to figure out the old attraction.
If you find yourself riveted by the bench press, you know they have those in the health club down the street.
Knicks president Leon Rose, upon replacing the fired Steve Mills, is asking fans for "continued patience."
That shouldn't be a problem. If there's anything you can count on from a New Yorker it's patience.
Spike Lee says he won't be back at Madison Square Garden this season after the Knicks asked him to stop using the employee entrance and instead use the VIP entrance.
After Lee protested, the Knicks released a statement:
"The idea that Spike Lee is a victim because we have repeatedly asked him to not use our employee entrance and instead use a dedicated VIP entrance — which is used by every other celebrity who enters The Garden — is laughable. He is welcome to come to The Garden anytime via the VIP or general entrance; just not through our employee entrance, which is what he and Jim (Dolan) agreed to [Monday] night when they shook hands."
Apparently Lee didn't want VIP treatment. How noble.
Until the Knicks asked him to follow the rules applied to everyone else.
Charles Oakley, who had a public dispute with the Knicks that resulted in his forced removal from the Garden in 2017, told ESPN Wednesday, "It's a plantation over there. It's bad. "People don't want to talk about it. It's real bad over there."
Oakley might be right that the Knicks are the talk of the NBA for lots of wrong reasons. But I'm not sure a "plantation" reference fits any conversation that also includes "VIP entrance."
Steph Curry scored 23 in his first game in four months, a loss to the Toronto Raptors.
"To me, it feels like it's on again," said head coach Steve Kerr.
Kerr meant the chance to play good basketball and not — as 100 percent of Cavs fans might say — the battle to secure the second-worst record in the NBA now instead of the worst.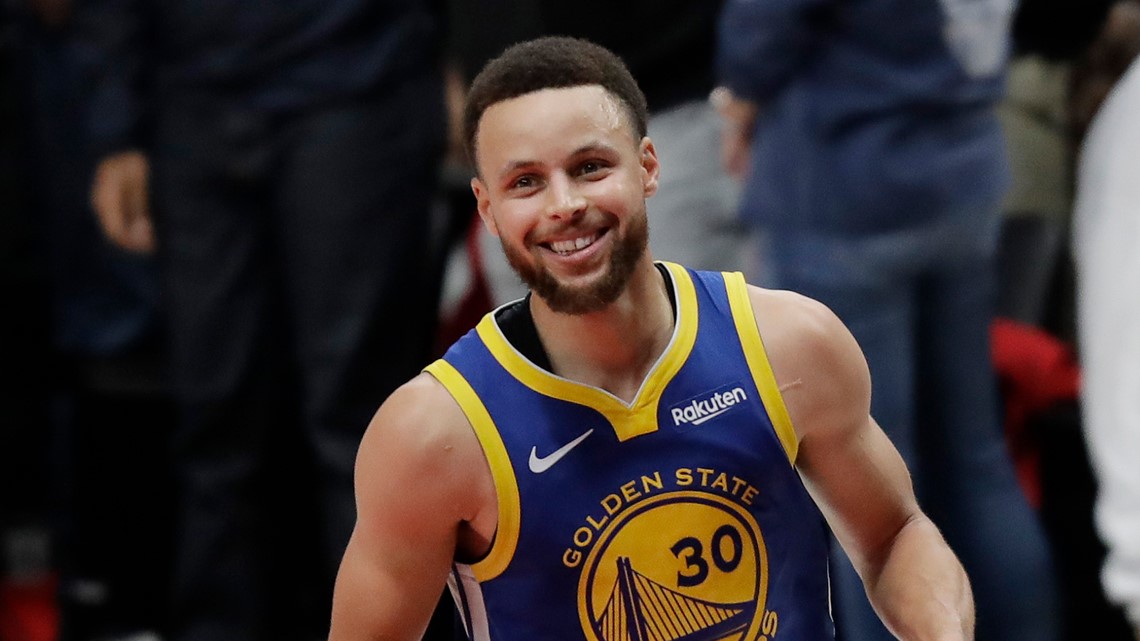 If you're keeping track, the Warriors are 14-49. The Cavs are 17-45. Game on. Just not anything like the old days.
The Angels axed their long-time visiting clubhouse manager — according to ESPN — for providing opposing pitchers with substances they used to doctor baseballs.
If true, that flew in the face of baseball tradition that says only the home clubhouse manager can provide illegal substances to pitchers.
If the Astros thought more evidence of the slippery side of cheating in baseball might blunt the recrimination aimed at them for sign stealing, baseball is not that forgiving.